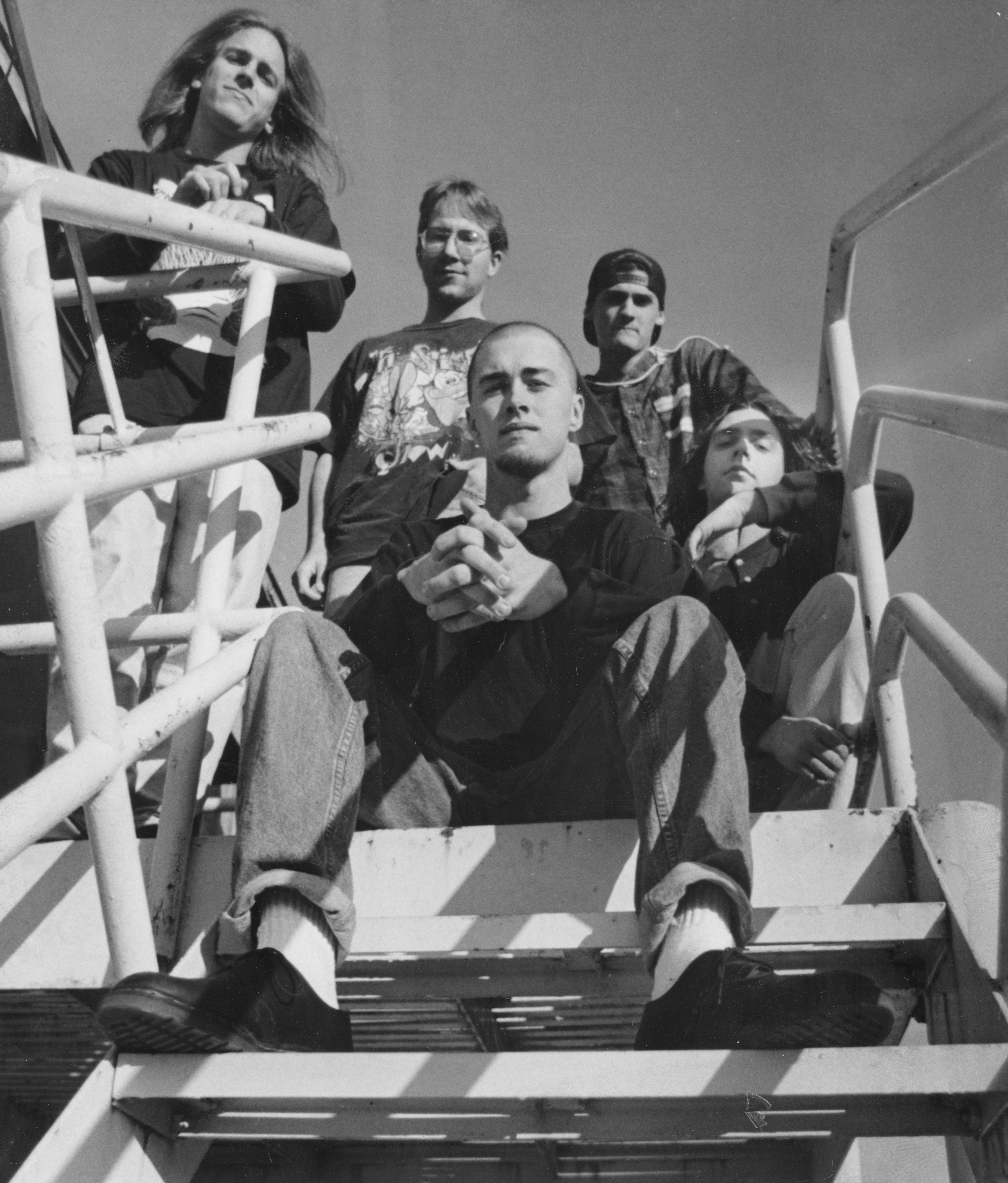 Photo of Nightone Drama that appeared in the Kansas State Collegian with an article on Friday, December 10th, 1993. From right to left: Justin Stahlman (vocals), Rod Howard (guitar), Shawn McKenna (fretless bass), Justin Hanson (drums), Schon Thacker (guitar). Photo Mike Welchhans, Collegian staff photographer, 1993.
End of summer 1993
Nightone Drama formed right after I got back from Alaska in July or August 1993. Schon Thacker called me up in Hays, KS saying he and bass player Shawn McKenna wanted to form a new group. Schon and I had played together in the rock cover band Sly Buddah in 1991-1992.
Since I was going to back to university in Manhattan, Schon and Shawn both moved there and got an appartment. We needed a drummer so Schon and I called up Justin Hanson, another former Sly Buddah member who had moved to Hutchinson. He was playing with guitarist Rod Howard and we convinced them to both move to Manhattan.
An album in six months
The next six months were productive and volatile. We recorded an album and played a handful of shows before it was over.
The album was really important to me because it was my fault the band was breaking up (I moved back to Hays), and I knew there would be nothing left to remember without the recording. And all those songs were worth saving.
Now, 22 years later, in an effort to archive everything in addition to the music, I found a few more things worth revisiting. Posters, lyrics and song ideas that I had forgotten about. This is pretty much everything I could find relating to Nightone Drama.
What I have and have found
The original album as it was mixed by Robert Rebeck in the studio.
Old cassette tape recordings of some ideas that were never made into final songs.
Photos from the recording session at Mercy Record Studio.
Band posters, which reminded me of shows I had forgotten we played.
What I don't have
The original master recordings on ADAT. We couldn't afford it at the time, so the master tapes were re-used by the studio to record another band. This means there we can never remix the album.
At least one poster. A lame pink poster with graphic-design shapes that I did.
Some photos. I have some low-resolution photos of the photos, but not all the originals (please send me photos you don't see here, or if you have better quality)
The date of The Bottleneck show in Lawrence.
December 1993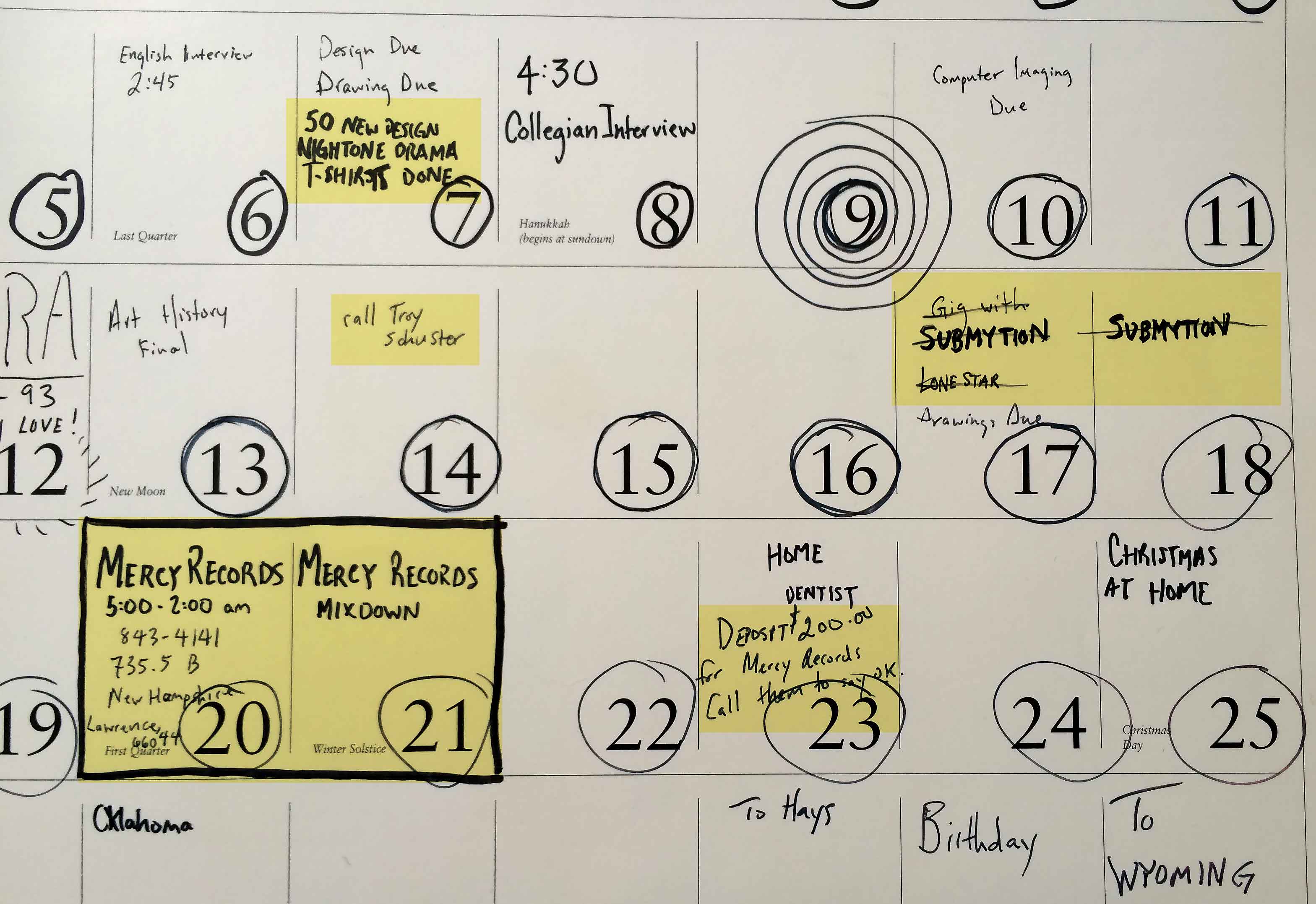 My calendar from 1993 shows important dates for Nightone: t-shirts, studio time, a gig. I dont't remember the gig with Submytion, and the lines through it suggest it didn't work out, but I remember being there, maybe with Rod Howard. I sang the national anthem and won a free Submytion CD.
Midnight Theatrics
The original mixdown by Robert Rebeck was used as the master to make the cassettes. The album was never mastered and still could be. At the time I don't think anyone knew what mastering was, so it was never done.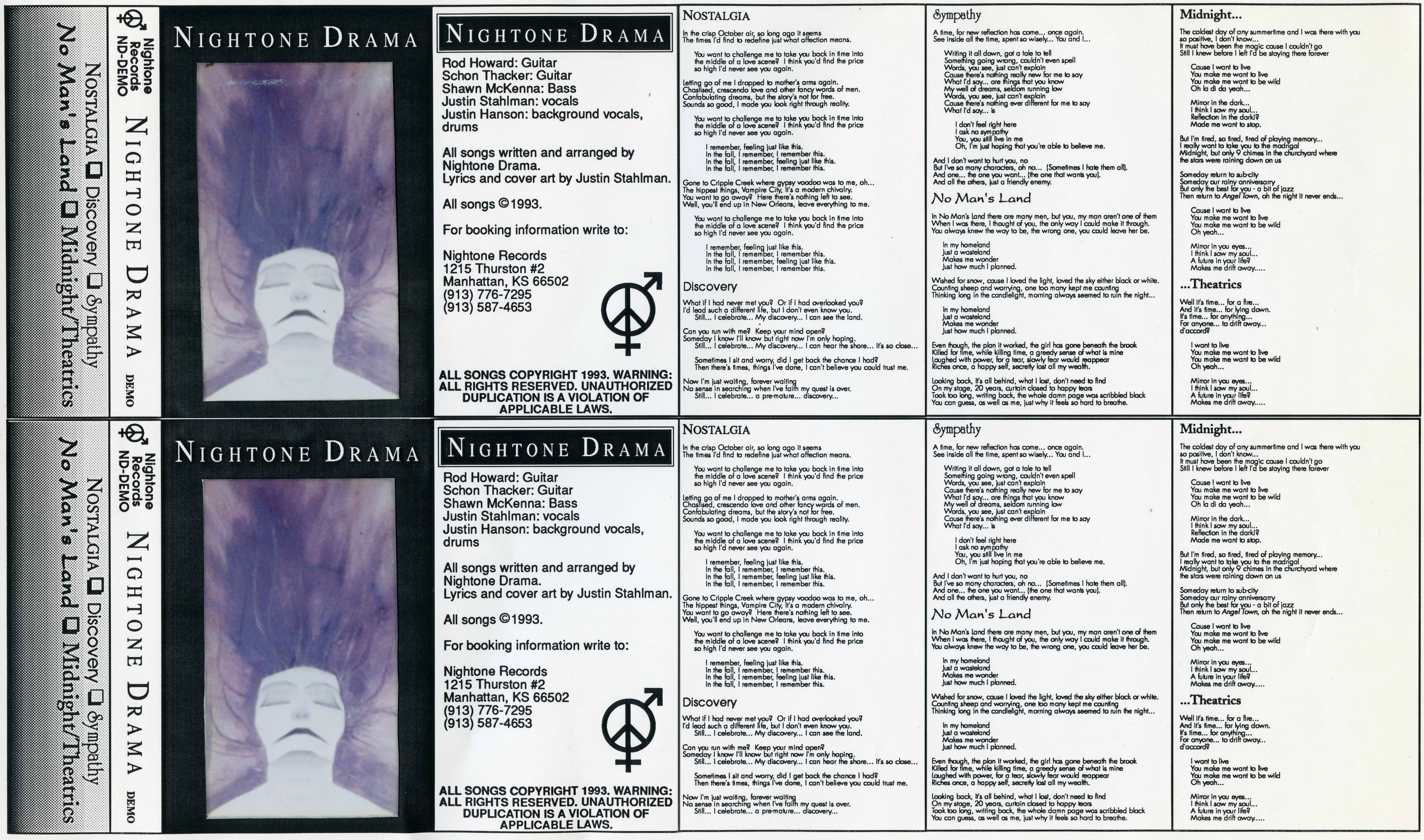 Nightone Drama five-song demo with colour artwork (was never printed).
I found an early J-card design labled ND-DEMO. It is basically the album Midnight Theatrics minus Clockwork, Heirogliphic and Sadness... This probably means those songs were not yet written.
Heirogliphic
I remember Heirogliphic being written towards the end of the band, because it had a lot of time changes and craziness. We weren't all sure we wanted to go in a progressive direction like Dream Theatre or Mr. Bungle. I liked the song, but probably wanted to be more mainstream and less technical.
Sadnesss...
It doesn't surprise me that Sadness... was also written towards the end because it is the last song on the album, and I remember writing the lyrics on the road at night, a fact that is referenced in the song lyrics.
Clockwork
I didn't remember that Clockwork was written towards the end. There's evidence from practice recordings that the quirky intro (sort of like a coocoo clock) was added towards the end.
Nostalgia
I do remember that Nostalgia was the first song we did, because Thacker had that riff before Justin Hanson and Rod Howard were in the band, and I had lyrics written in Alaska that went to it, and suggested Thacker play a D chord for the « chastised » part (if that is not a D, then maybe I'm remembering this wrong).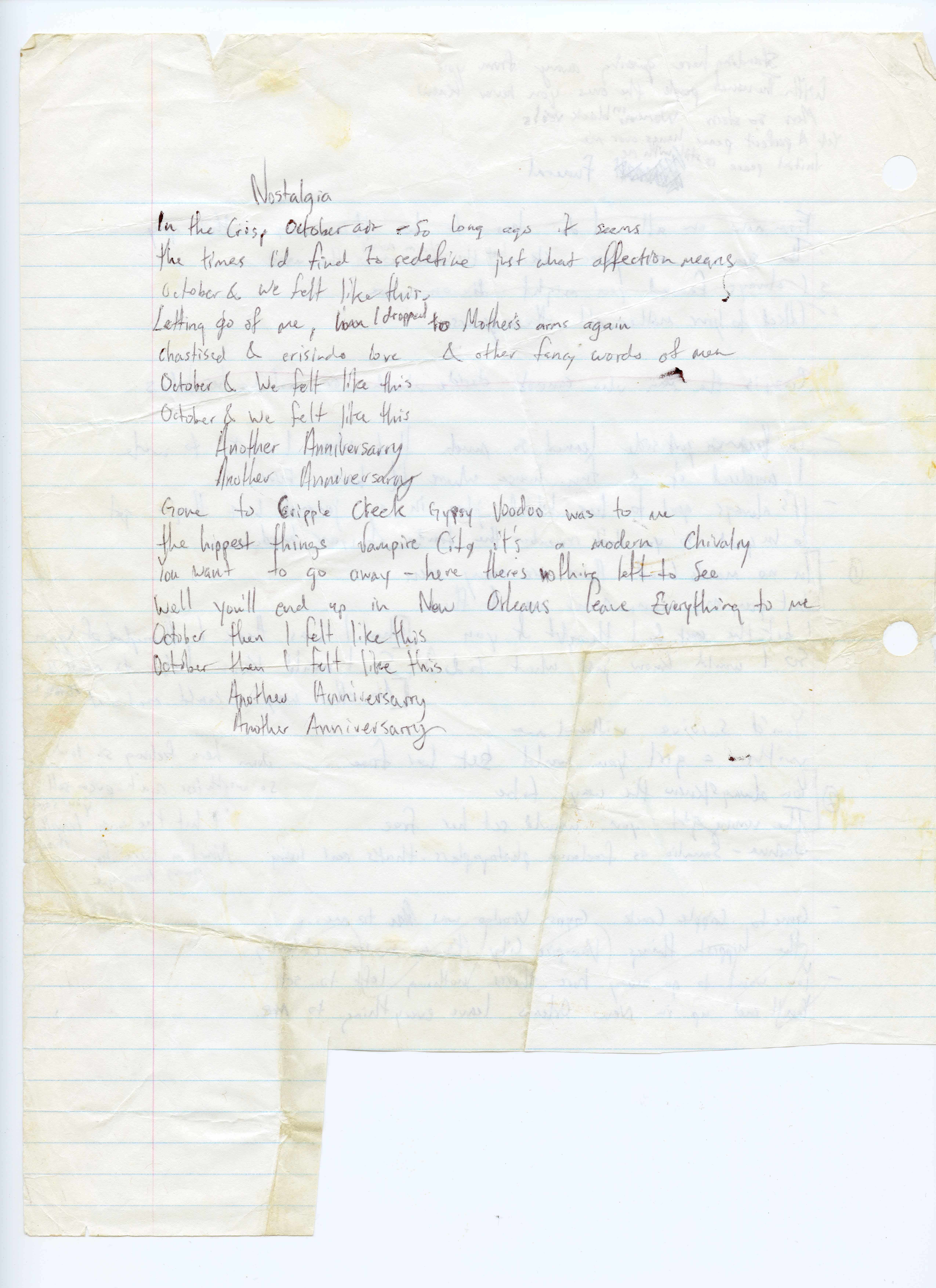 The lyrics to Nostalgia (slightly different from the album version) were written around May 1993 in a notebook in Alaska. It's dirty because of fish slime that was all over the cannery ship Motor Vessel Woodbine that I worked on making caviar. The Woodbine was based out of Naknek and Egegik and went down the Aleutian Islands all the way to Dutch Harbor in a region called Unalaska.
Steel-worker house party
The outtakes contain the recordings from the house party in Manhattan. When Thacker, McKenna, Hanson and Howard moved to Manhattan they all got a job at the steel factory, and this guy they worked with invited our band over to play in his living room.
Outtakes and live recordings
Practice cassette with some ideas
Live shows
The Warehouse in Manhattan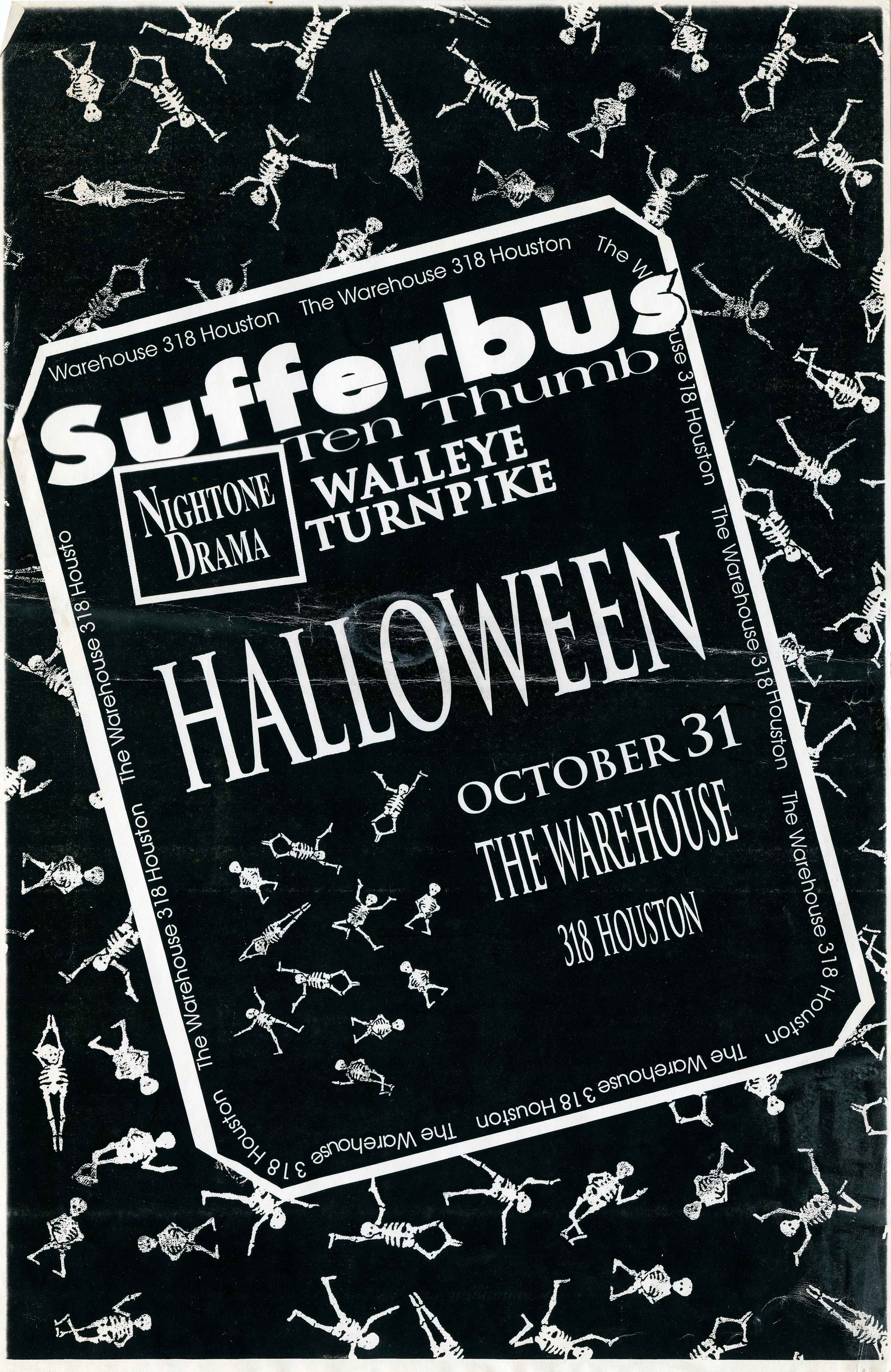 Nightone Drama with Sufferbus, Ten Thumb & Walleye Turnpike, Halloween, October 31, 1993
The Bottleneck in Lawrence
There was a show at The Bottleneck in Lawrence, KS but I don't know if there was ever a poster. I can't find a record of the exact date.
I do remember McKenna's Volkswagon van broke down on the highway as we were going there. We also didn't get to play too long and it seemed like a long way to go play a few songs, then turn around and come home the same night.
We were humbled by how hard you had to work just to play a few songs and get your band known. In 1993 we did not have the internet or social media to get fans and to promote an event.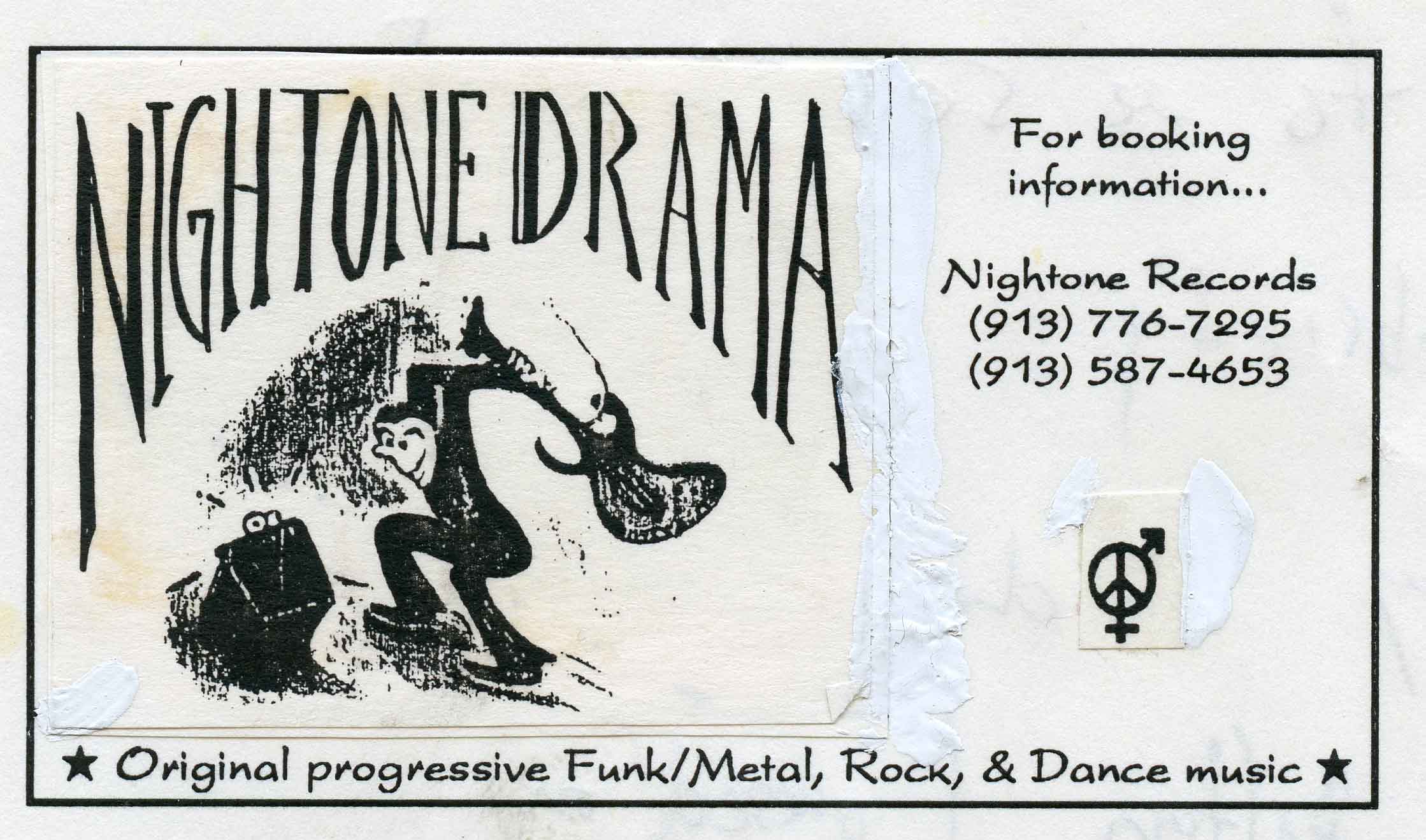 Looks like we did have business cards. Again, old-school graphic design with rubber cement, whiteout and photocopies.
The Wall in Hays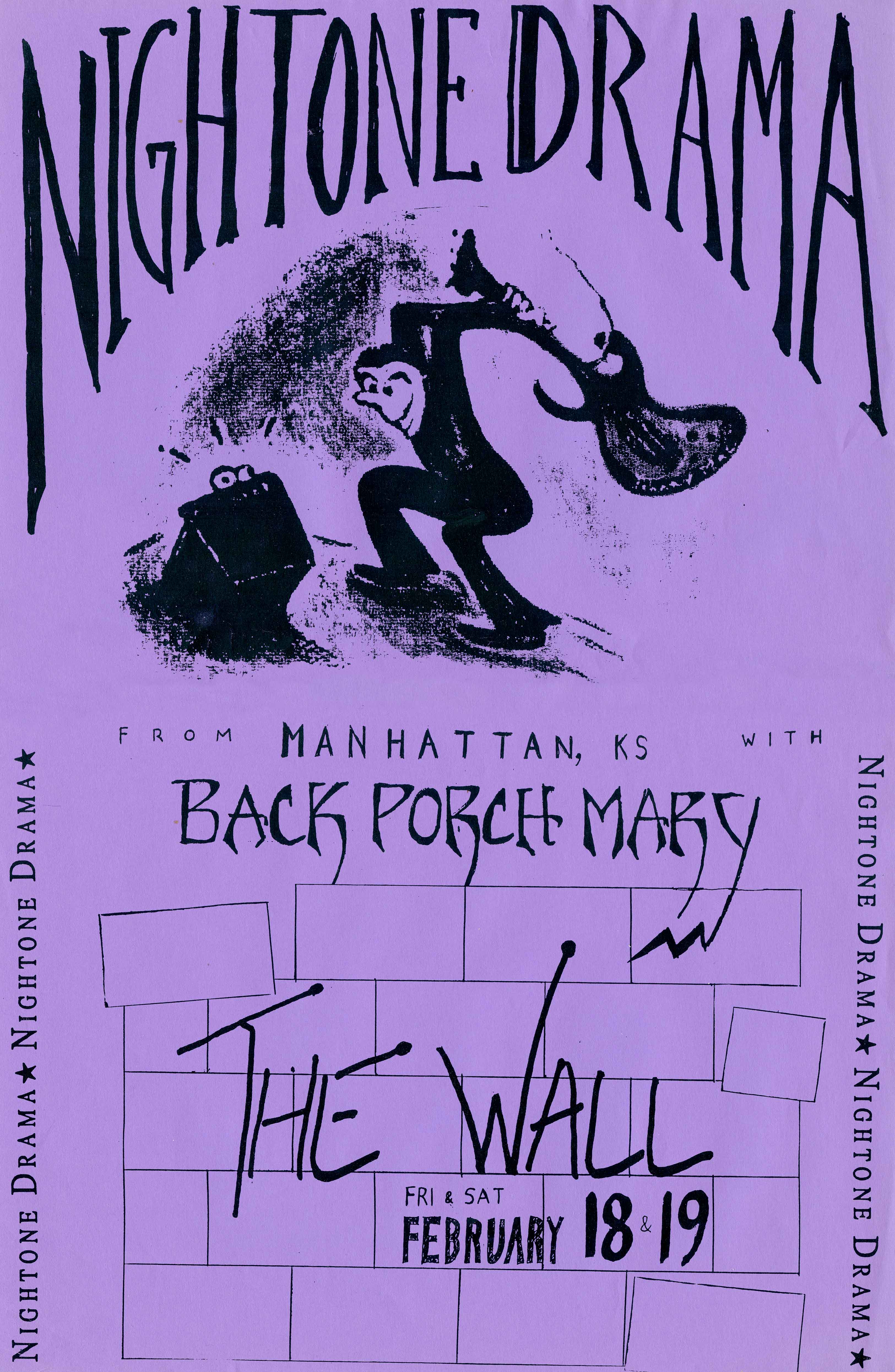 First night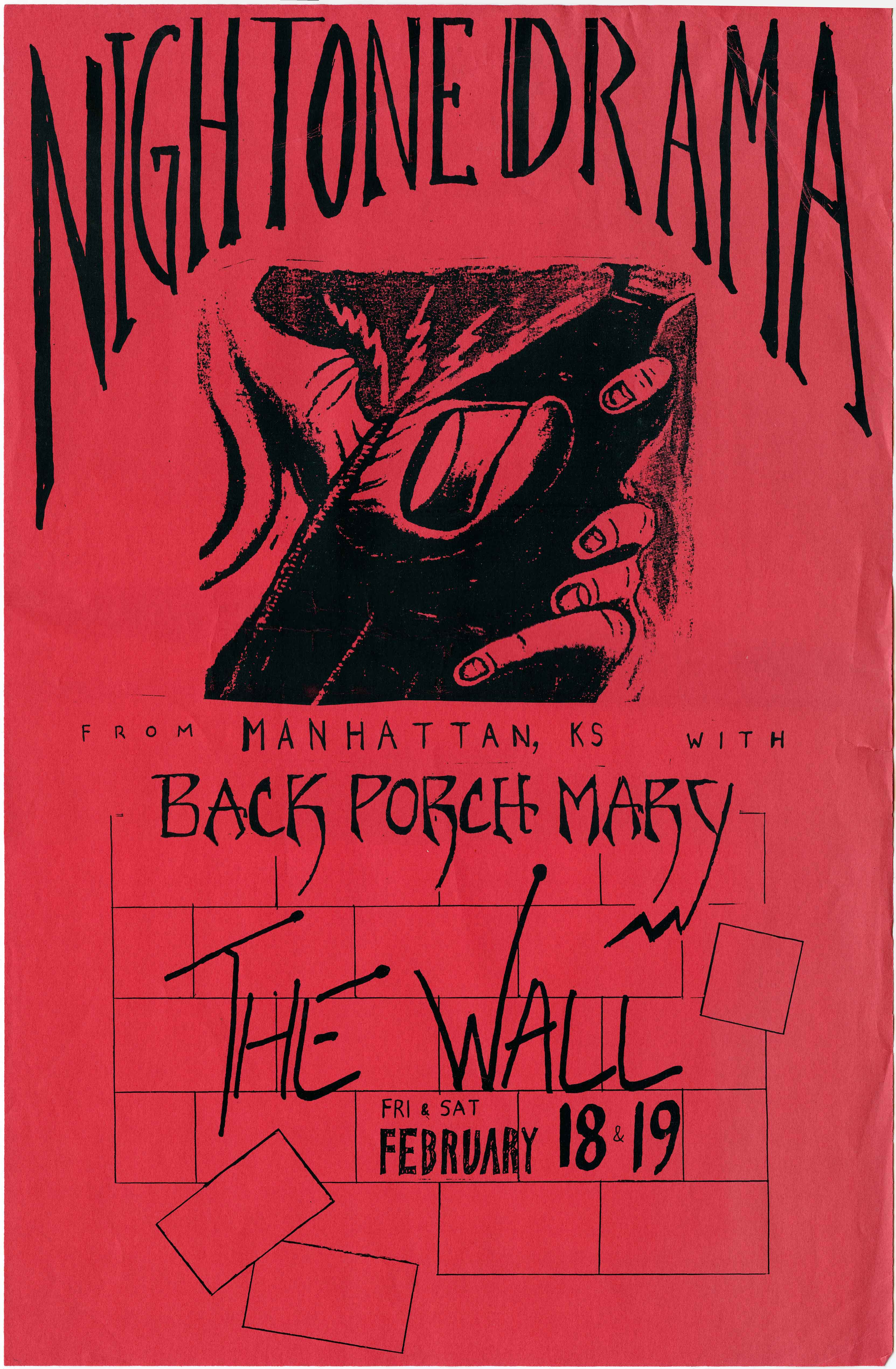 Second night
We played two nights at The Wall in Hays, KS, and there were two posters. Nightone Drama with Back Porch Mary, February 18 & 19, 1994. This was a great show. I stepped on a pedal for compression which made my vocals cut out (the volume was turned down for that pedal) but I figured it out by the end of the song. I also sang a song with Mike Krug and Back Porch Mary. I think it was It's So Easy by Guns N' Roses.
WaKeeney 4H building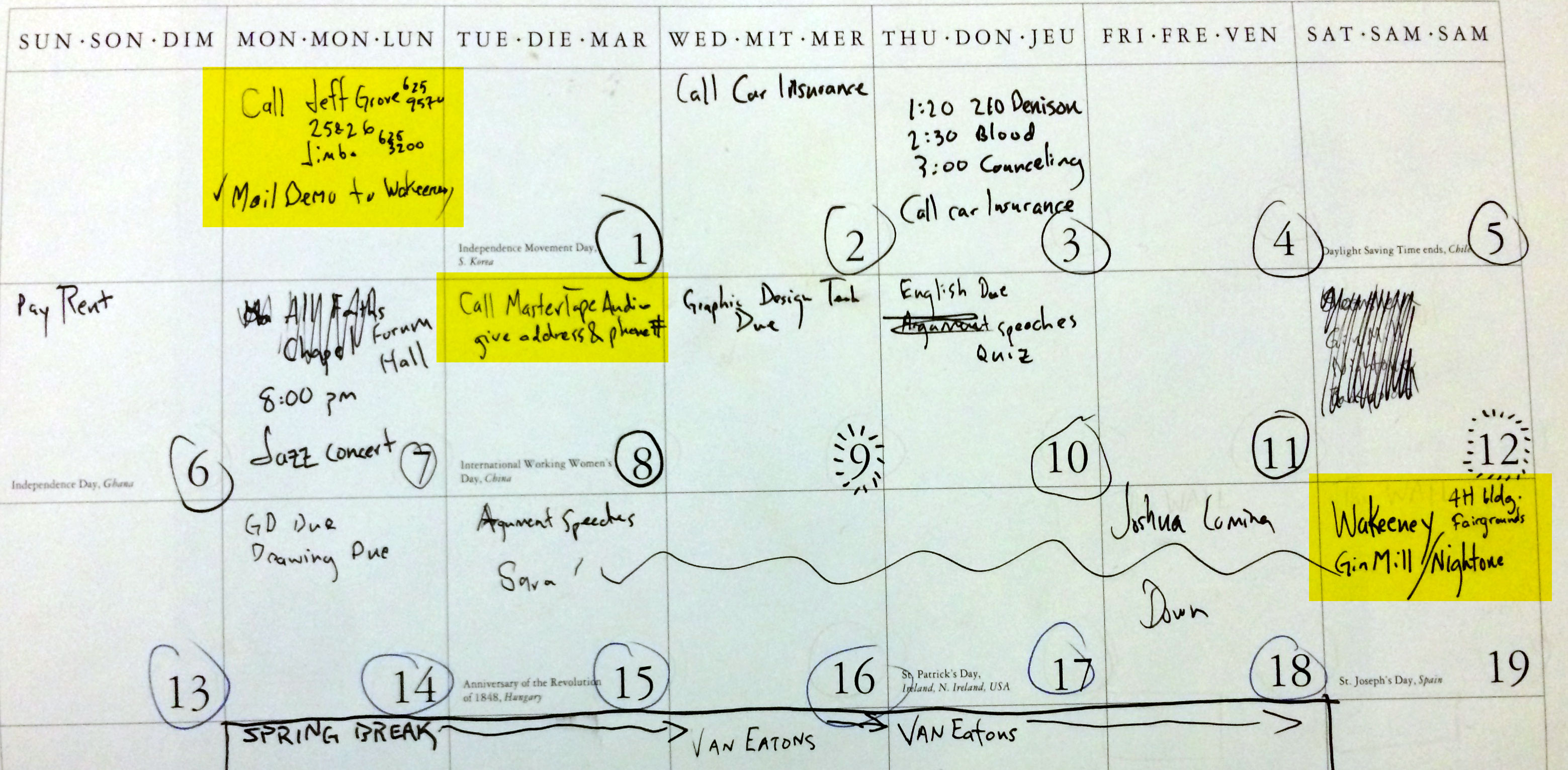 My on old calendar has a note on February 28, 1994 to « Call [Gin Mill drummer] Jeff Grove » and « mail demo to WaKeeney. » We played that show at the 4H building on the WaKeeney fairgrounds on Saturday March 19, 1994 with Gin Mill.
It was a big auditorium with a concrete floor instead of a stage. I wore a black Lip Service jacket with white skulls that I got from Wade Van Eaton. I lost my voice on the first song but it came back by the 2nd or 3rd. Didn't warm up enough.
Bicentennial center in Salina
This was the last show, on April 2, 1994. It was a battle-of-the-bands type competition put on by Salina 95.9 FM « The Rock ». My notes says we had one hour, but I remember only playing a few songs. I specifically remember we played Stop by Jane's Addiction, and we kind of got off timing in the middle a capella part. I spontaneously yelled out « 1, 2, 3, 4... » and the band came back in perfectly. It almost seemed planned.
Sharkies in Omaha?
This is on my calendar for May 1st, 1994, but I don't remember this gig at all.
---
Influence
The artwork shows the influence of the graphic novel Black Orchid, which would become the name of our next band after Nightone Drama broke up. Notice the colours in the original painting on the Nightone demo cover compared to Dave McKean's art for the 1988 graphic novel Black Orchid.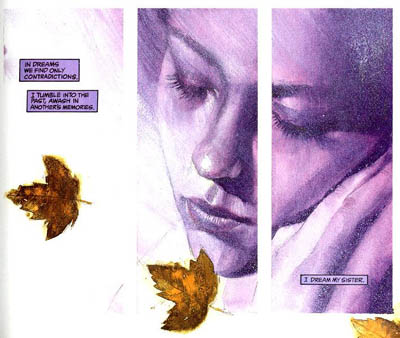 Black Orchid illustrated by Dave McKean, 1988.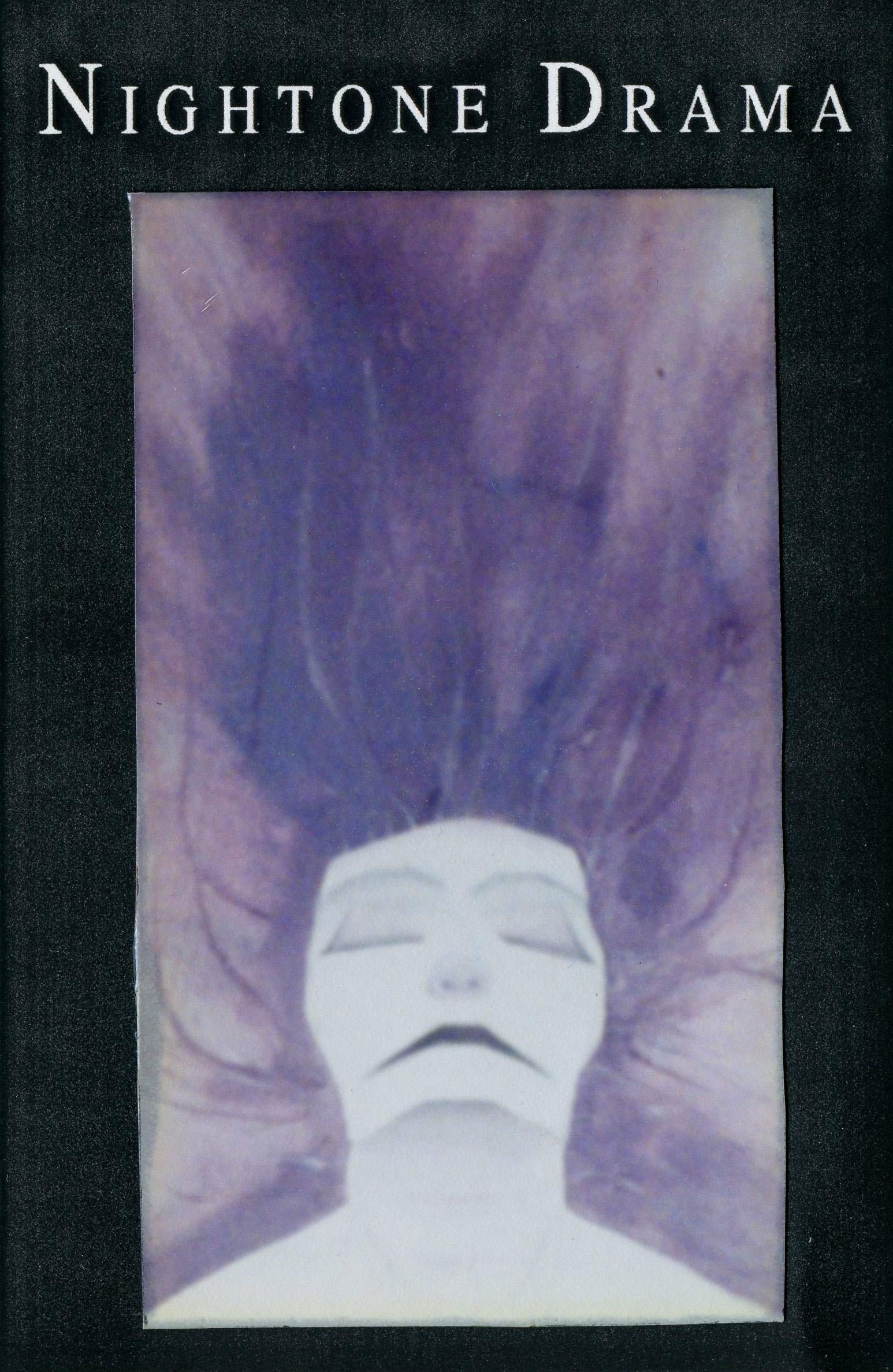 Original painting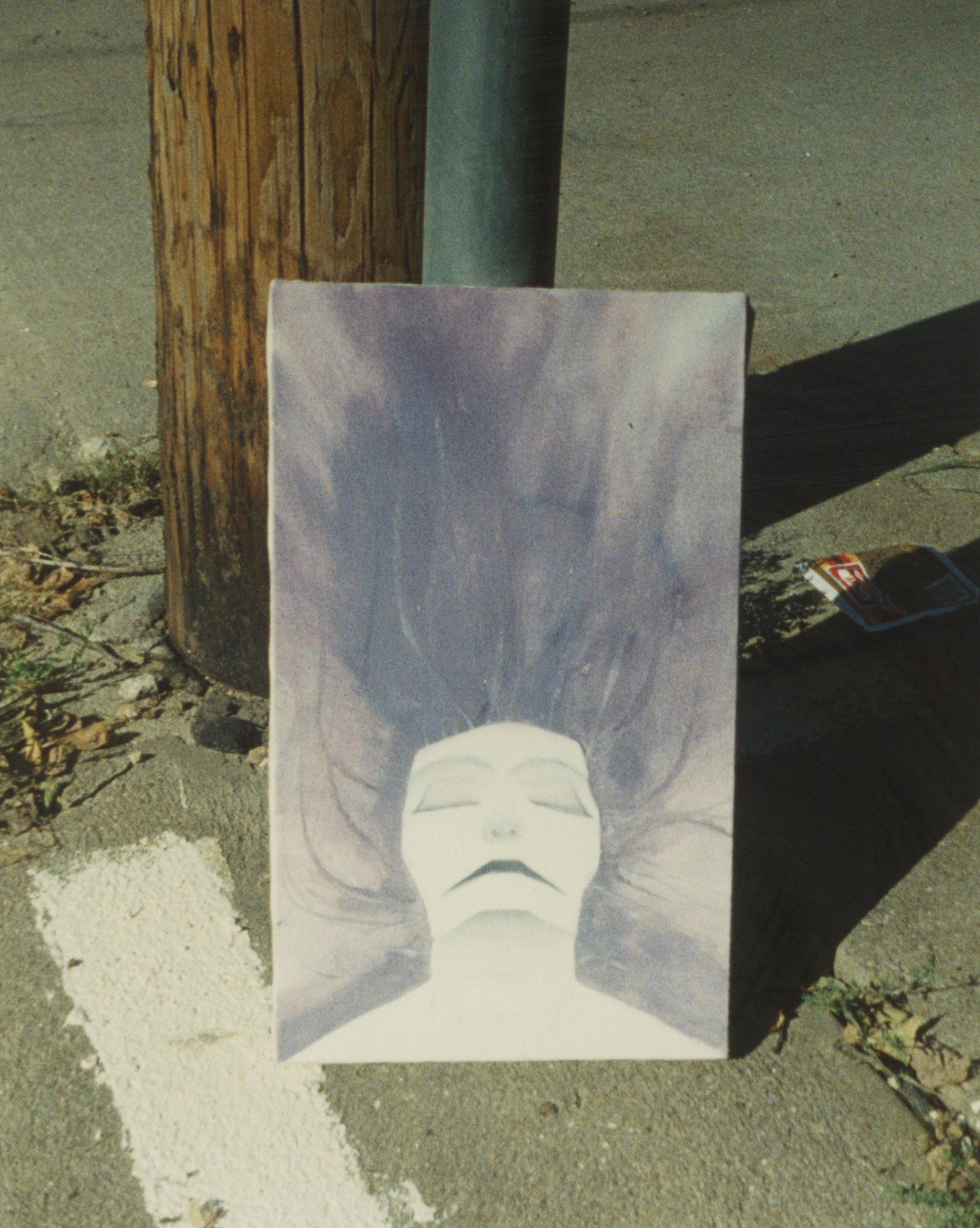 Original painting
The original cover art is a painting I did called Blissgirl, 1993.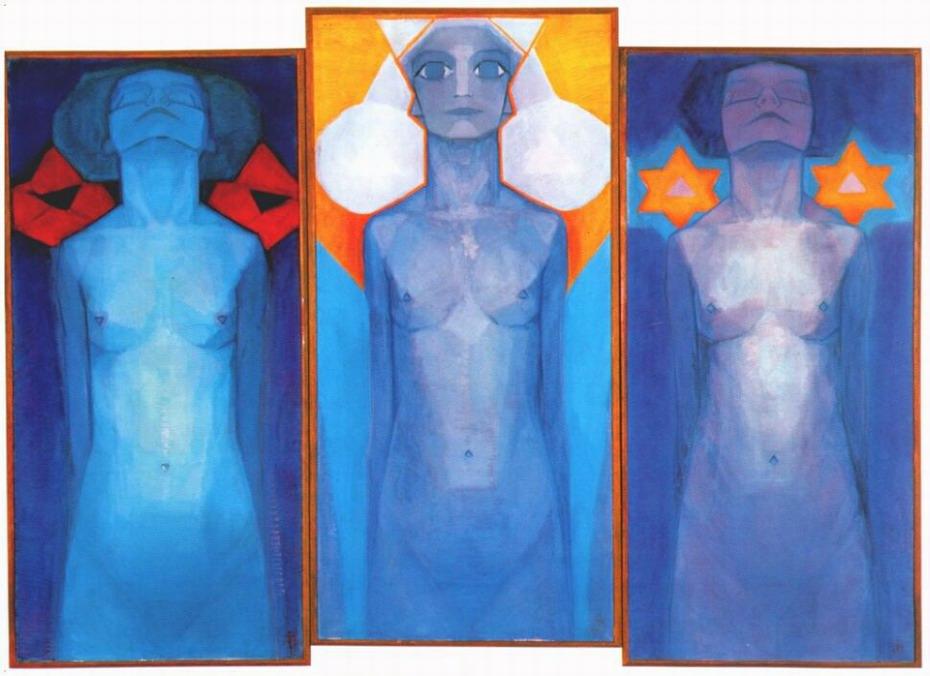 Blissgirl was directly inspired by Piet Mondrian's Evolution Triptych from 1910-11 (before the abstract coloured squares that made him famous).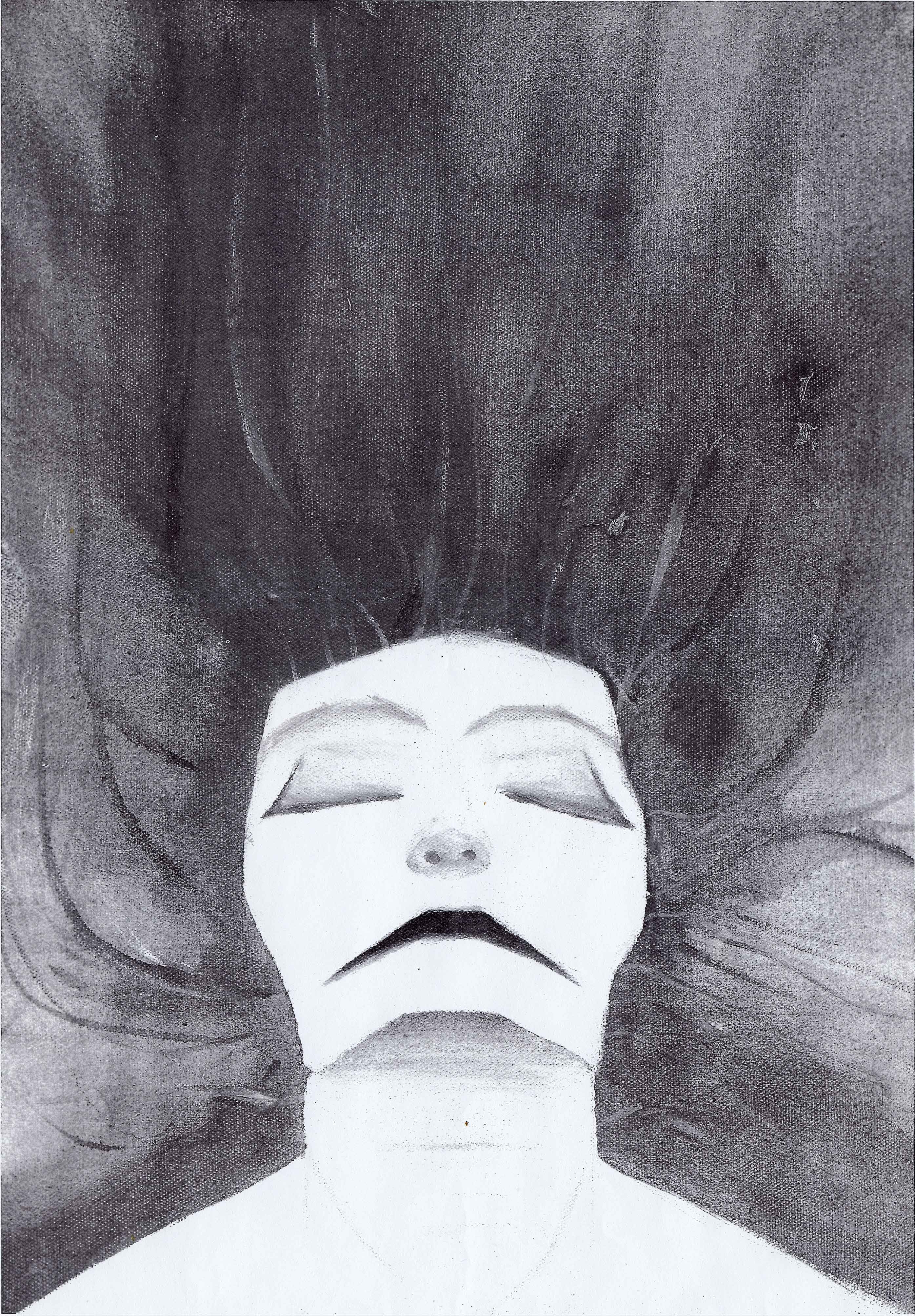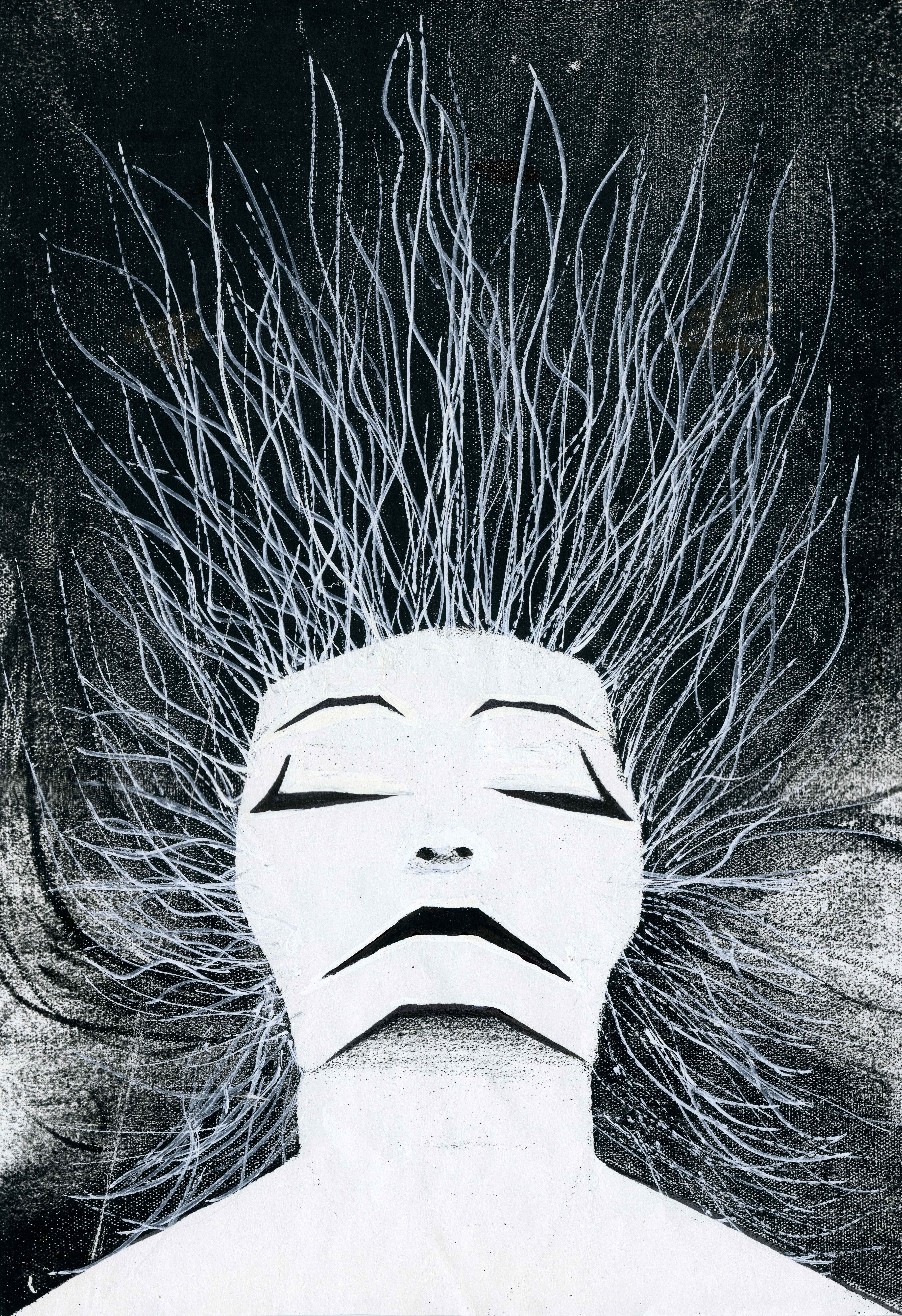 The painting was photocopied and touched up with whiteout for final black-and-white album art. When graphic design was still done with analog tools instead of composting in Photoshop.
Top-hat theme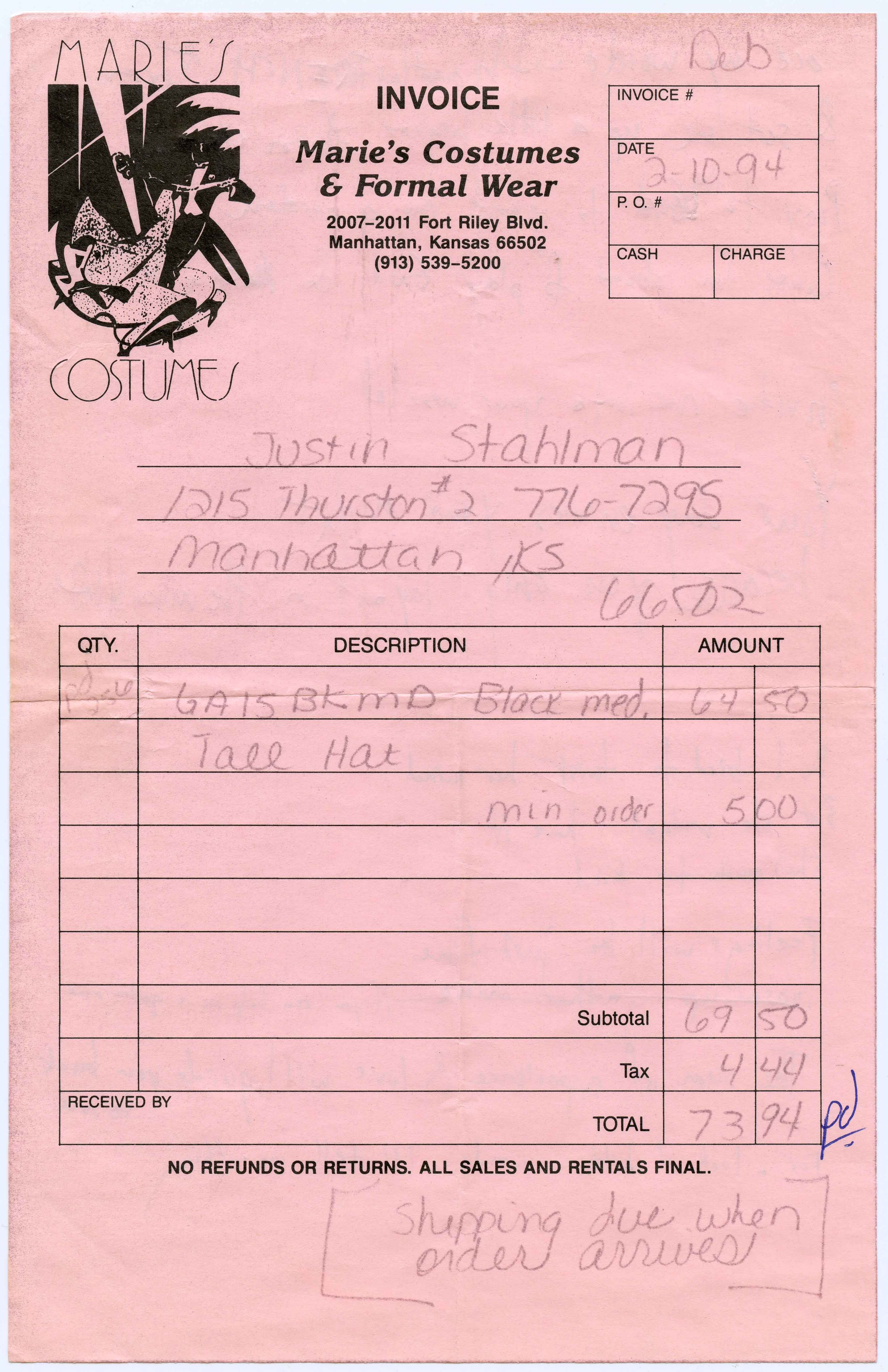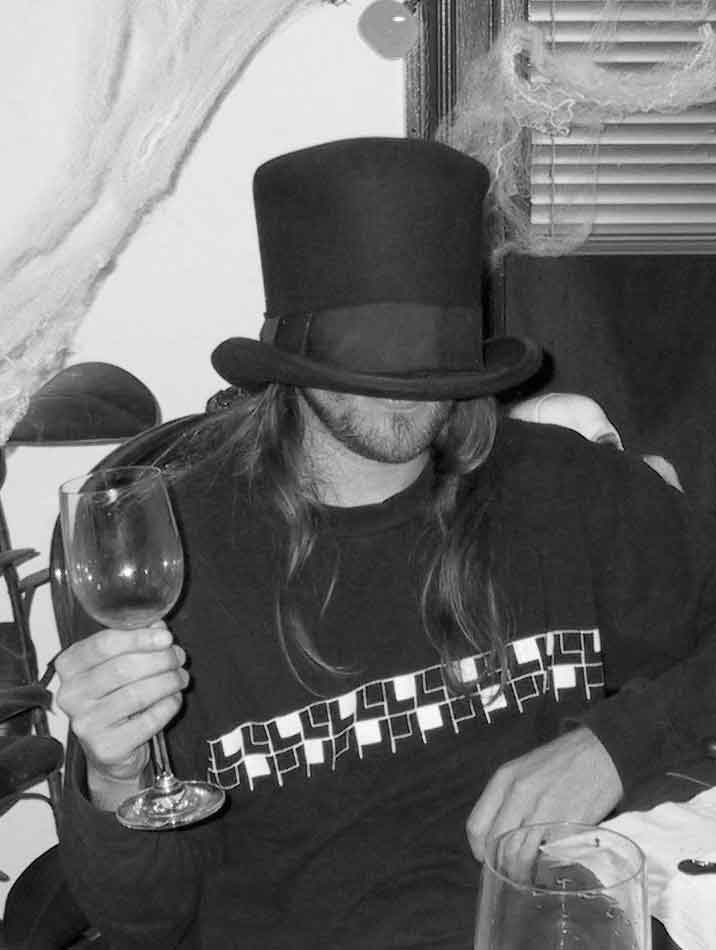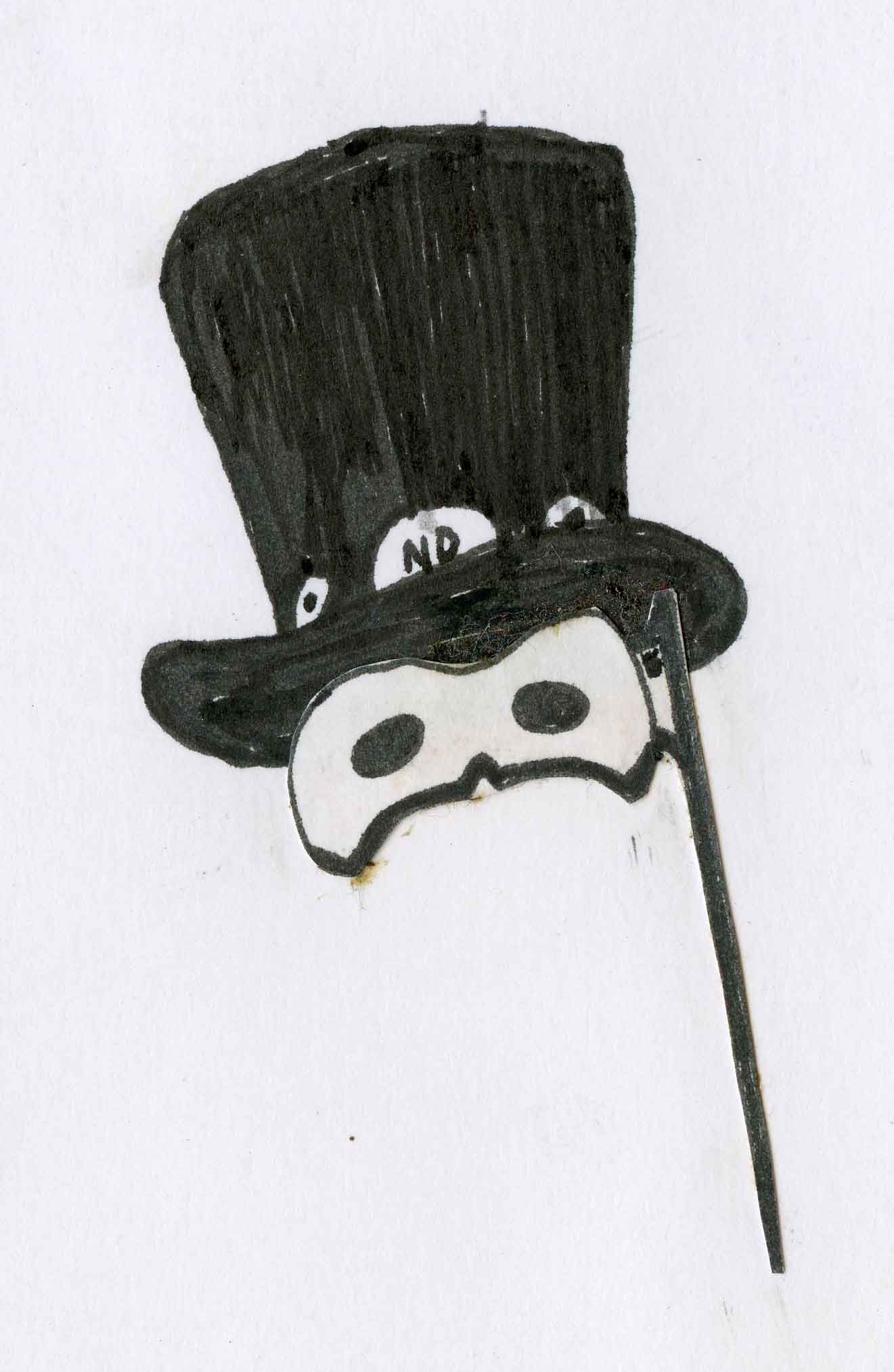 I bought a top-hat which became part of the theme in the Nightone Drama graphic design.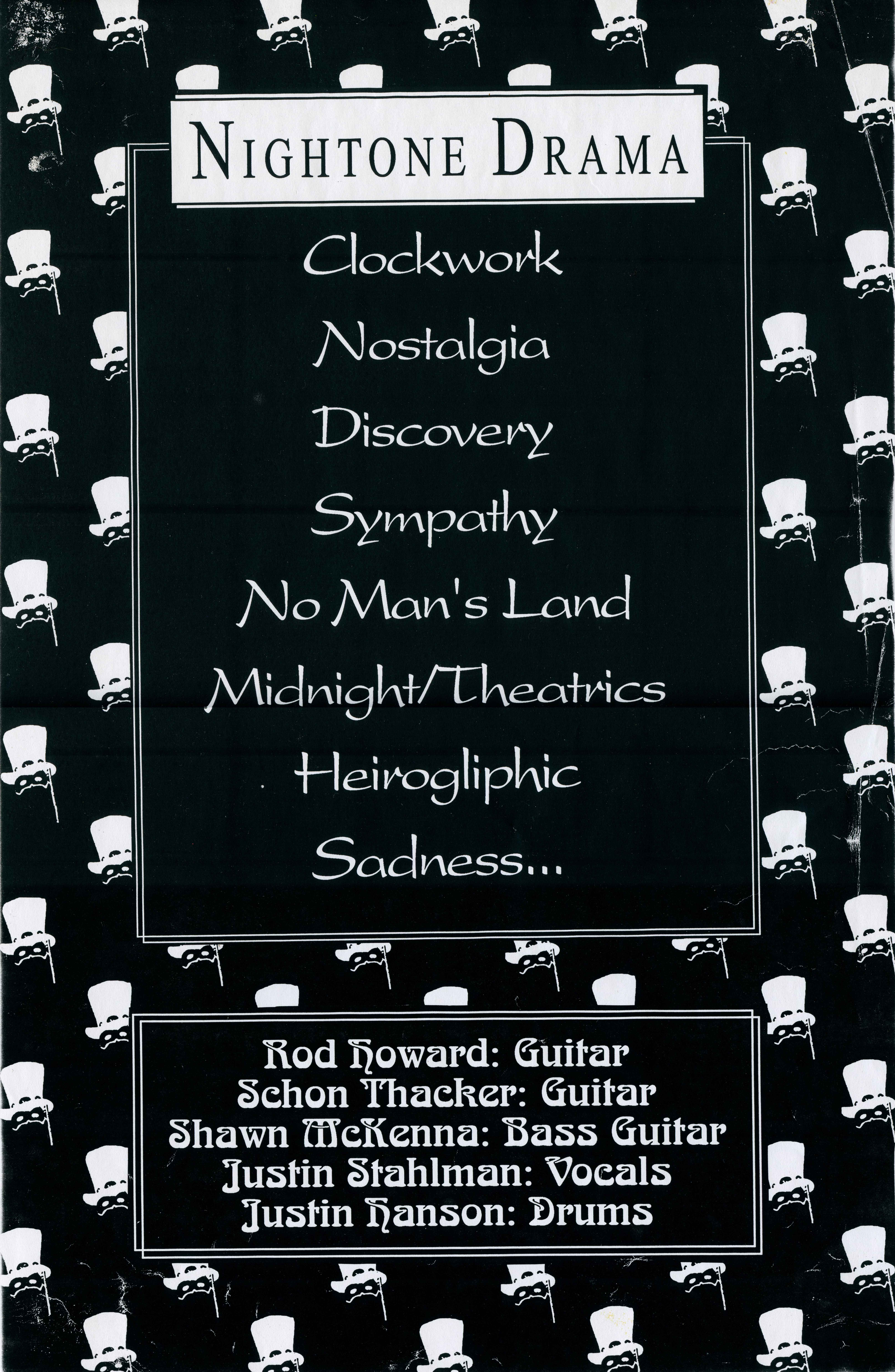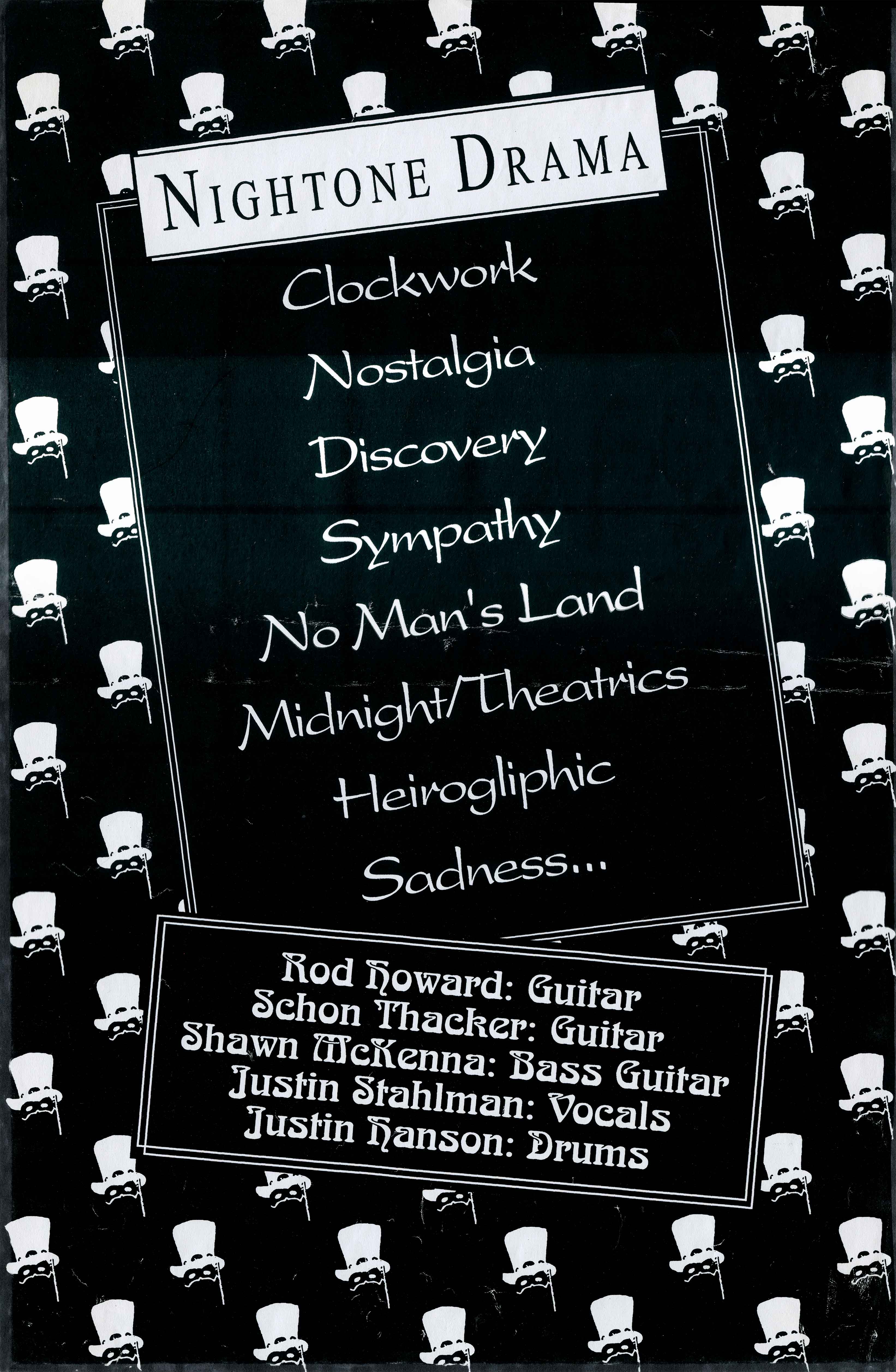 Design with songs on the back of the t-shirt.
---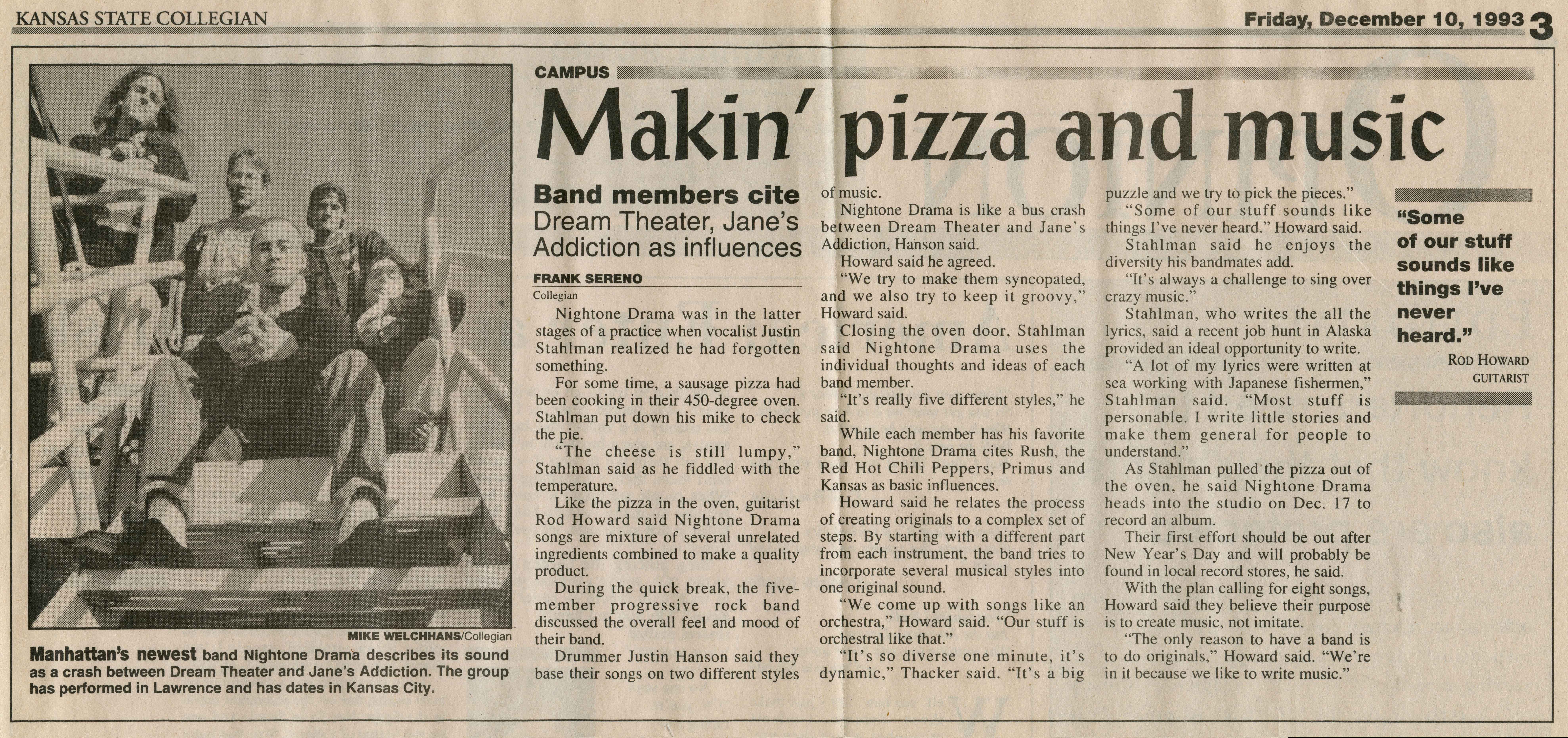 Makin' pizza and music
by Frank Sereno
Newspaper article origianlly published in the Kansas State Collegian on December 10, 1993. The interview was on Wednesday, December 8, 1993, at 4:30 p.m. during practice.
Nightone Drama was in the latter stages of a practice when vocalist Justin Stahlman realized he had forgotten something.
For some time, a sausage pizza had been cooking in their 450-degree oven. Stahlman put down his mike to check the pie.
"The cheese is still lumpy," Stahlman said as he fiddled with the temperature.
Like the pizza in the oven, guitarist Rod Howard said Nightone Drama songs are mixture of several unrelated ingredients combined to make a quality product.
During the quick break, the five-member progressive rock band discussed the overall feel and mood of their band.
Drummer Justin Hanson said they base their songs on two different styles of music.
Nightone Drama is like a bus crash between Dream Theater and Jane's Addiction, Hanson said.
Howard agreed.
"We try to make them syncopated, and we also try to keep it groovy," Howard said.
Closing the oven door, Stahlman said Nightone Drama uses the individual thoughts and ideas of each band member.
"It's really five different styles," he said.
While each member has his favorite band, Nightone Drama sites Rush, the Red Hot Chili Peppers, Primus and Kansas as basic influences.
Howard said he relates the process of creating originals to a complex set of steps. By starting with A different part from each instrument, the band tries to incorporate several musical styles into one original sound.
"We come up with songs like an orchestra," Howard said. "Our stuff is orchestral like that."
"It's so diverse one minute, it's dynamic," Thacker said. "It's a big puzzle and we try to pick the pieces."
"Some of out stuff sounds like things I've never heard." Howard said.
Stahlman said he enjoys the diversity his bandmates add.
"It's always a challenge to sing over crazy music."
Stahlman, who writes the all the lyrics, said a recent job hunt in Alaska provided an ideal opportunity to write.
"A lot of my lyrics were written at sea working with Japanese fishermen," Stahlman said. "Most stuff is personable. I write little stories and make them general for people to understand."
As Stahlman pulled the pizza out of the oven, he said Nightone Drama heads into the studio on Dec. 17 to record and album.
Their first effort should be out after New Year's Day and will probably be found in local record stores, he said.
With the plan calling for eight songs, Howard said they believe their purpose is to create music, not imitate.
"The only reason to have a band is to do originals," Howard said. "We're in it because we like to write music."
---
In the studio
December 20-21, 1993


Schon Thacker, Justin Stahlman, Rod Howard, Shawn McKenna (hidden) and Justin Hanson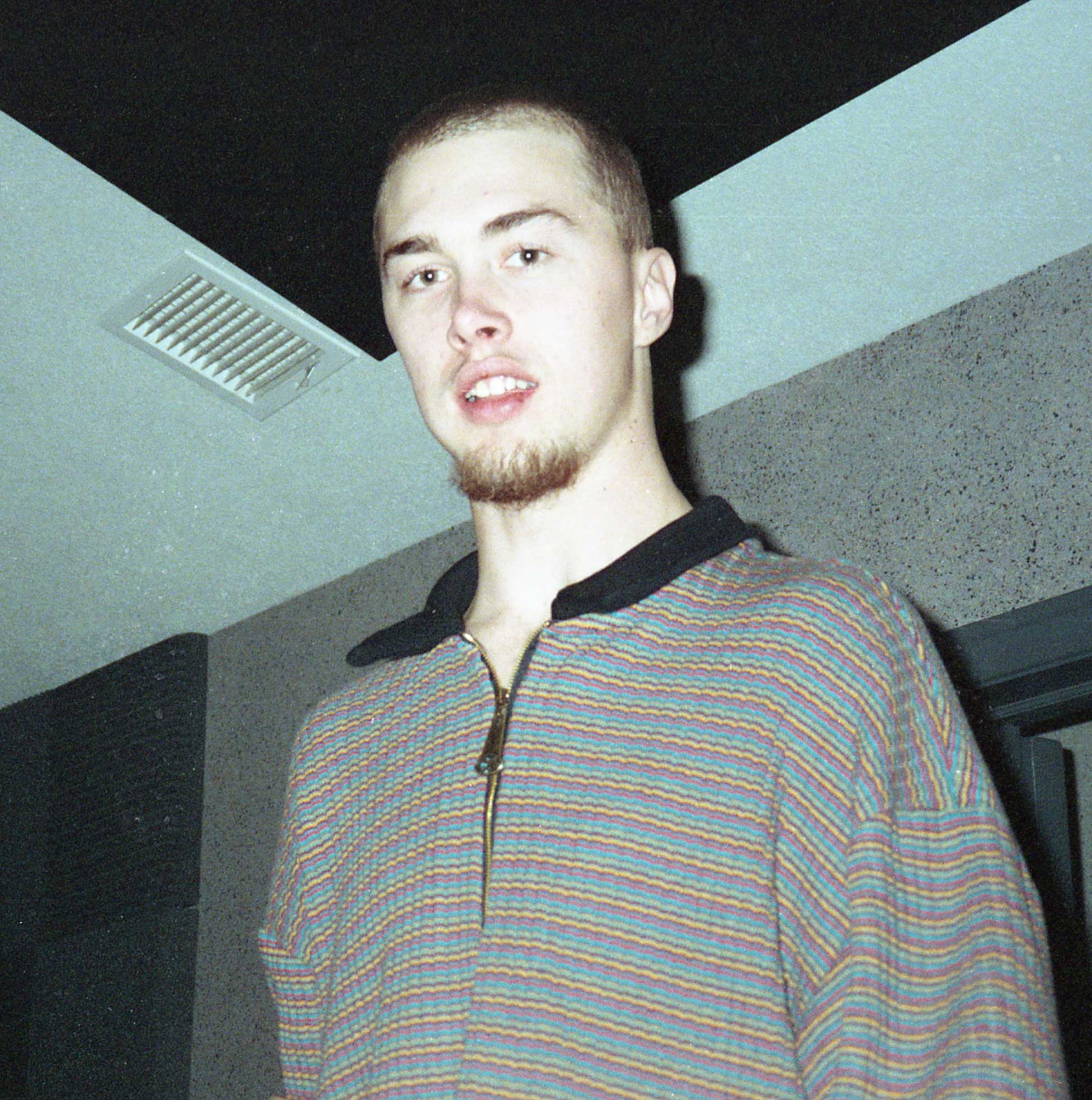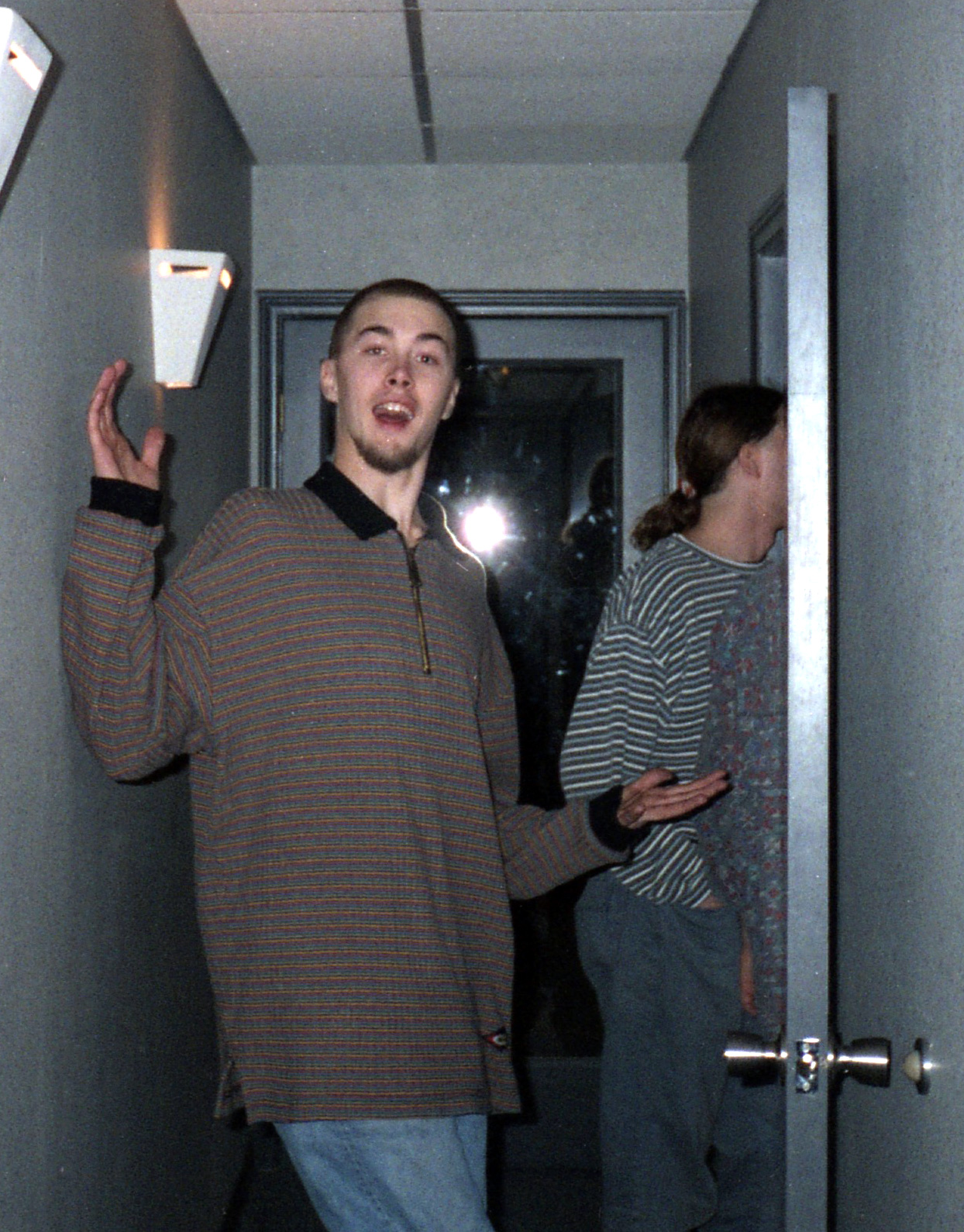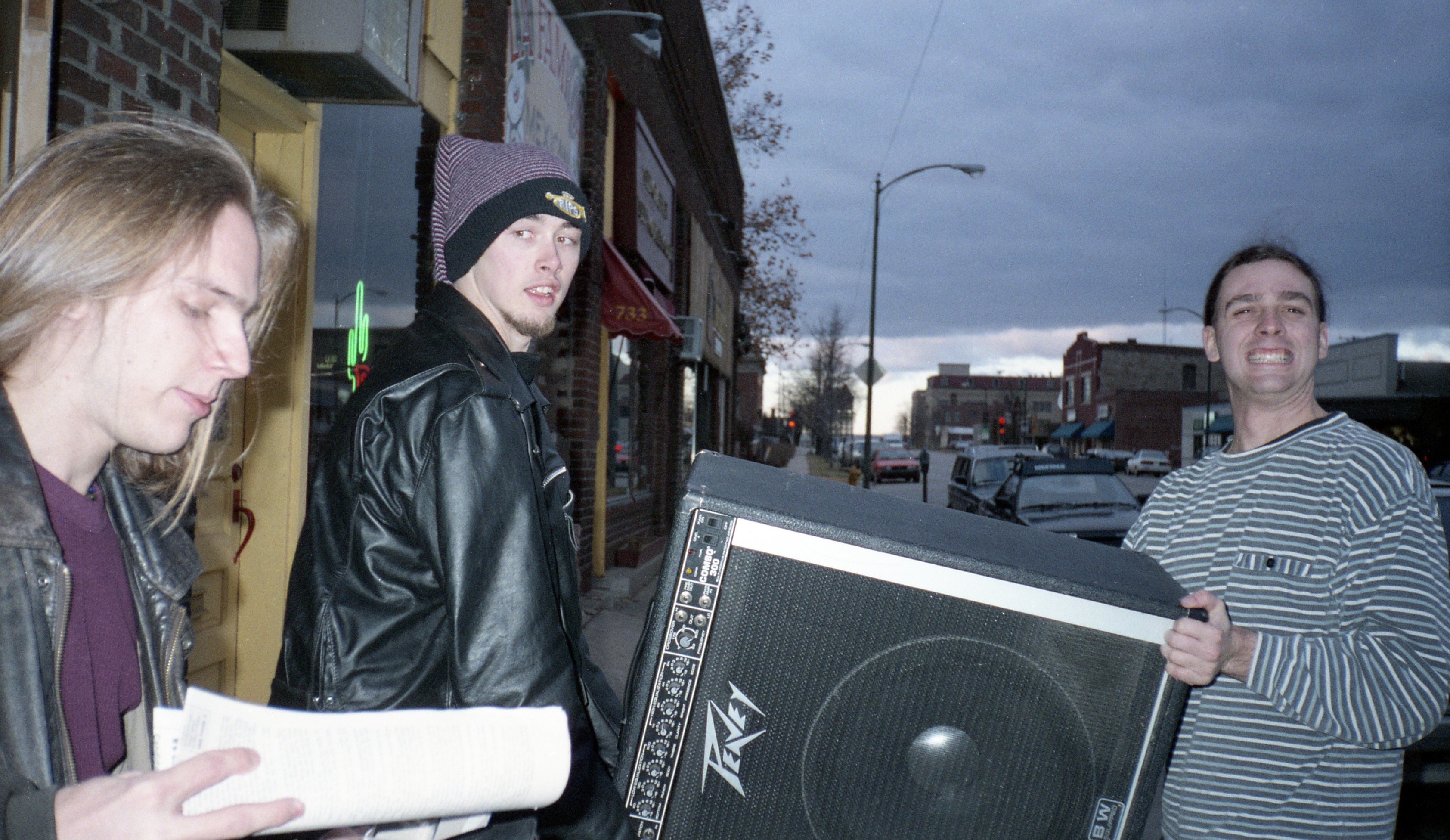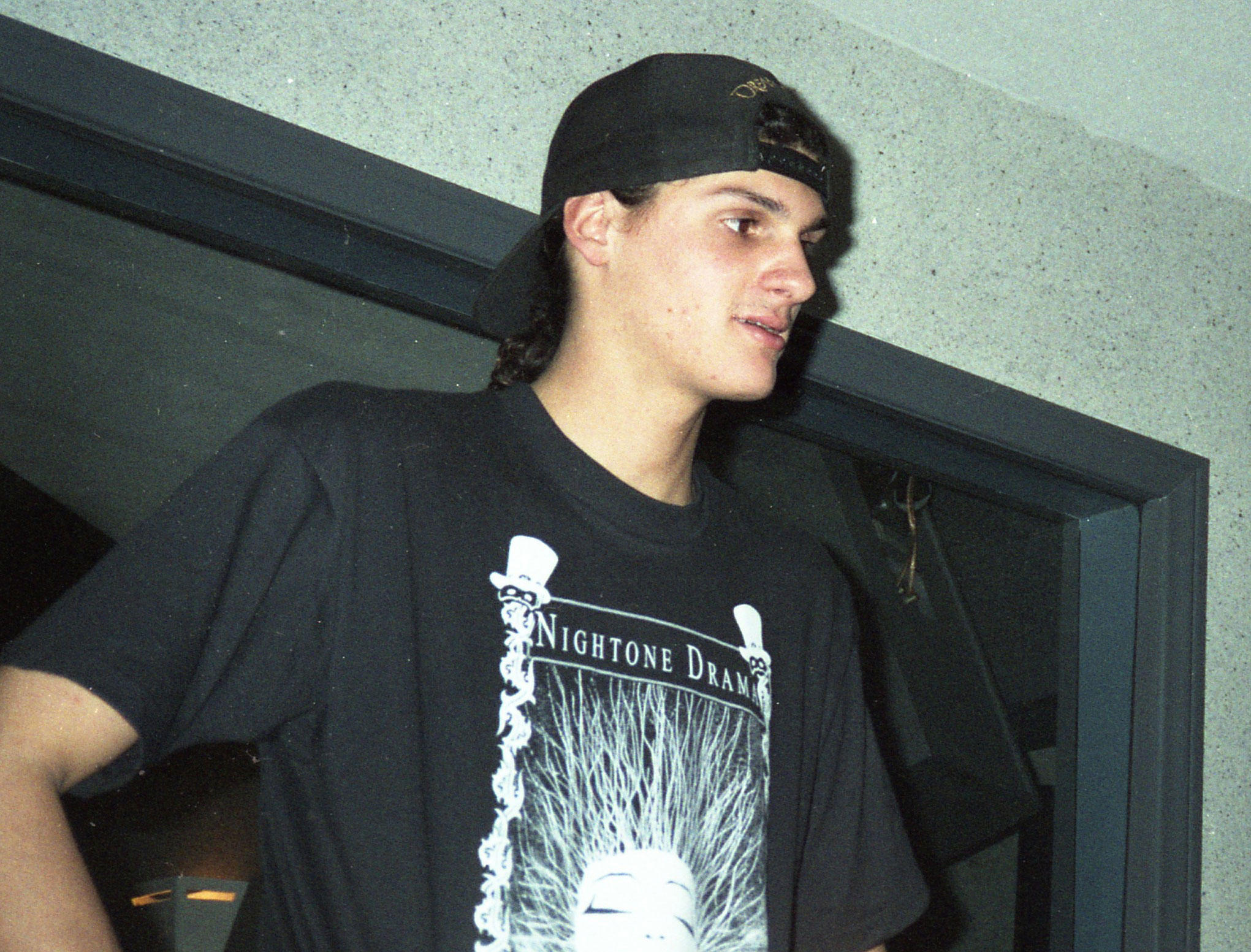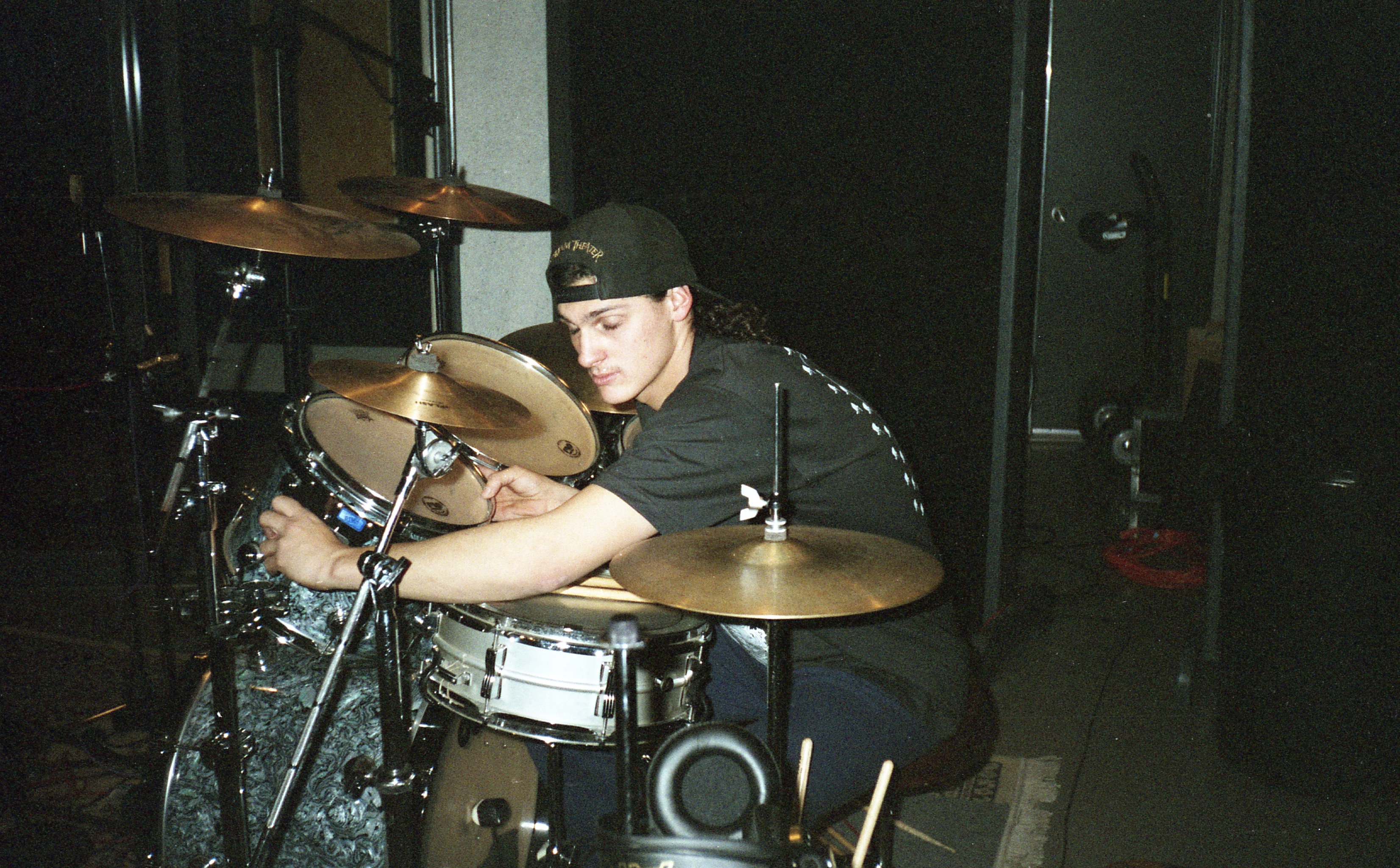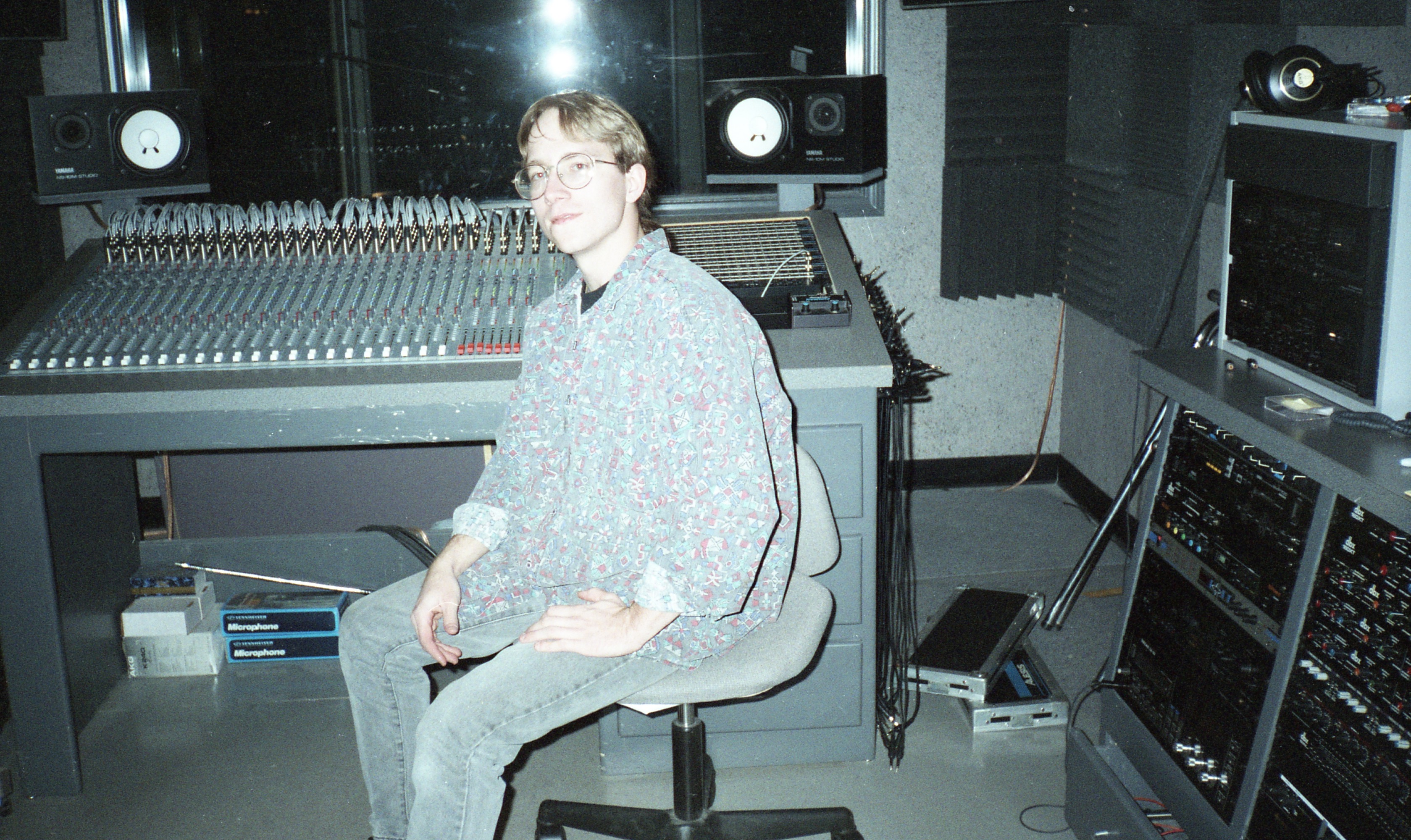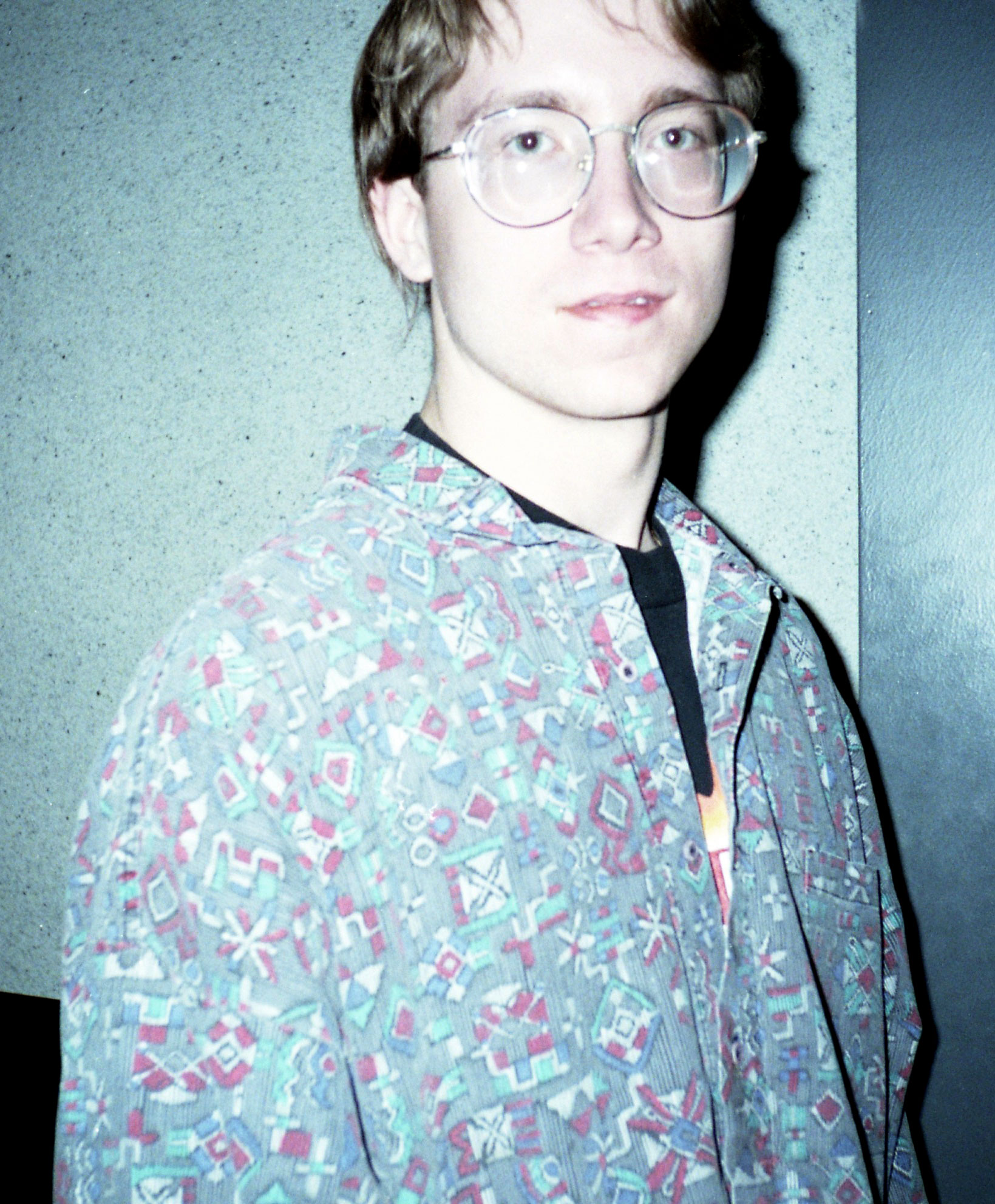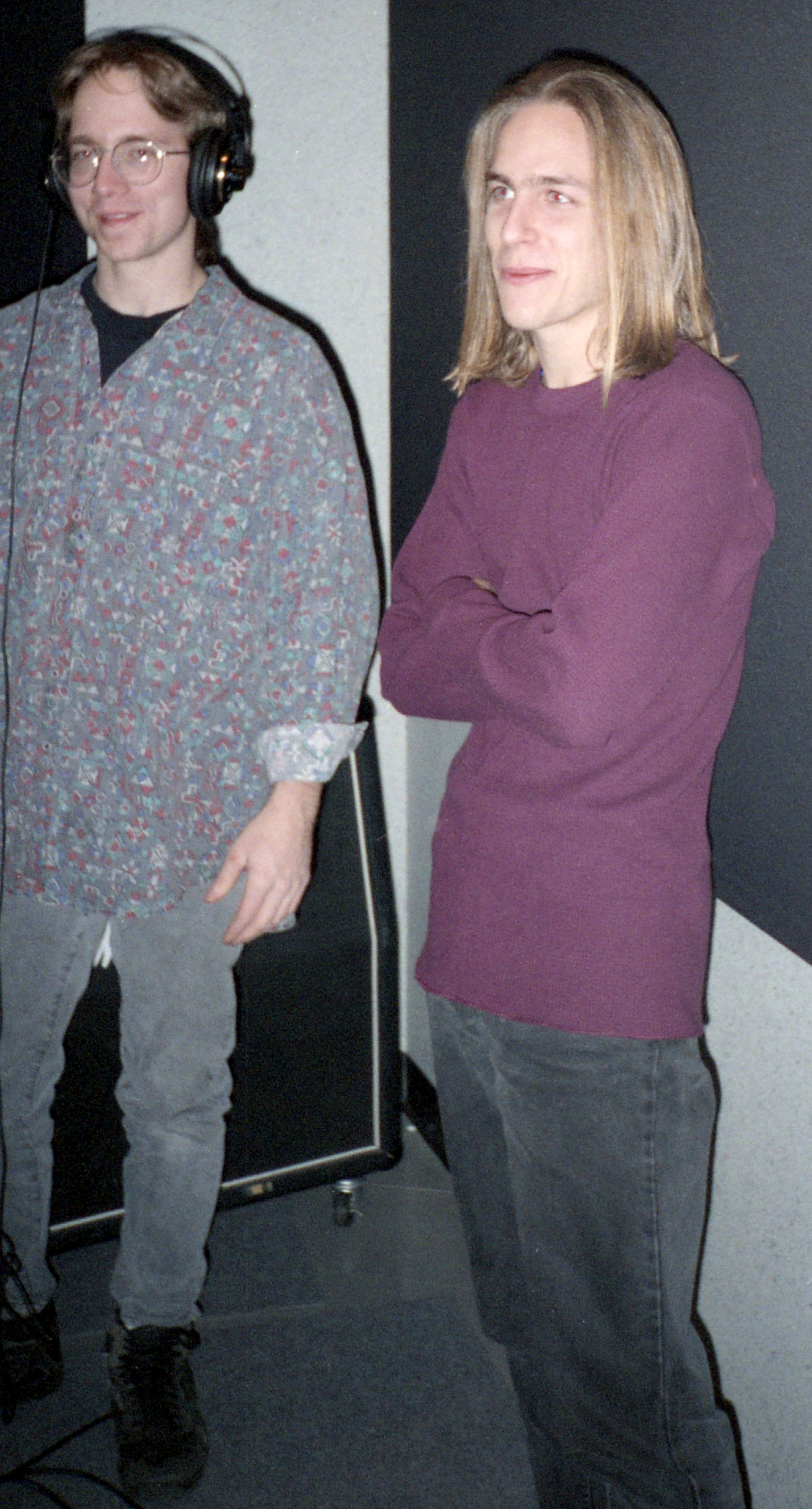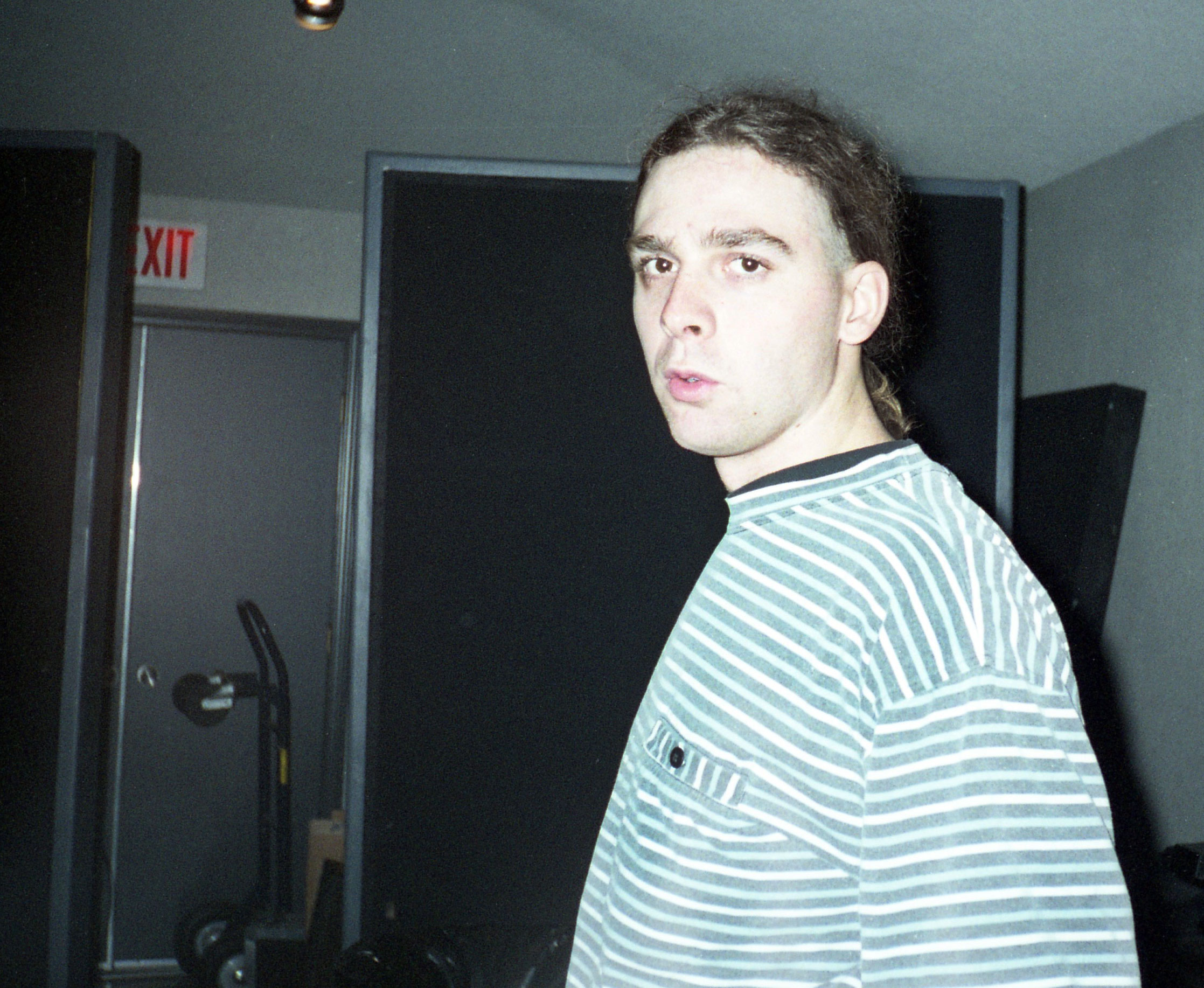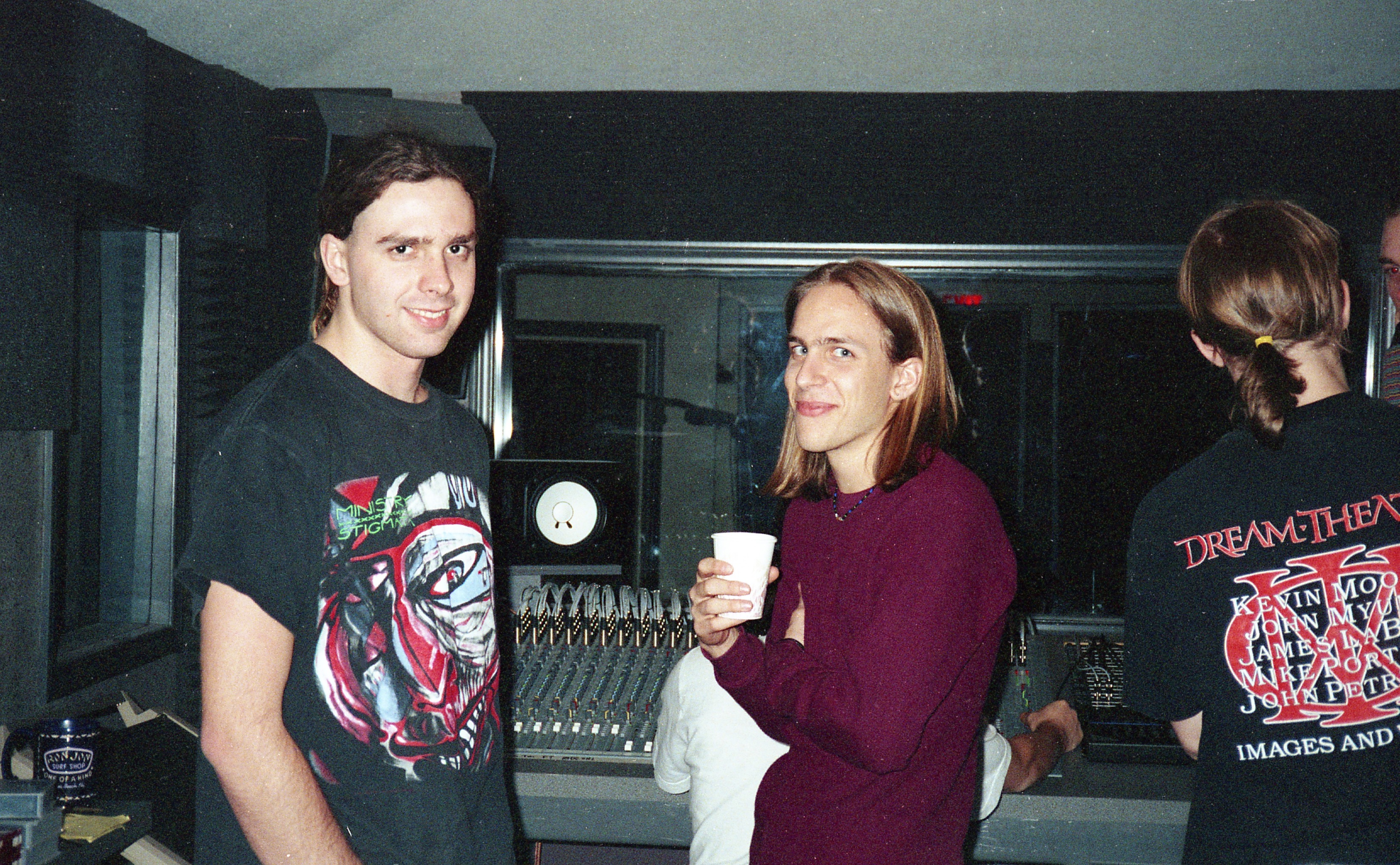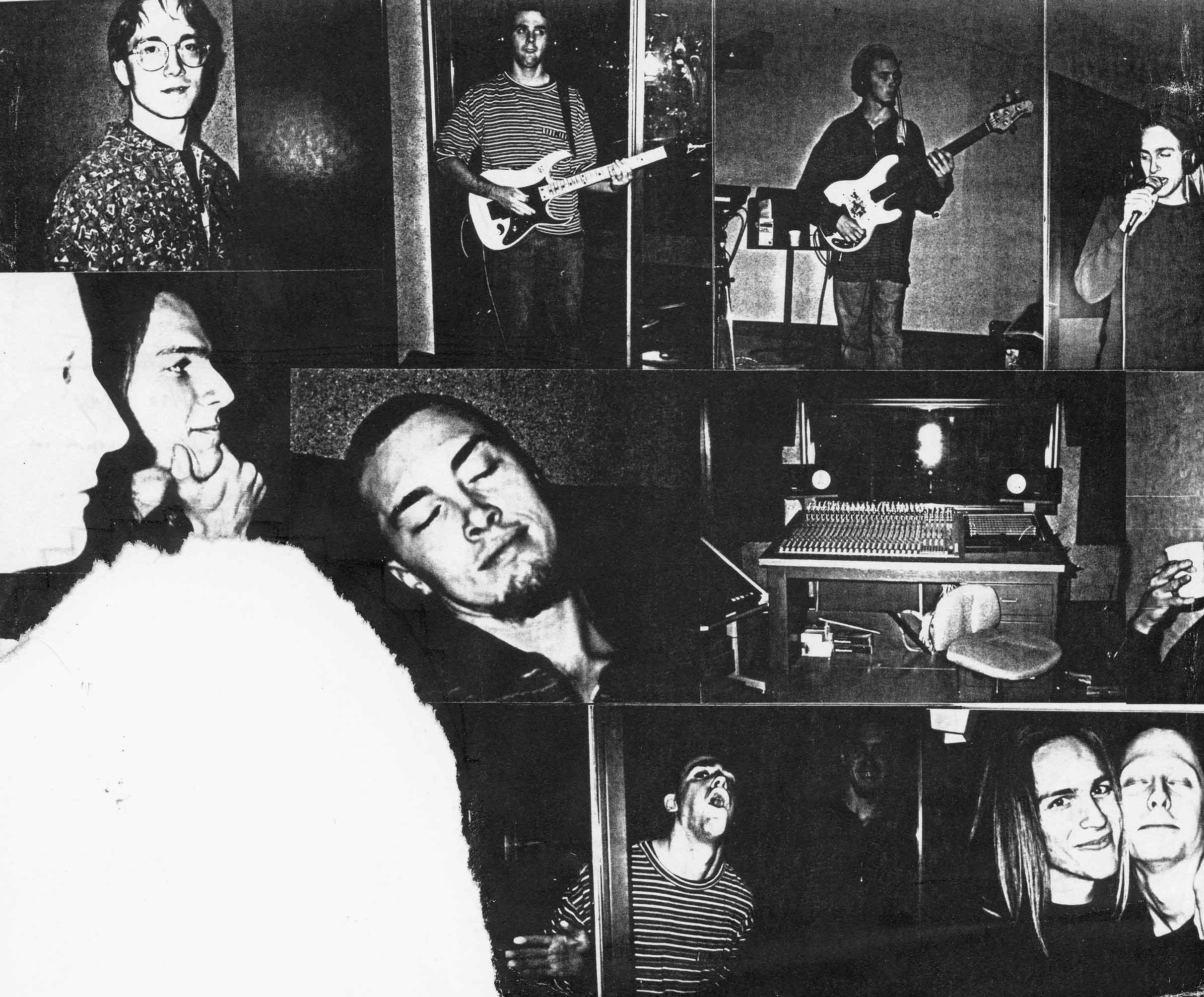 It looks like some additional photos were taken and put together in this montage, but I can't find the originals. I did find some low-res copies on an old MySpace page, and a few thanks to Mylea Howard.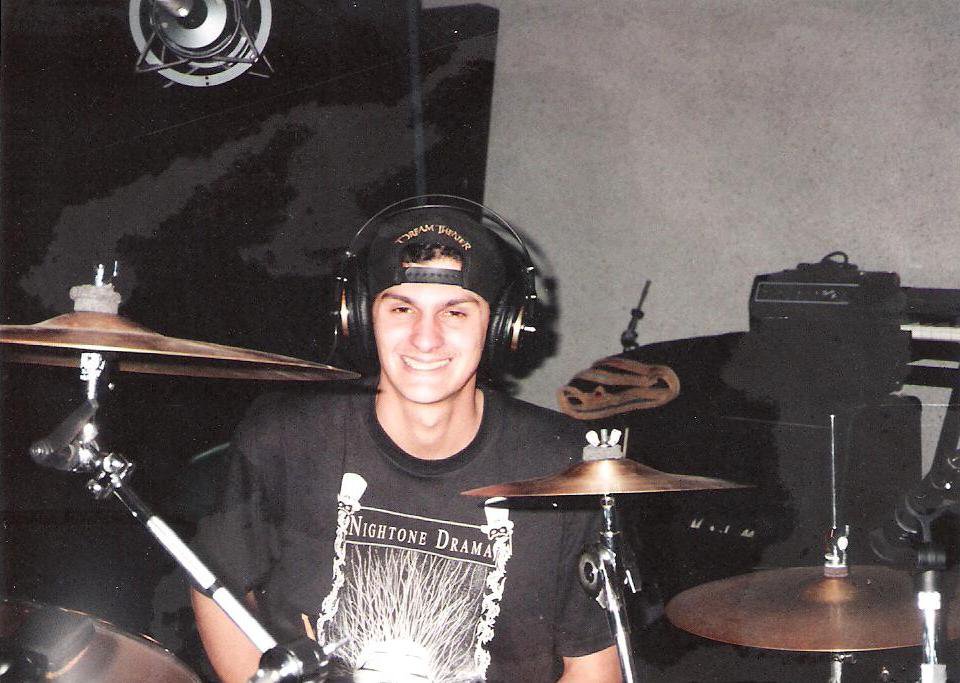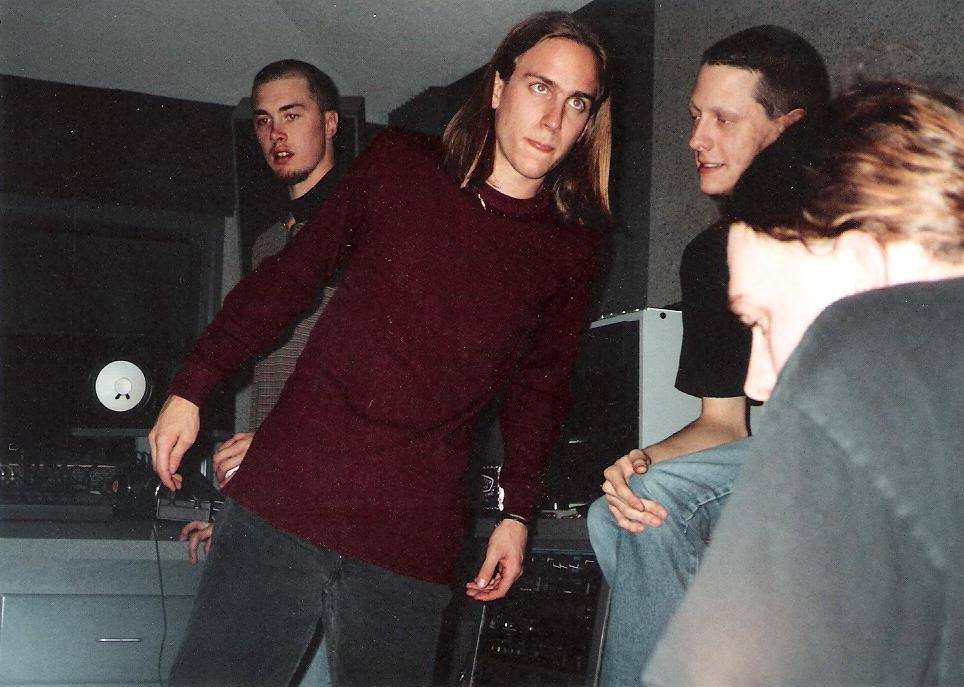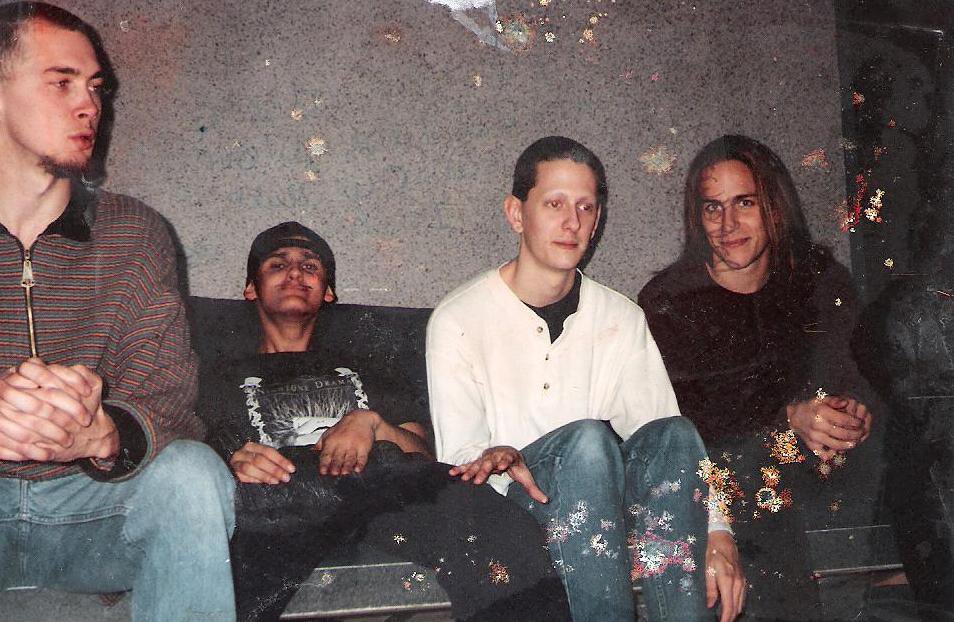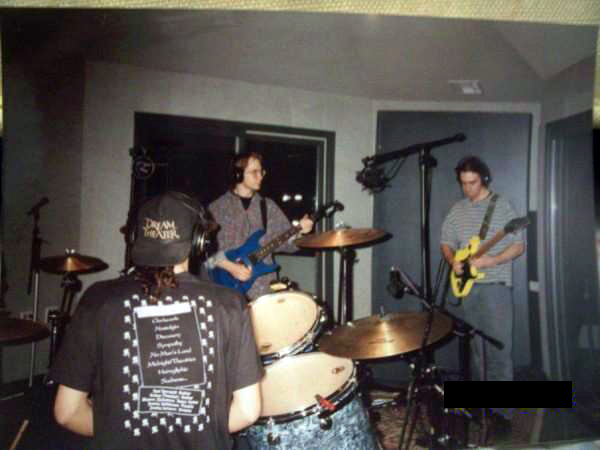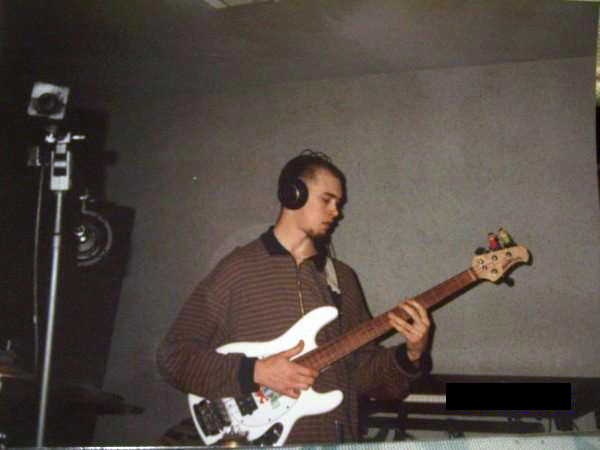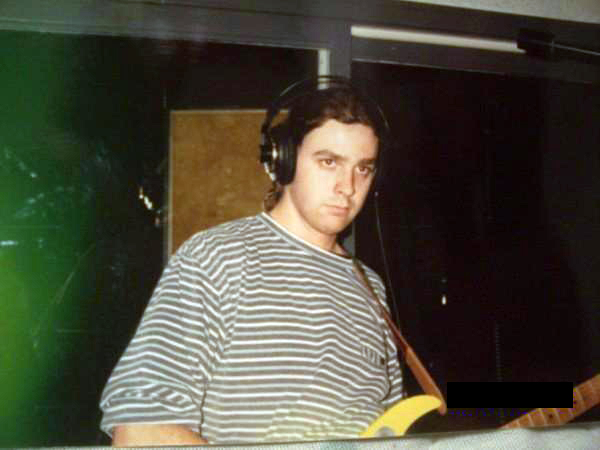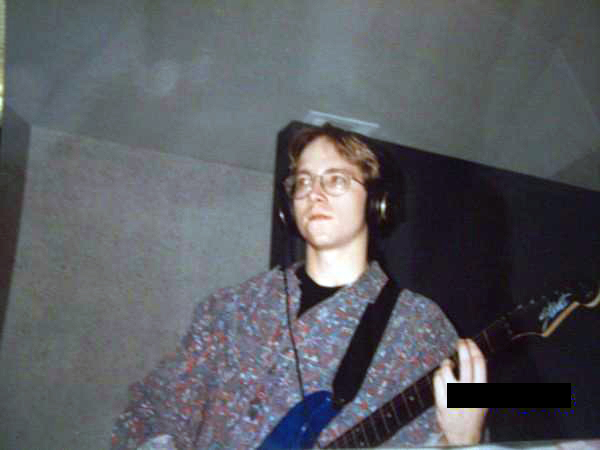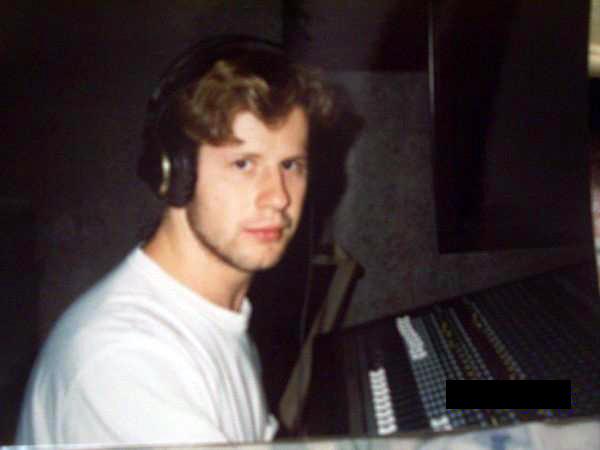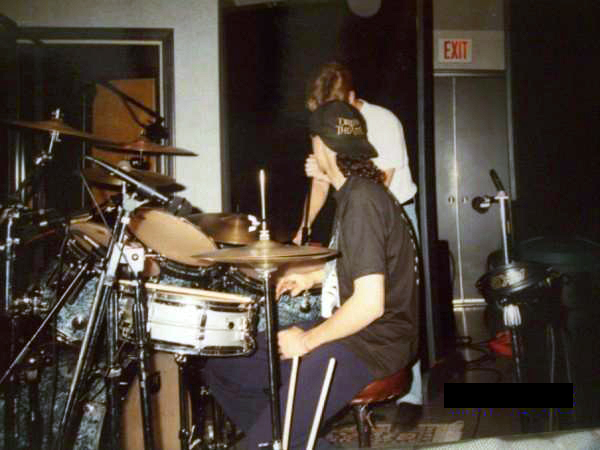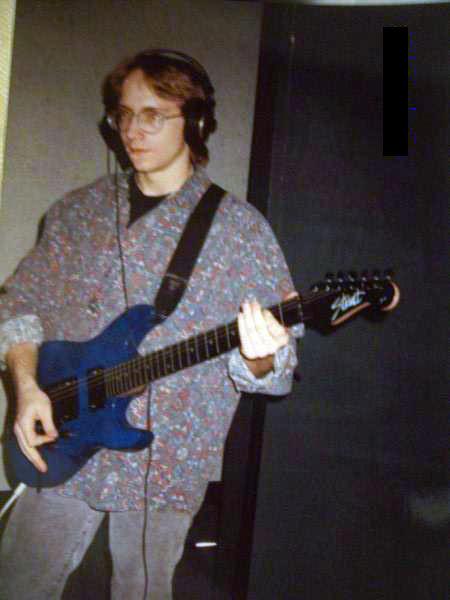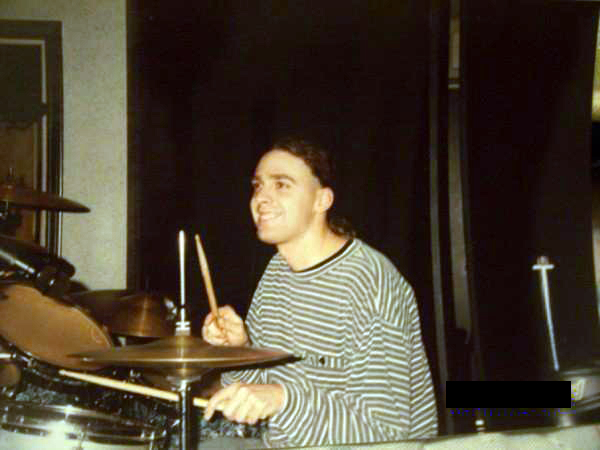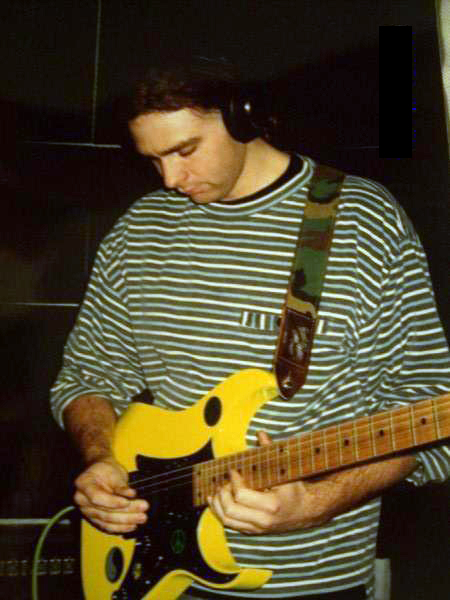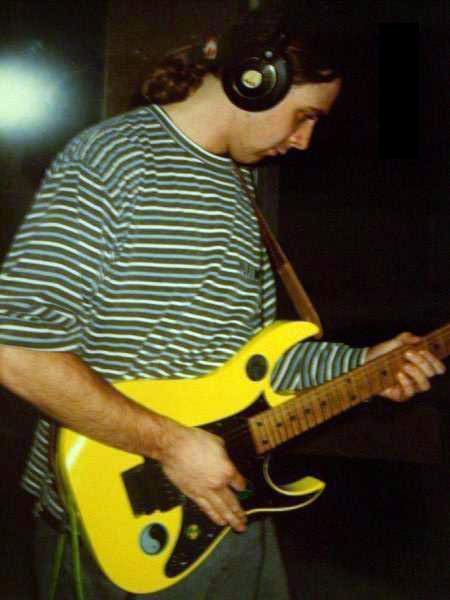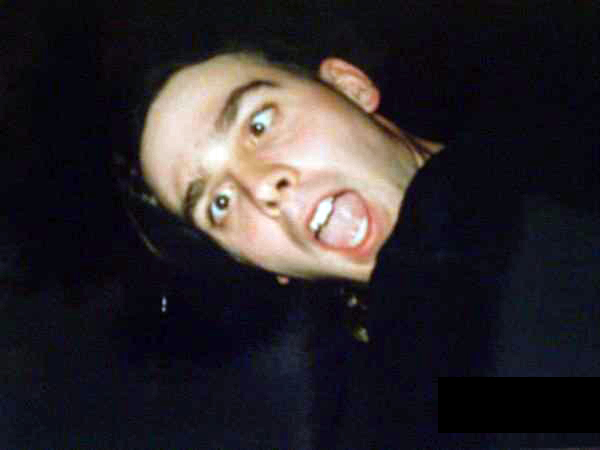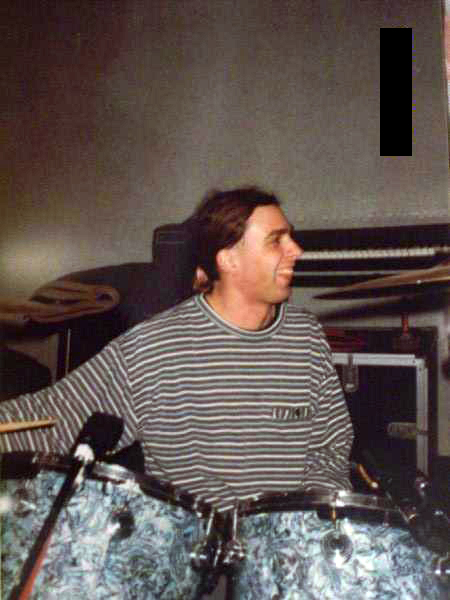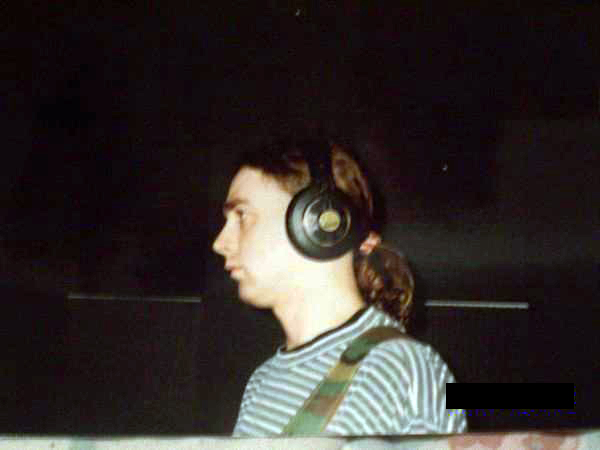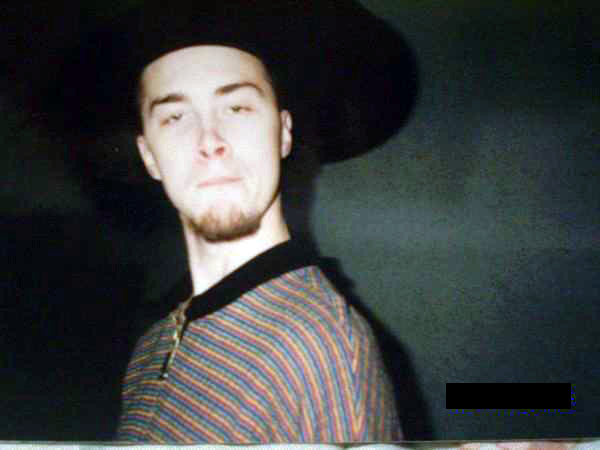 ---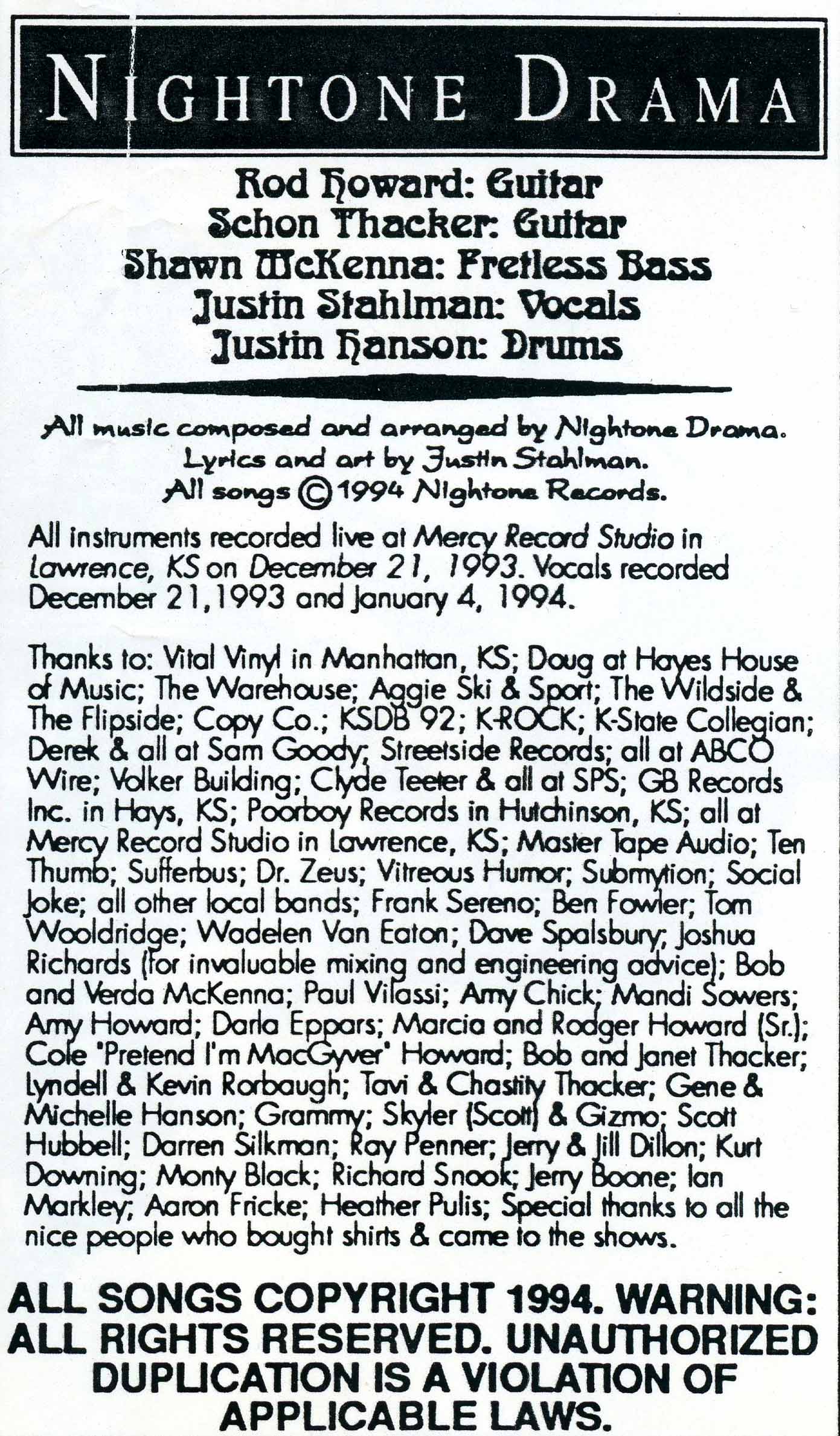 Nightone Drama
Schon Thacker (guitar), Justin Stahlman (vocals), Rod Howard (guitar), Shawn McKenna (bass), Justin Hanson (drums)
All instruments recorded live at Mercy Record Studio in Lawrence, KS on December 21, 1993. Vocals recorded December 21,1993 and January 4, 1994.
Thanks to: Vital Vinyl in Manhattan, KS; Doug at Hayes House of Music; The Warehouse; Aggie Ski & Sport; The Wildside & The Flipside; Copy Co.; KSDB 92; K-ROCK; 95.5 The Rock; K-State Collegian; Derek & all at Sam Goody; Streetside Records; all at ABCO Wire; Volker Building; Clyde Teeter & all at SPS; GB Records Inc. in Hays, KS; Poorboy Records in Hutchinson, KS; all at Mercy Record Studio in Lawrence, KS; Master Tape Audio; Ten Thumb; Sufferbus; Dr. Zeus; Vitreous Humor; The Flatland Band; Submytion; Back Porch Mary; all other local bands; Frank Sereno; Ben Fowler; Tom Wooldridge; Wadelen Van Eaton; Dave Spalsbury; Joshua Richards (for invaluable mixing and engineering advice); Bob and Verda McKenna; Paul Villasi; Amy Chick; Mandi Sowers; Amy Howard; Darla Eppars; Marcia and Rodger Howard (Sr.); Cole "Pretend I'm MacGyver" Howard; Bob and Janet Thacker; Lyndell & Kevin Rorbaugh; Tavi & Chastity Thacker; Gene & Michelle Hanson; Grammy; Skyler (Scott) & Gizmo; Scott Hubbell; Darren Silkman; Ray Penner; Jerry & Jill Dillon; Kurt Downing; Richard Snook; Jerry Boone; Ian Markley; Aaron Fricke; Heather Pulis; Special thanks to all the nice people who bought shirts & came to the shows.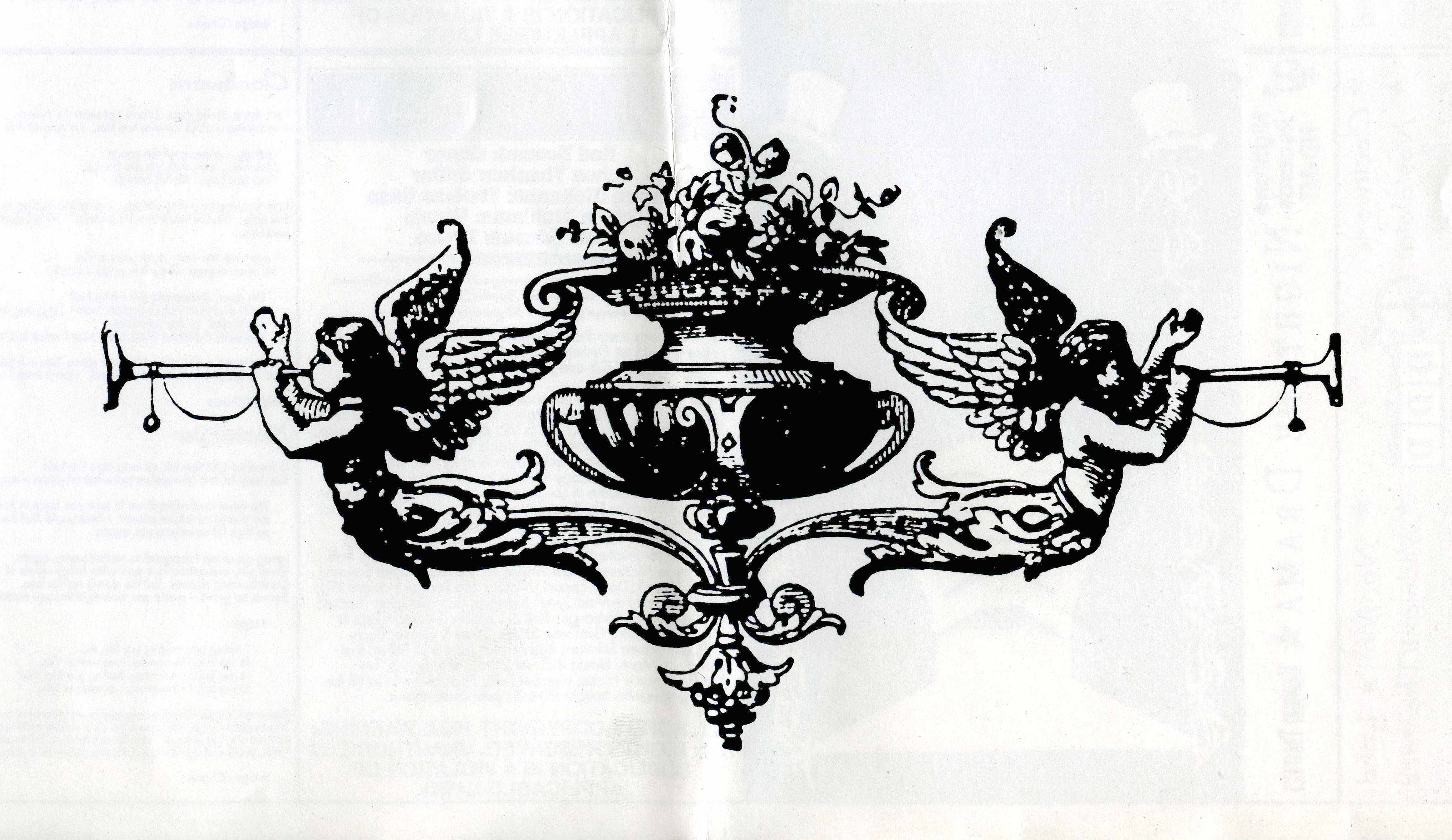 Artwork inside the cassette J-card. This clip-art theme would continue in our next band, Black Orchid.