Barton County Community College Cougar Computer Camp (BCCCCCC)
In a world without cell phones, in a time before the Internet or e-mail, in an age of floppy disks (and let's be clear, we're talking about the 5 1/4" floppies, not those 3.5" rigid diskettes) there was computer camp. And it was good.
Three life-changing summers

1988
Growing up in Kansas. Computer camp in Great Bend. Everything was amazing in the 80s. Colourful, optimistic and full of bombast. MTV. Glam rock. Glam everything. Arcade games, flashing colours, speed and sounds. Creeping in the background was the home-computer revolution.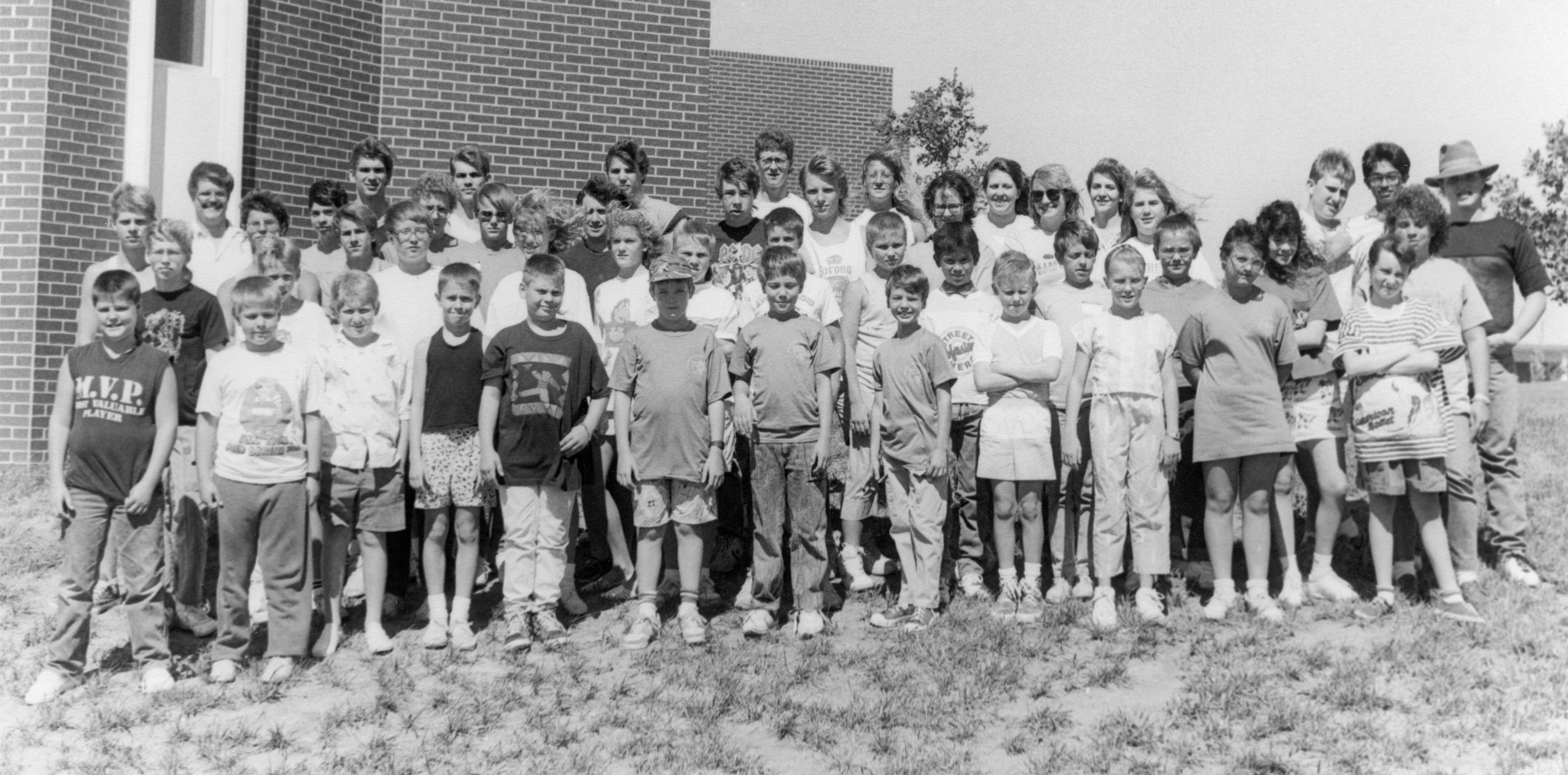 1989
I feel sorry for the kids these days. Sure, the Internet is cool. I wouldn't want to go back to a time before the web, but the connectedness we have today with cell phones is a double-edged sword. I'm sure glad some of the things I said and did as a teenager are safely lost to the past. Life lessons were learned without the whole world sharing, liking, remixing and archiving each false step.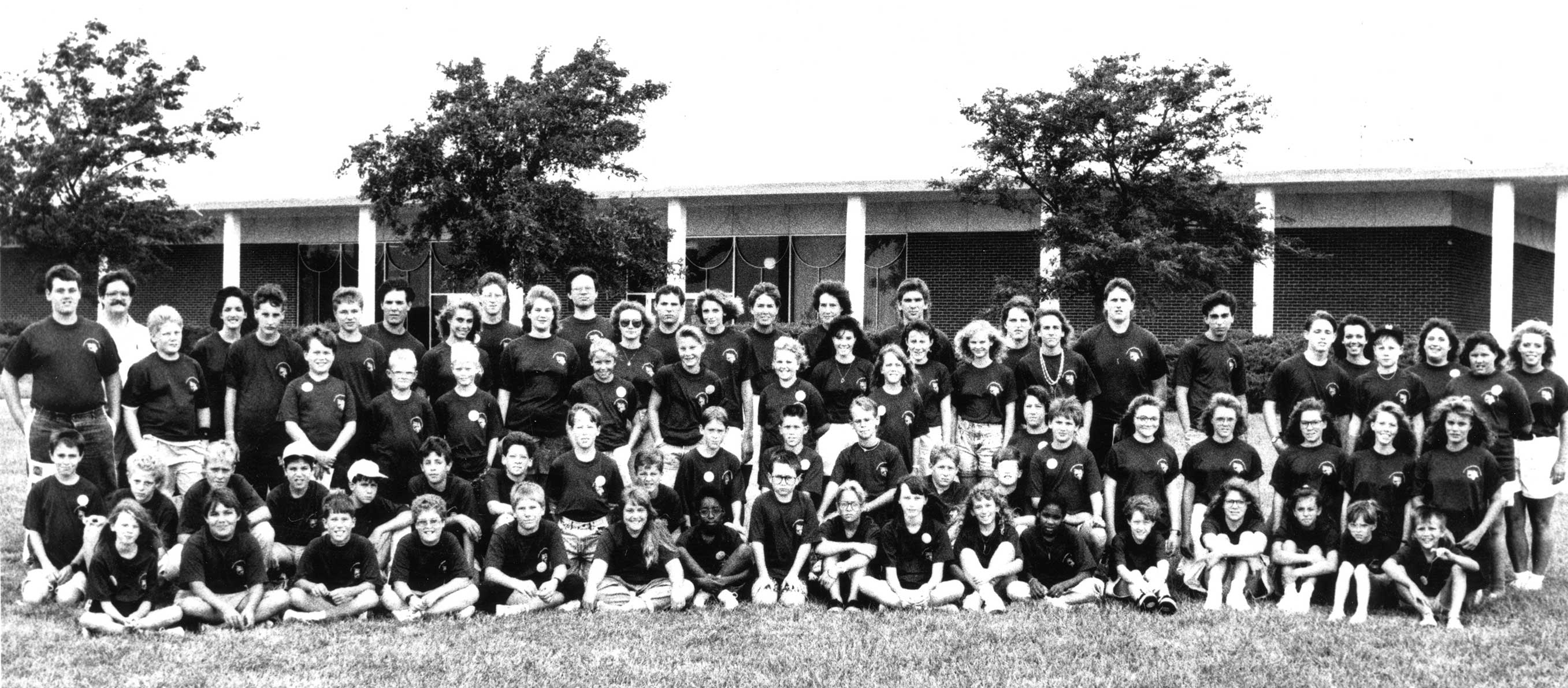 1990
To compare 1990 to 2015, let's look back at computer camp. Each year the students produced a booklet of stories or computer code they worked on during one or two weeks. Looking at these stories... it seems like an innocent time. A time when no one ever imagined each phrase could potentially be read by the whole world. Do kids still write this way? Or are they worried about immediate scrutiny from (or are they performing for) their peers and the world?


It cost $0.25 to send a snail-mail letter announcing the computer-camp dates and activities. Besides learning to program and use software, there were movies, bowling, horseback riding and a trip to the coolest place in Kansas, the Cosmosphere.

All the students got one of these pennants in 1990.
---
Selections from the 1988 booklet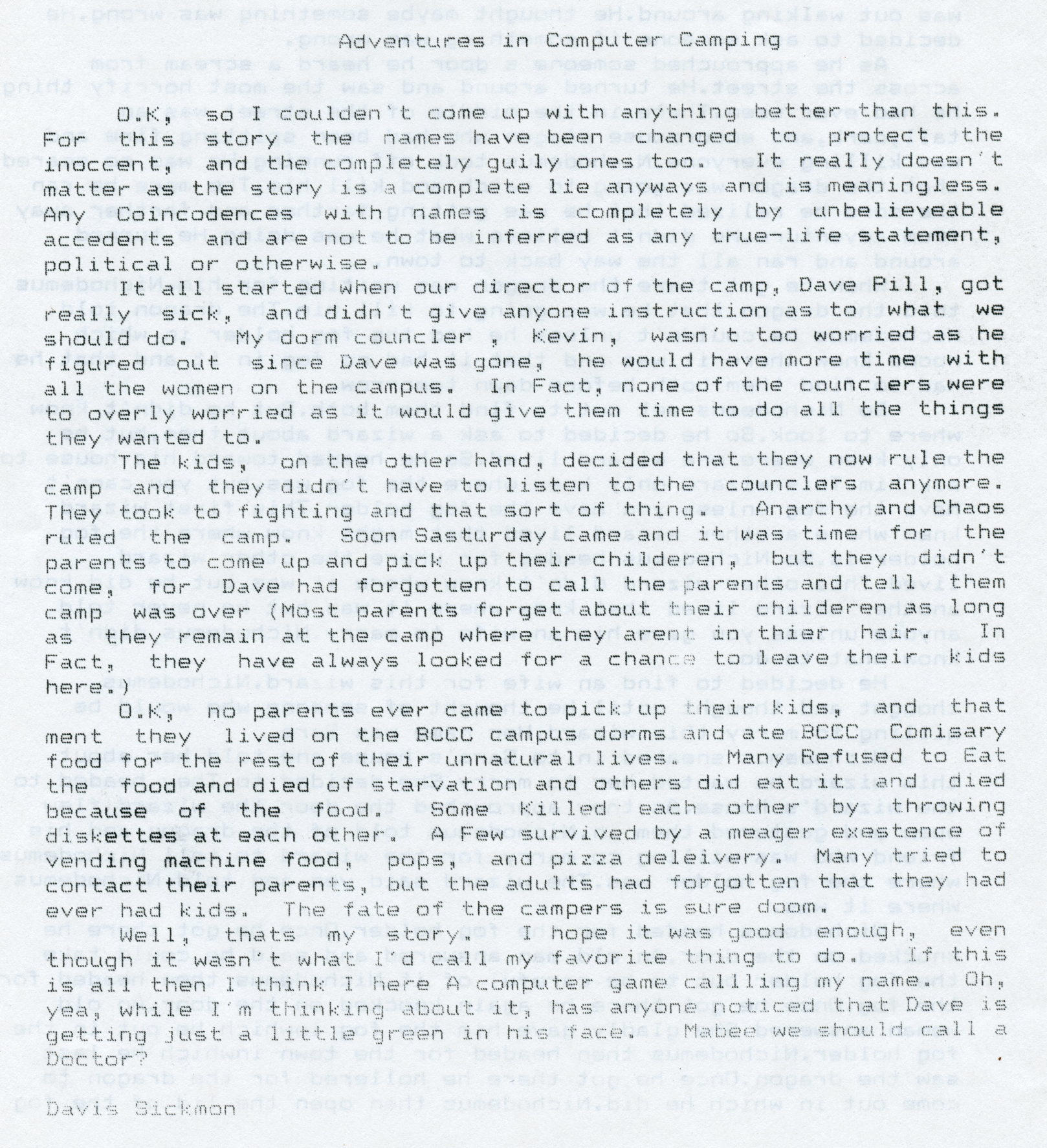 Davis Ray Sickmon Jr., Cheney, KS



Larissa (Asher from Ellinwood, KS or Gerritzen from Great Bend, KS)



Landen Ganstrom, Great Bend, KS



Crystal Phillips, Emporia, KS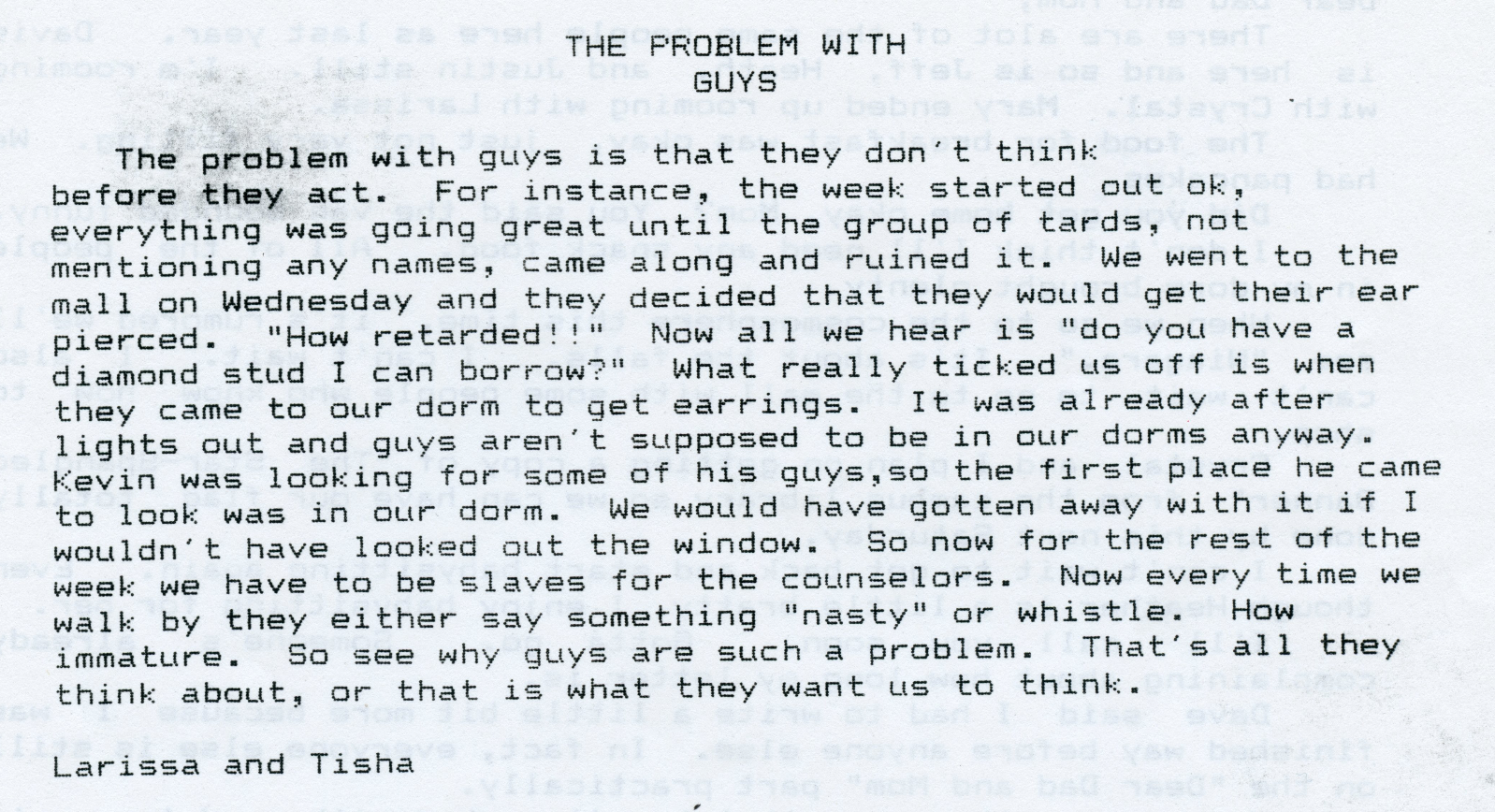 Larissa (Asher from Ellinwood, KS or Gerritzen from Great Bend, KS) and Tisha Ritter, Hoisington, KS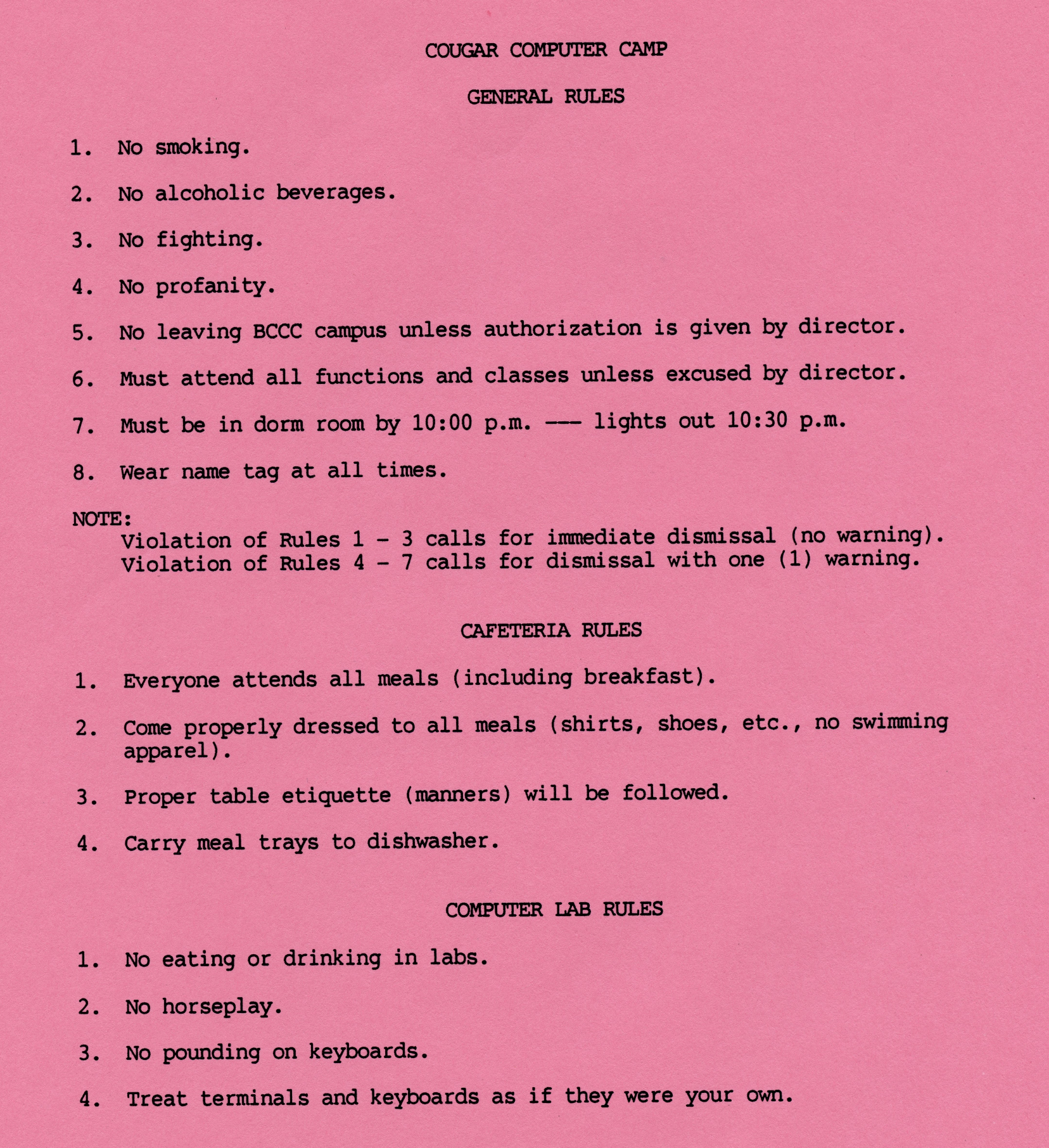 ---
Selections from the 1989 booklet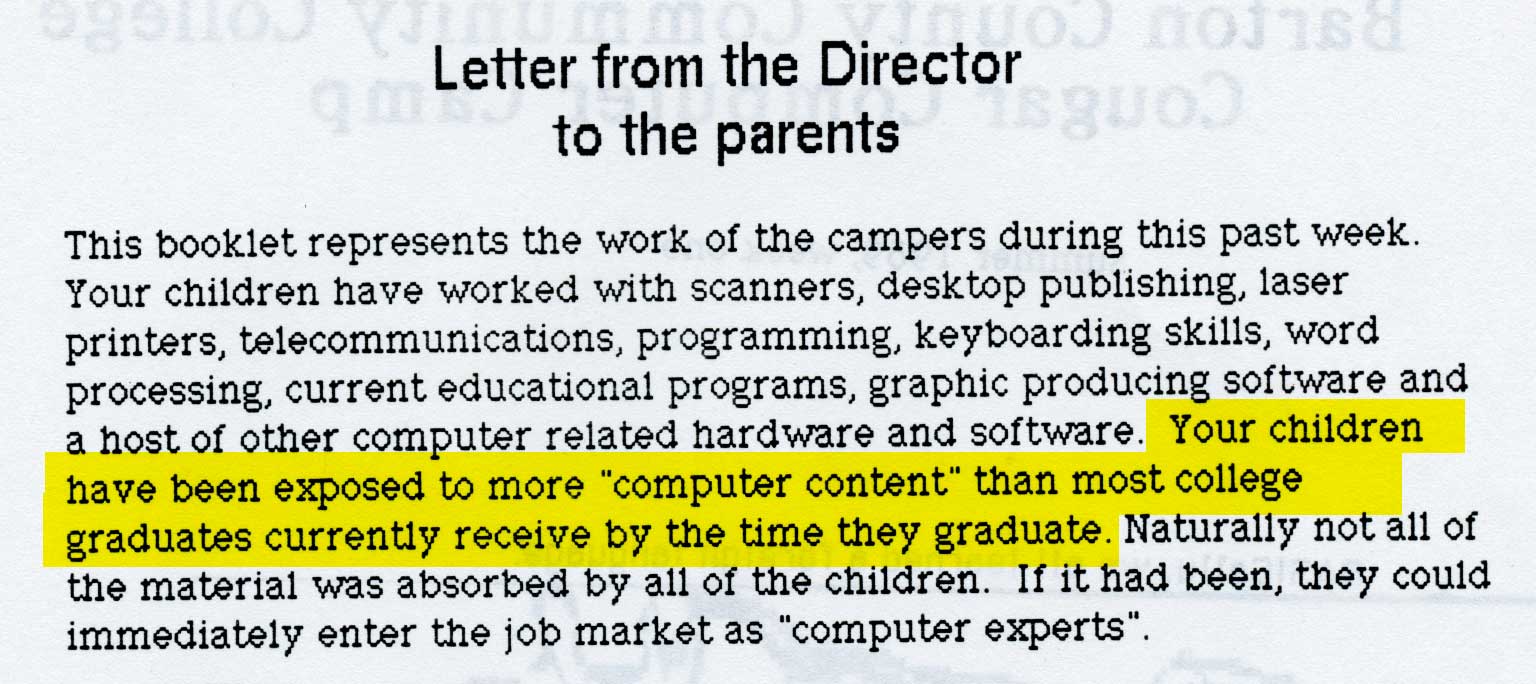 Director Dave Hill, LaCrosse, KS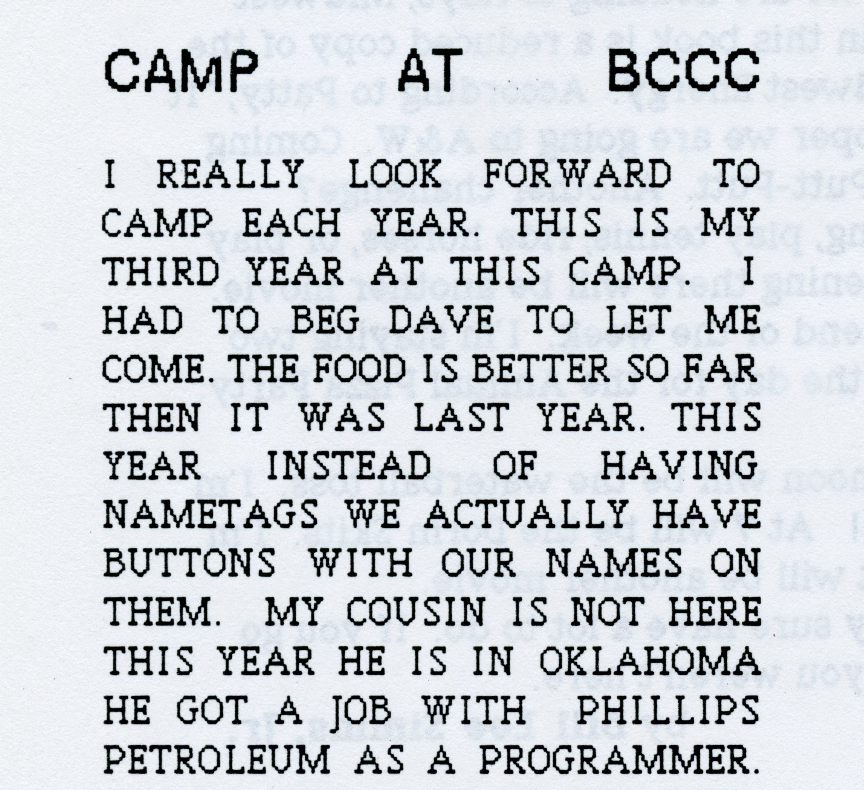 Crystal Phillips, Emporia, KS


Aaron Schartz and Brent Riggs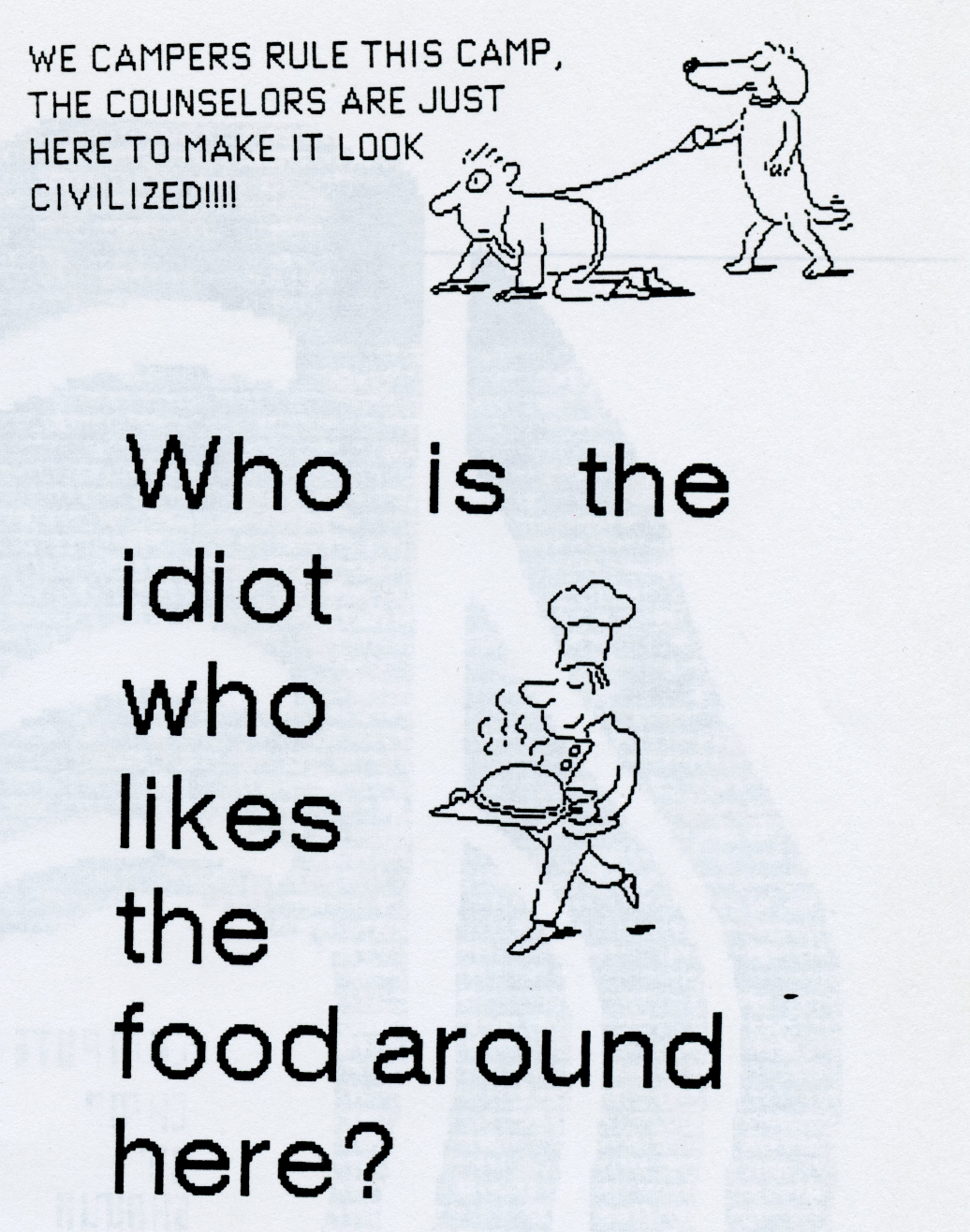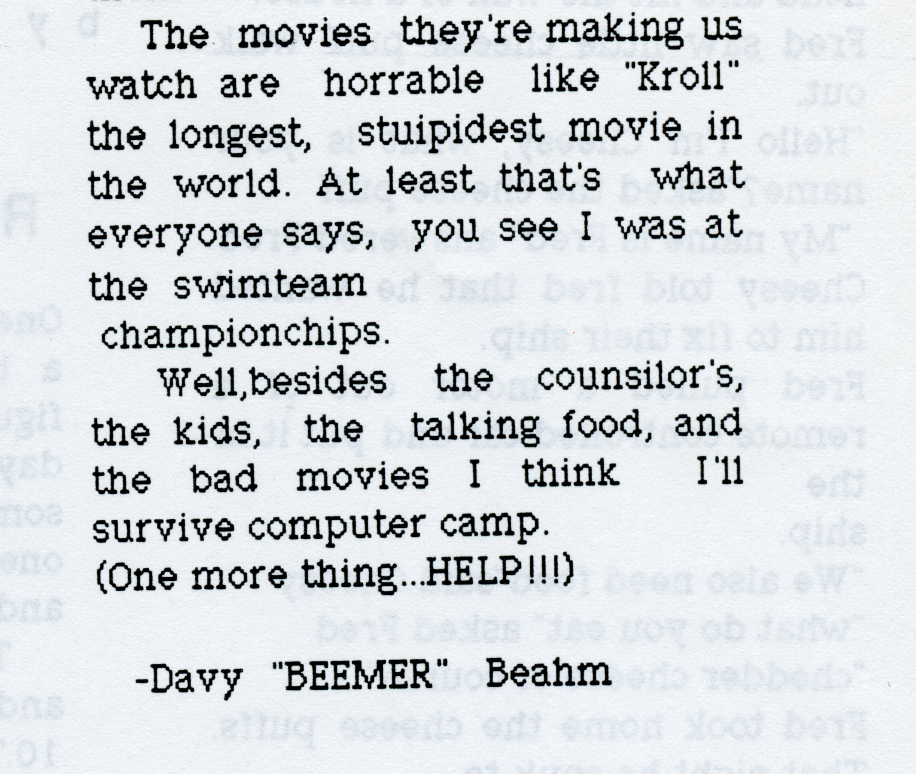 I had to include this because I did see Krull, and it is one of the coolest heroe's quest movies of the 80s, along with Beastmaster and Conan. Remember the spider scene in Lord of the Rings? It was in Krull first. Sorry you missed it, David Beahm, Great Bend, KS.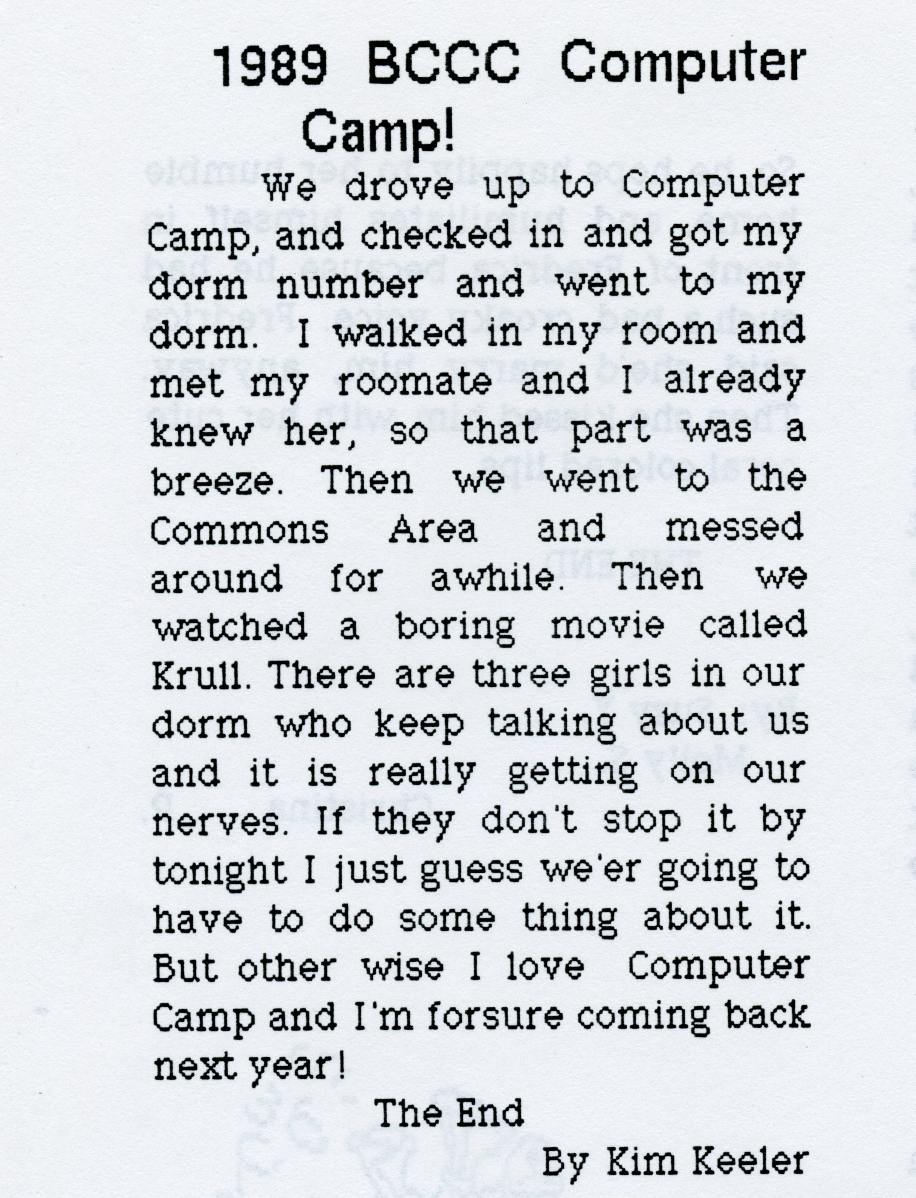 Wait a minute, what's wrong with Krull?! It's awesome! Kim Keeler, Great Bend, KS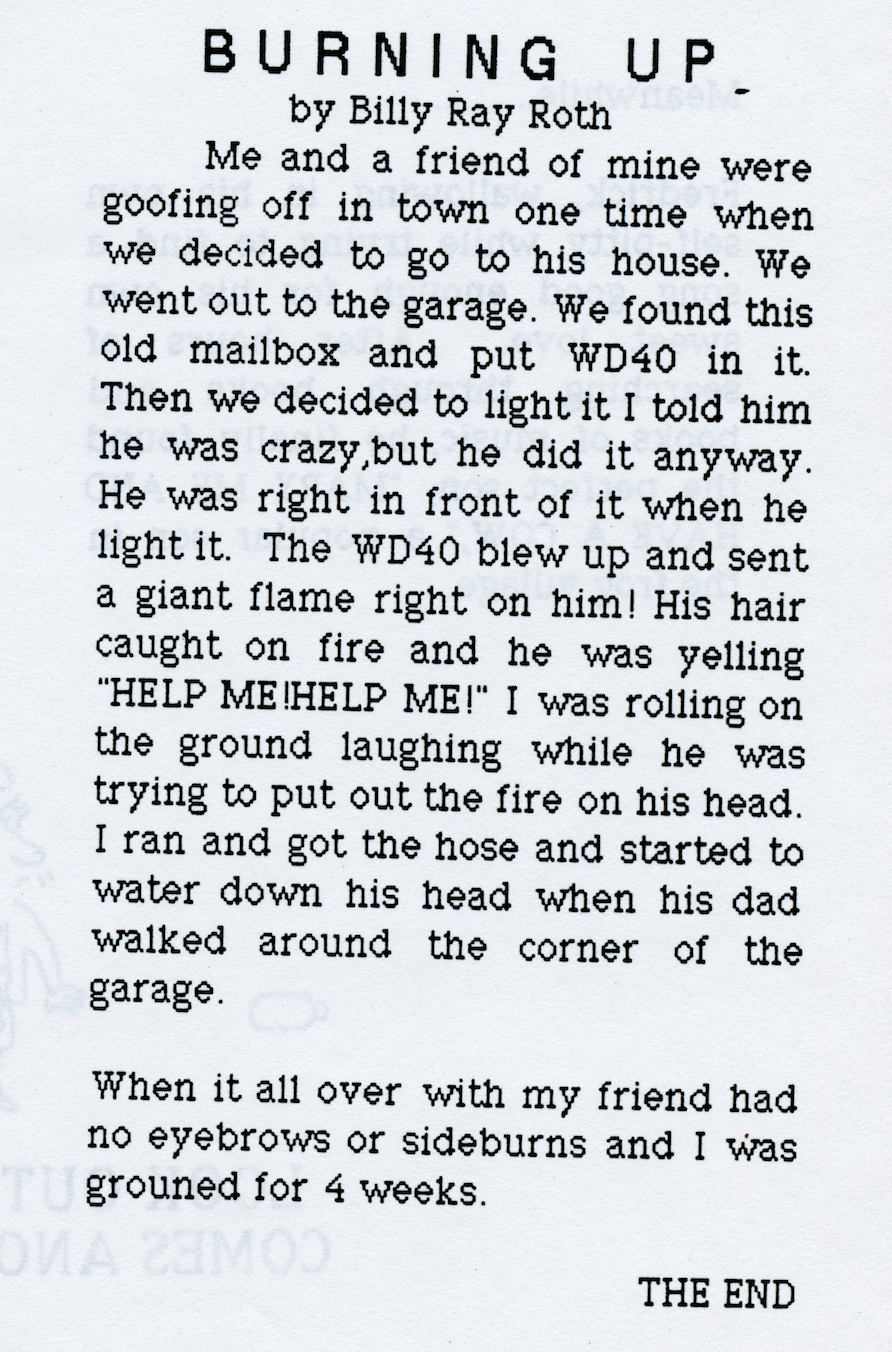 Billy Ray Roth, Larned, KS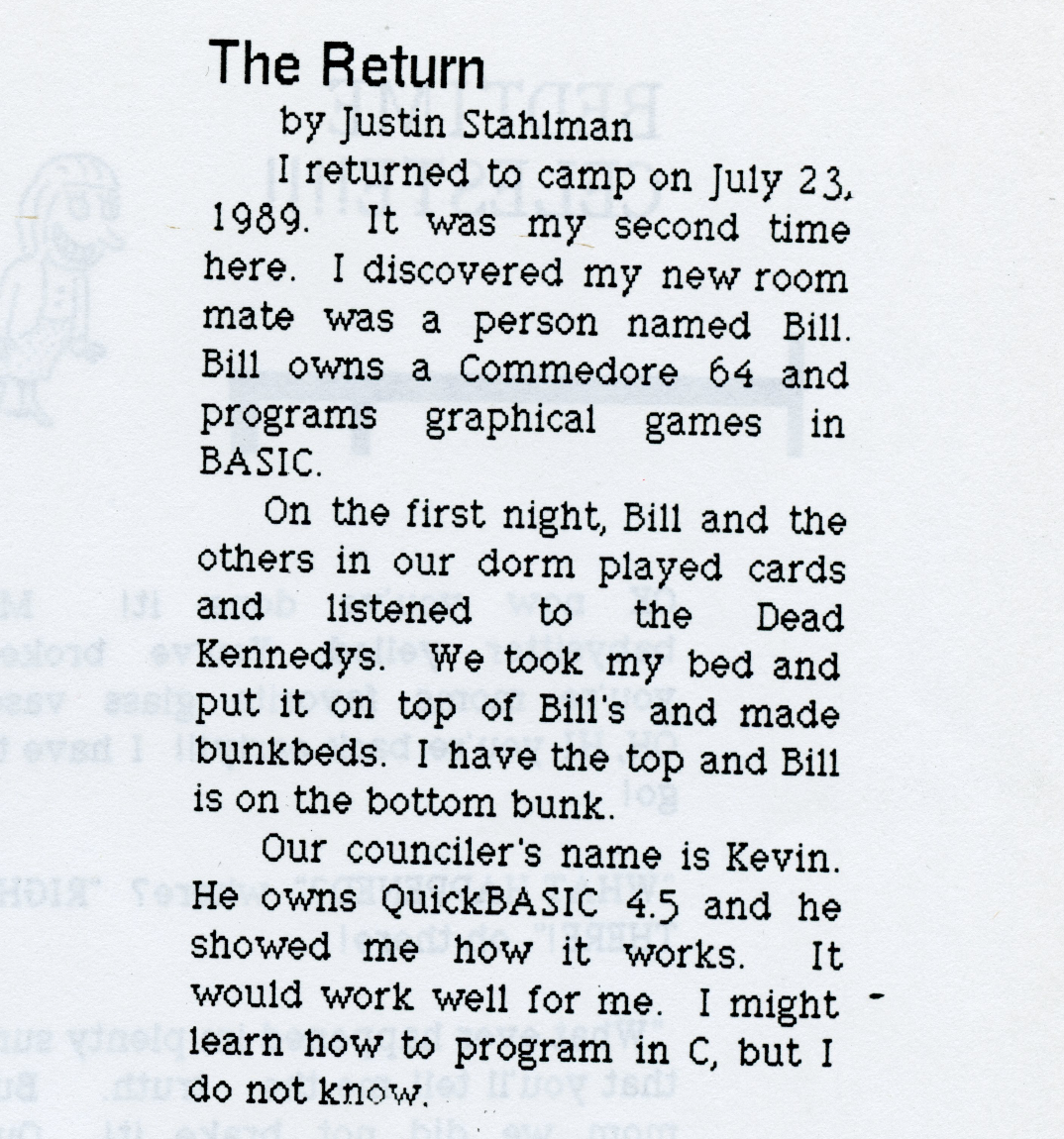 This was my story. Pretty serious and technical. But Dead Kennedys, all right!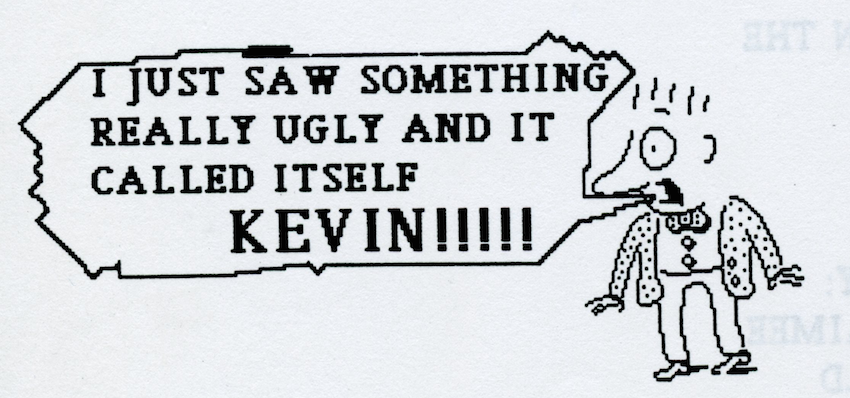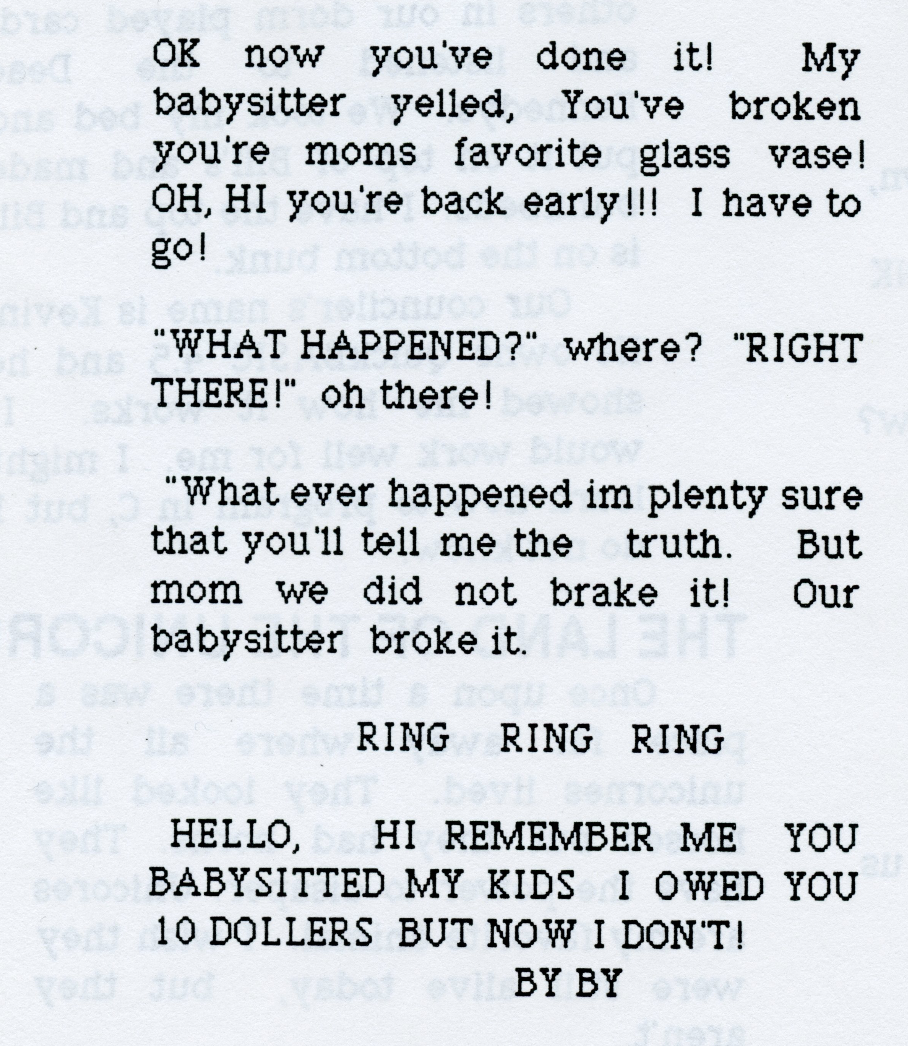 Aimee Arnold, Great Bend, KS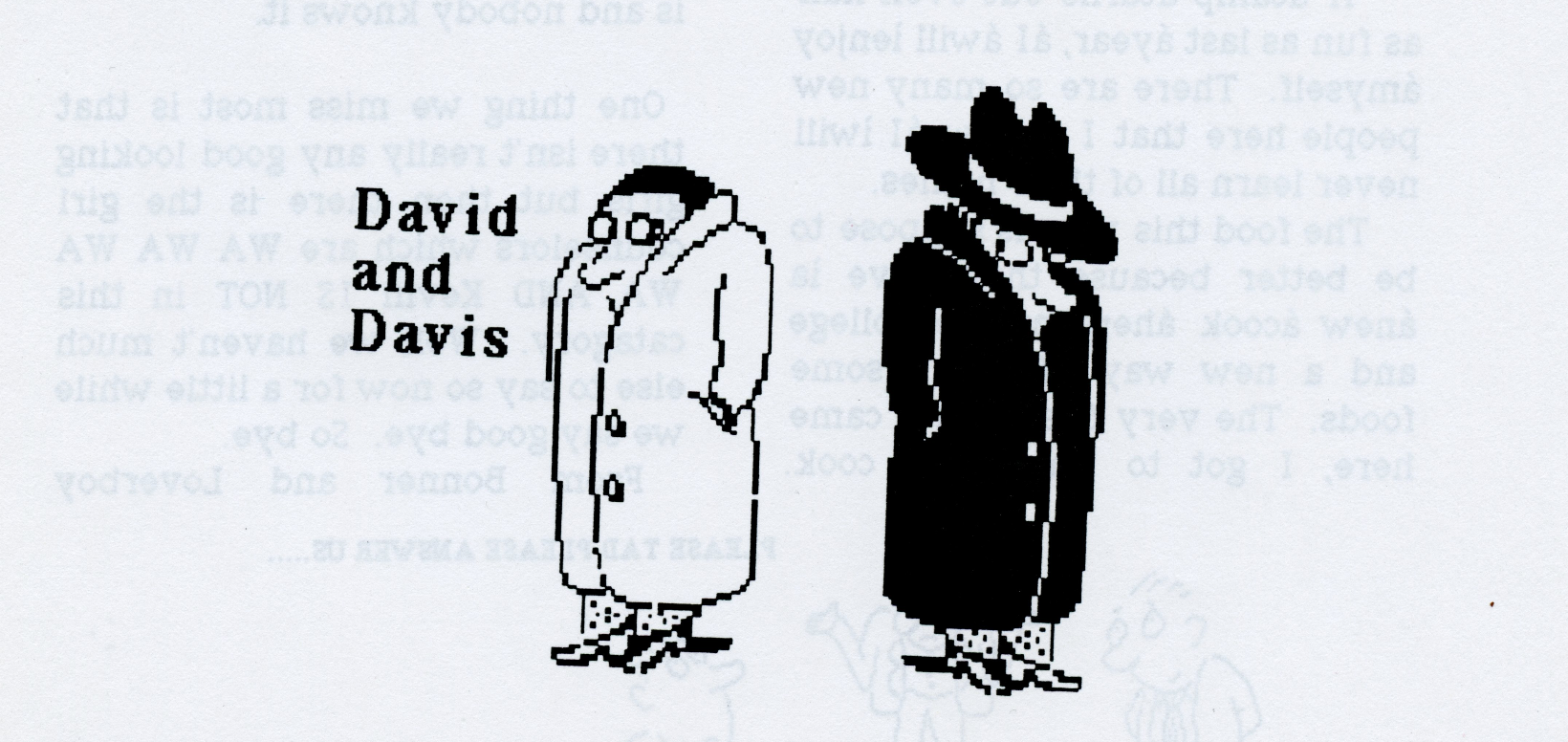 Ah cool, a very clever Spy vs. Spy reference. If you're not from the 80s and didn't read Mad Magazine, this means nothing to you.
---
Selections from the 1990 booklet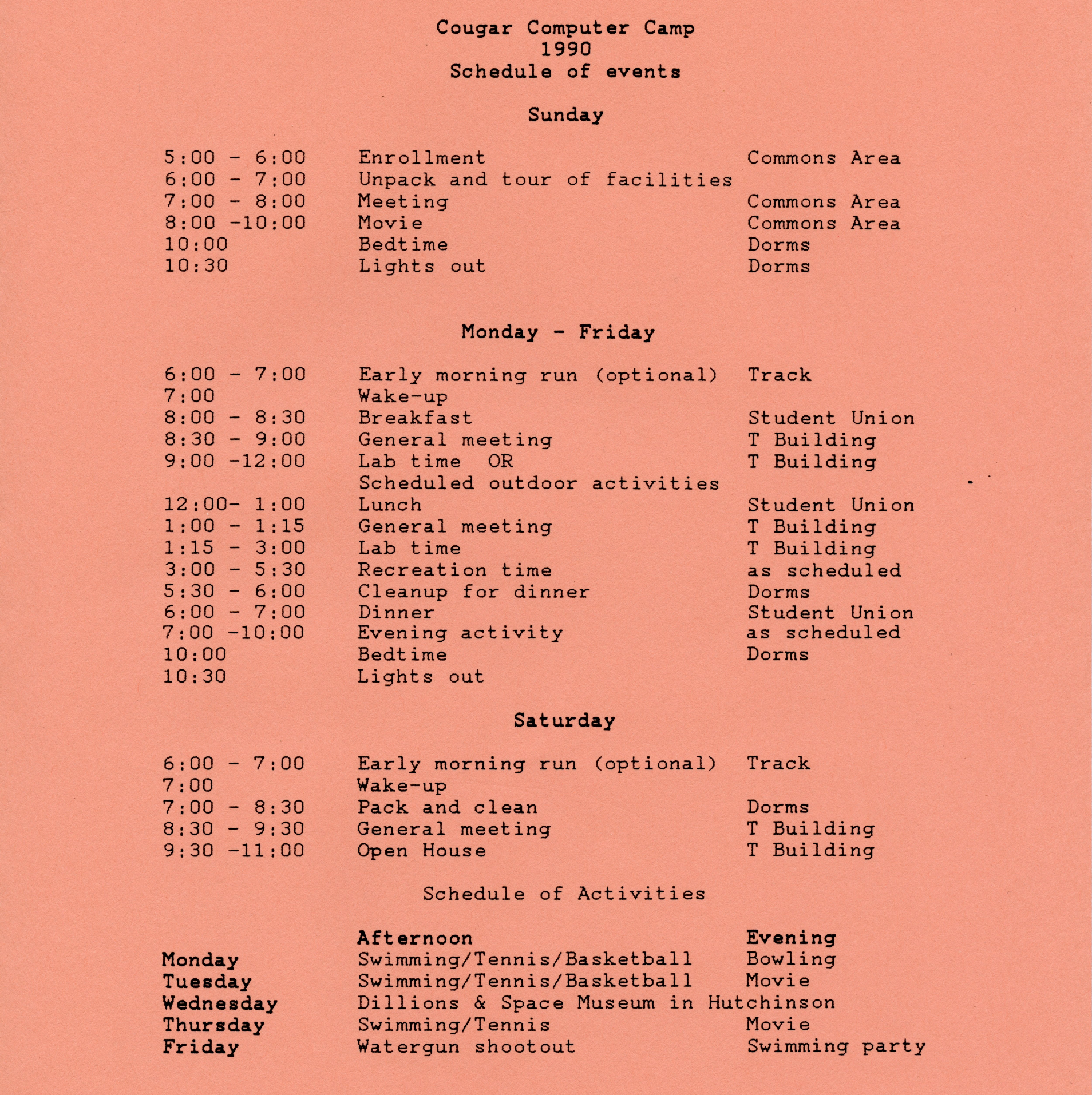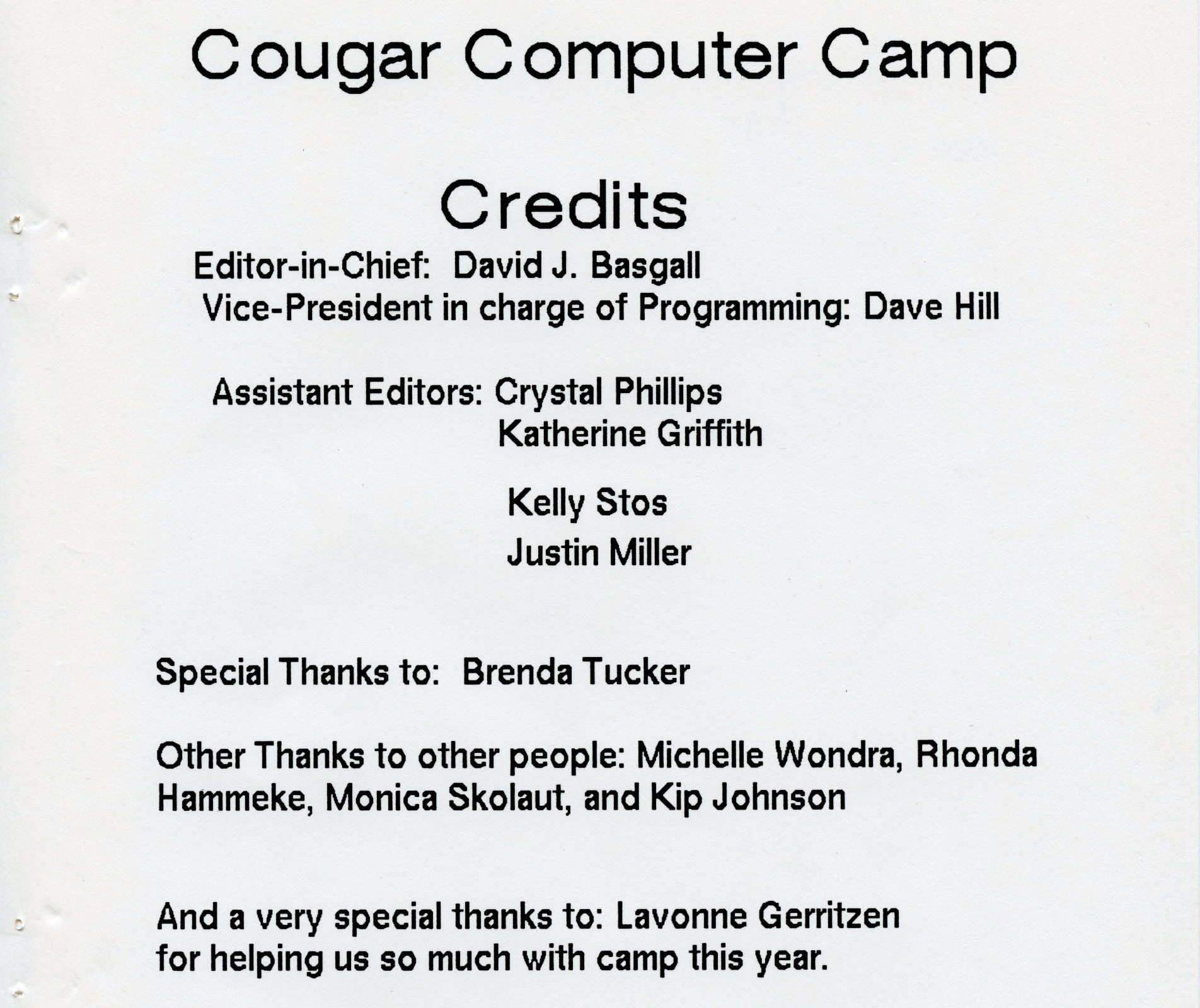 Sheria Williams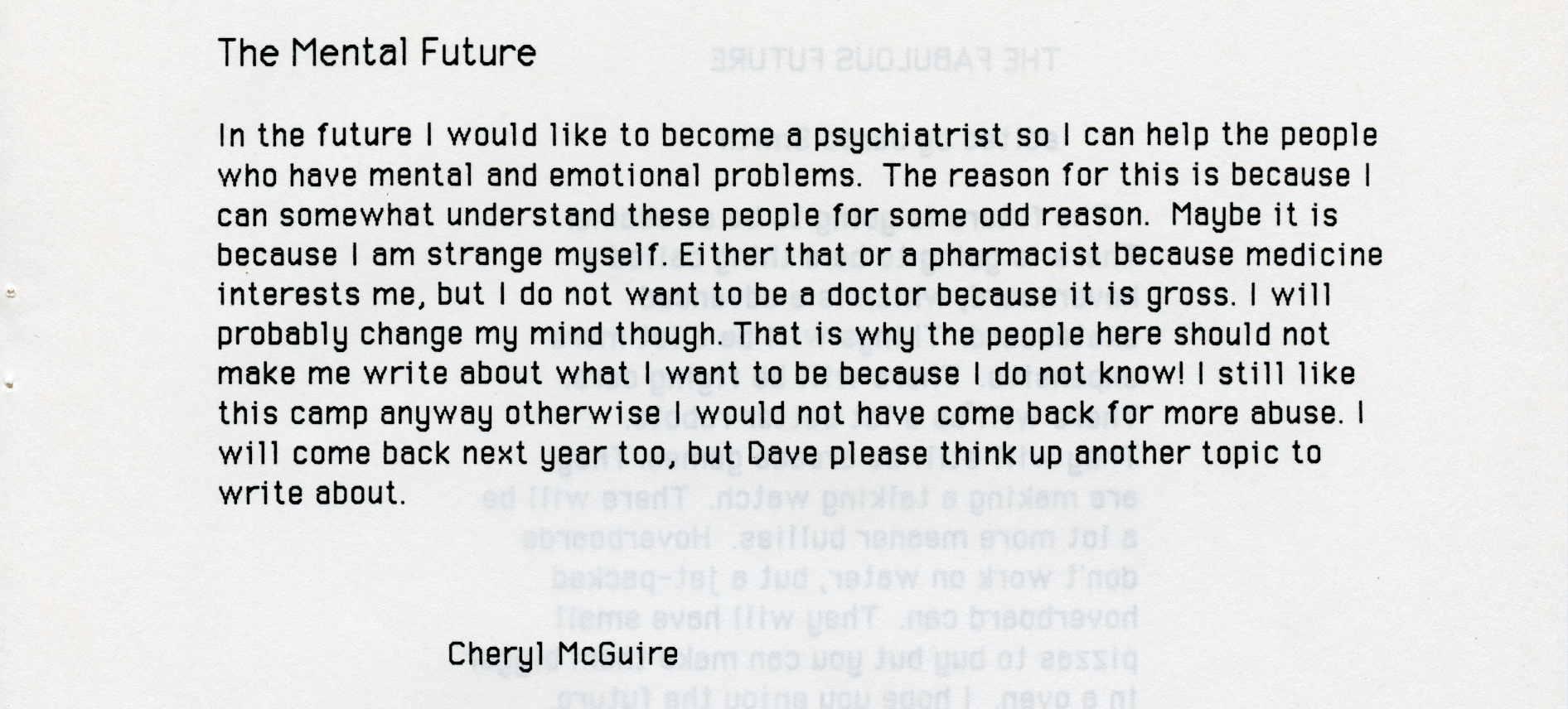 Cheryl McGuire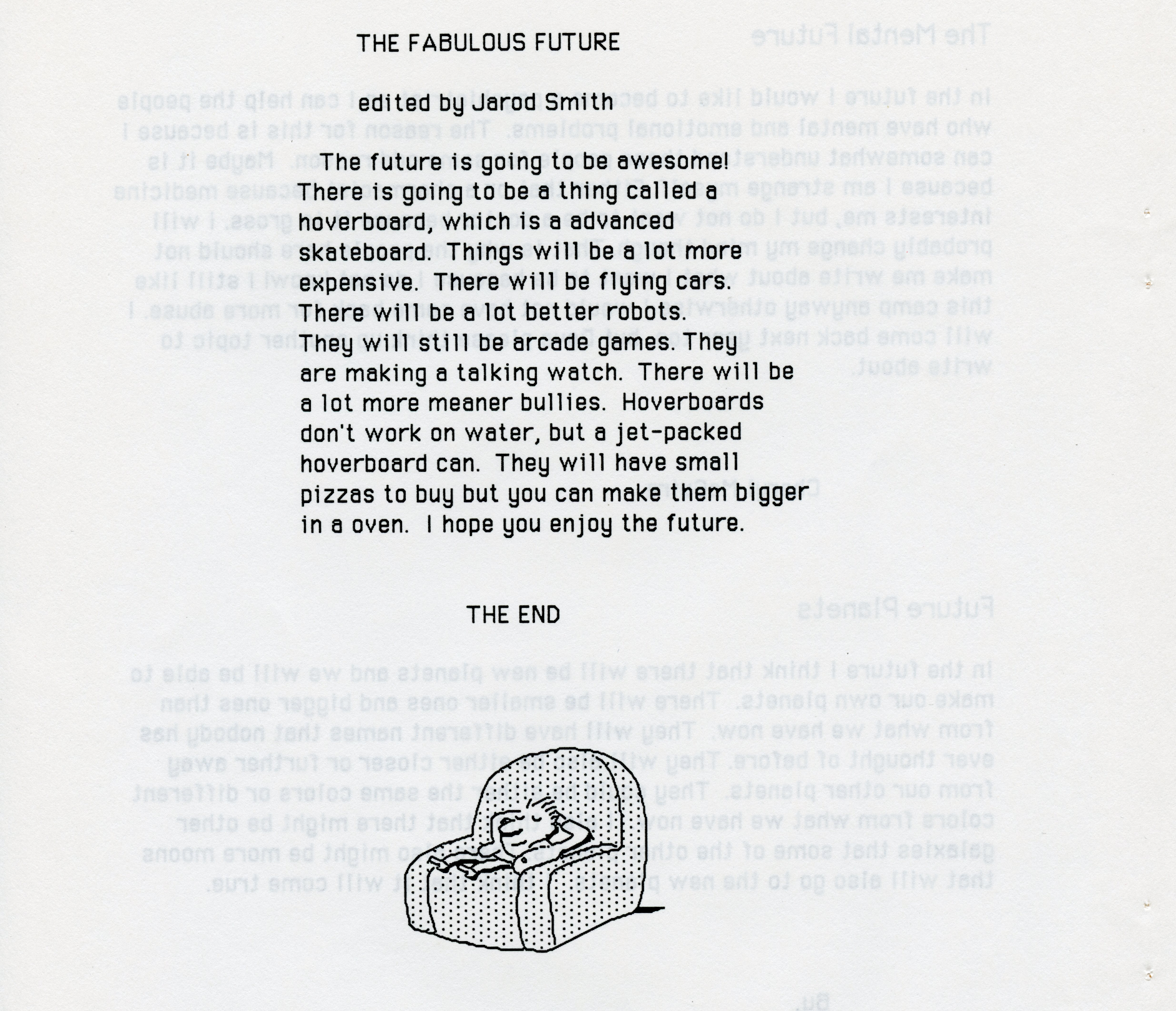 Jarod Smith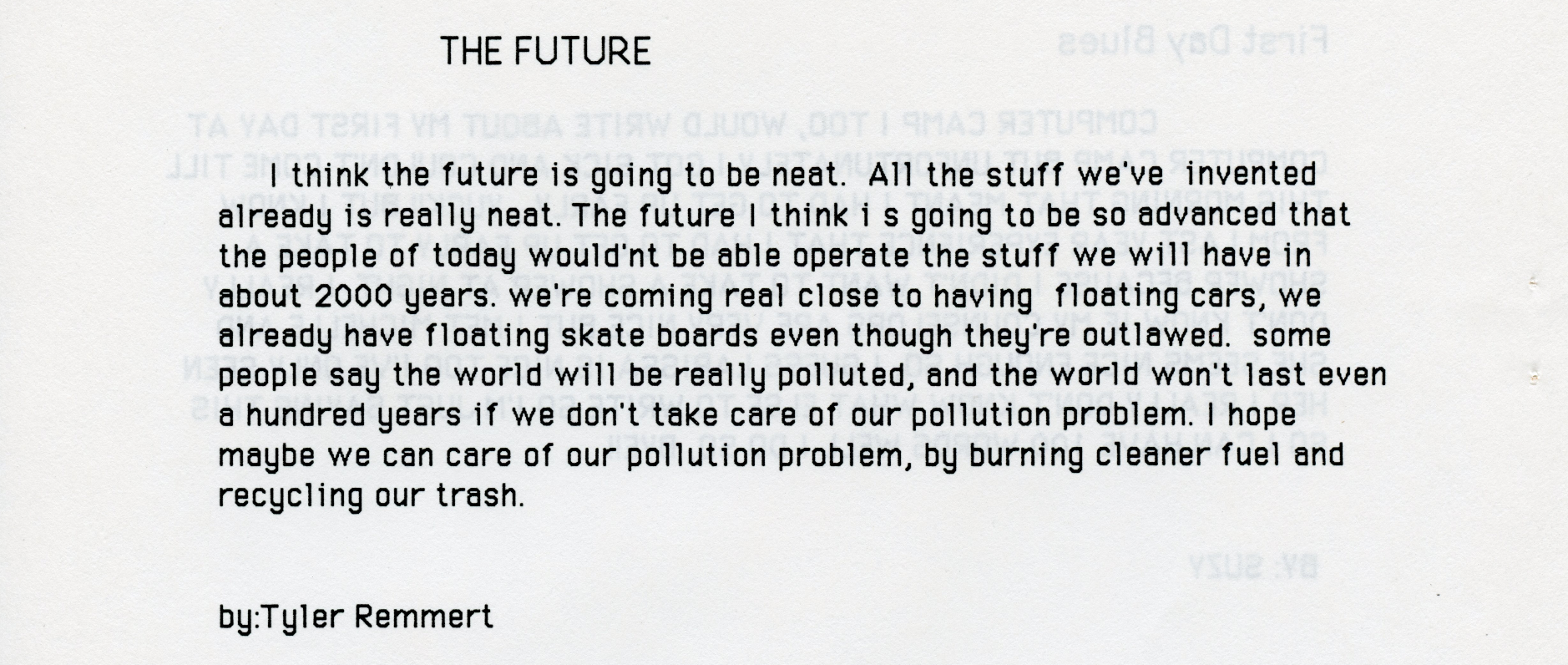 Tyler Remmert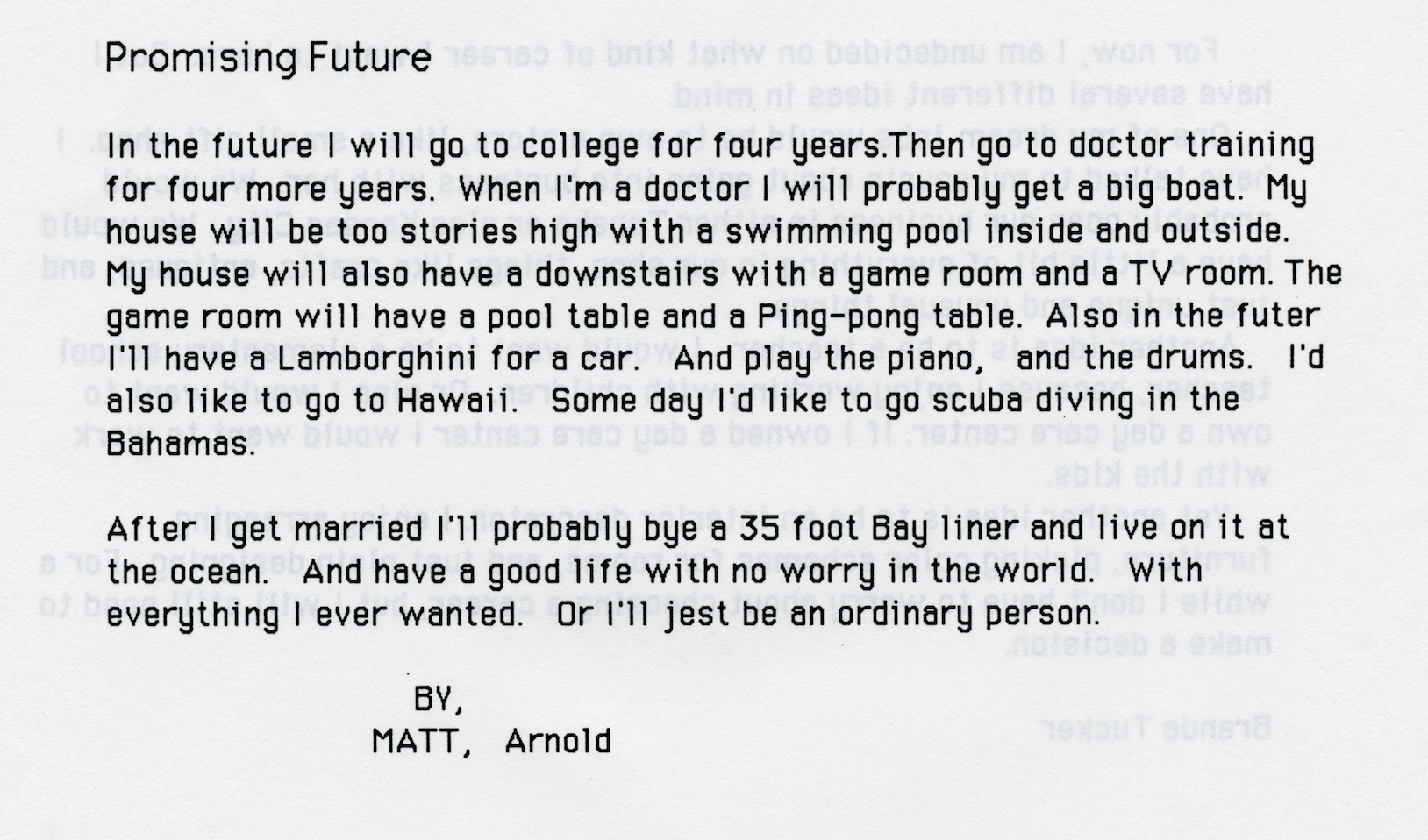 Matt & Arnold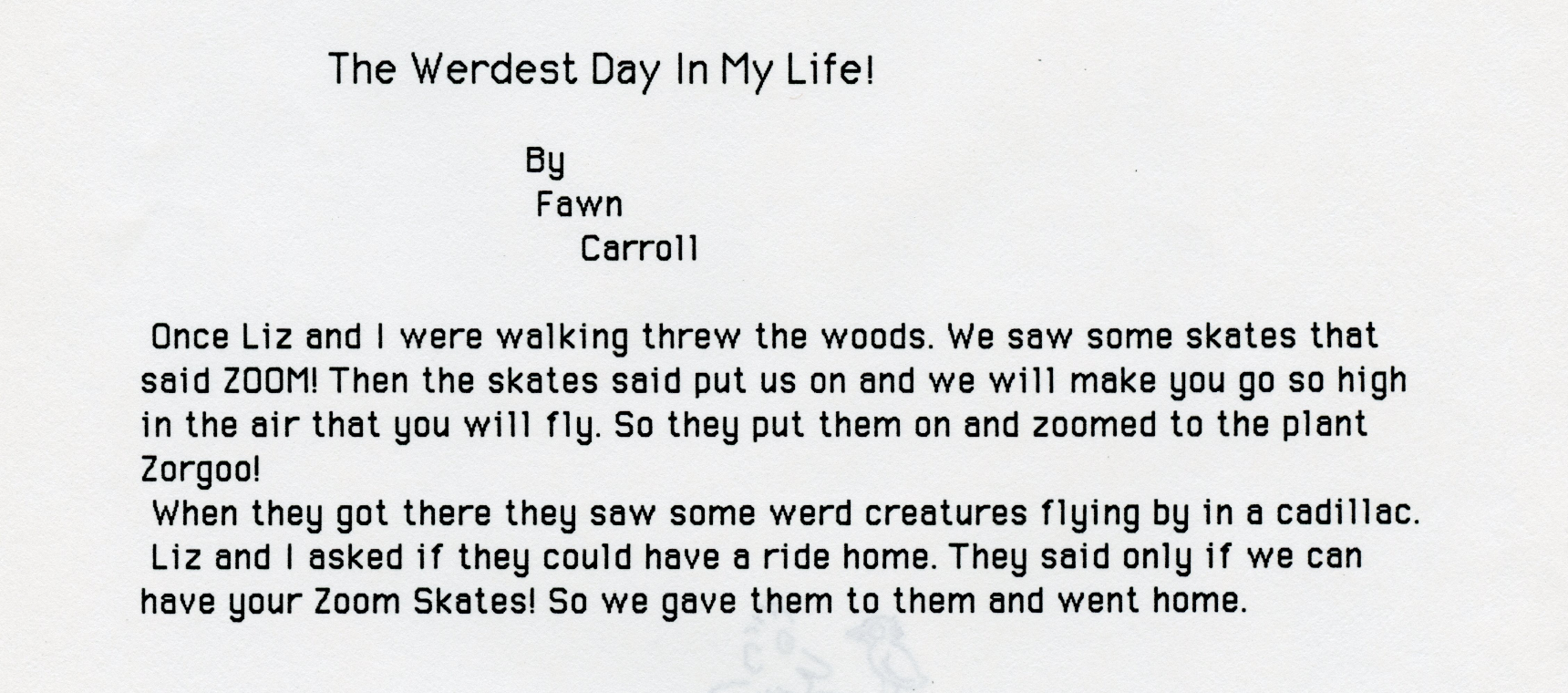 Fawn Carroll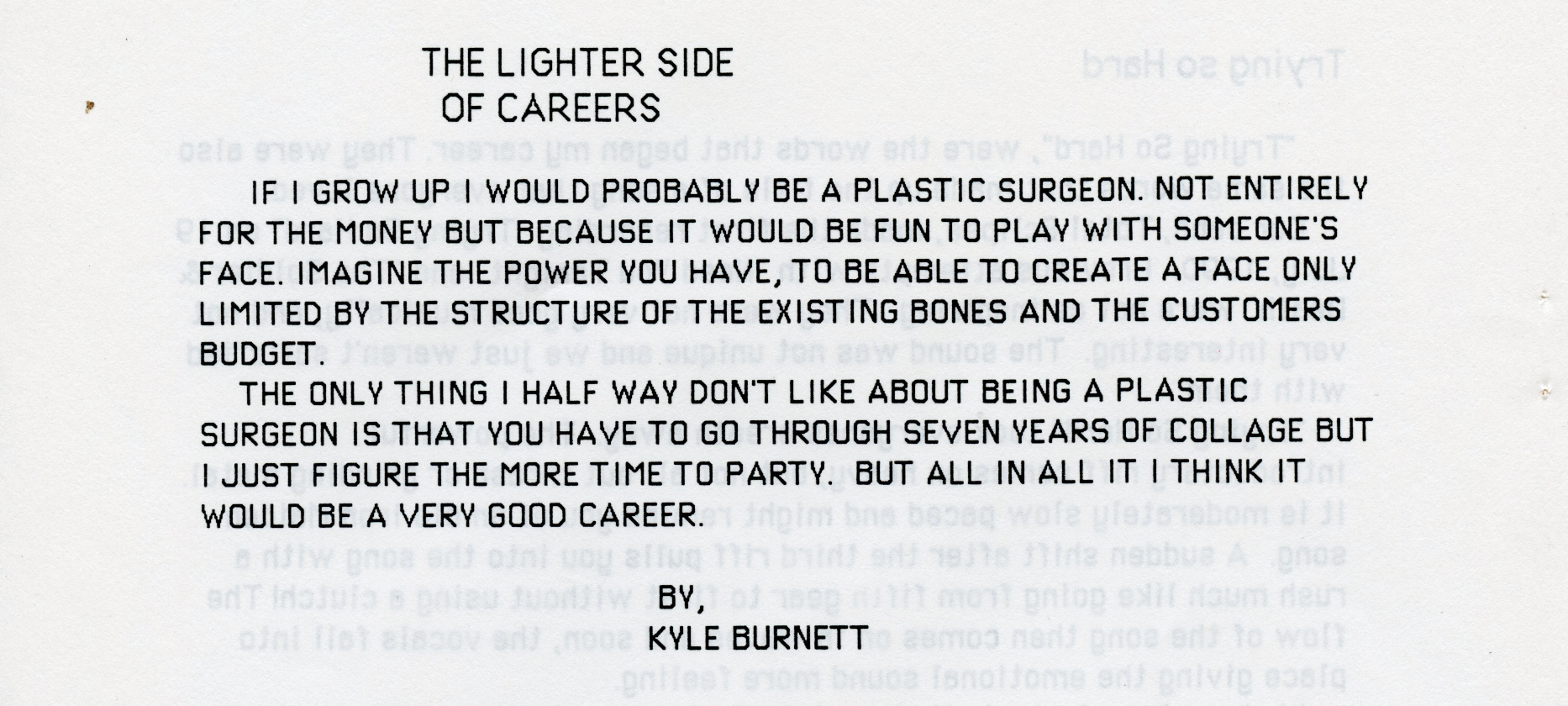 Kyle Burnett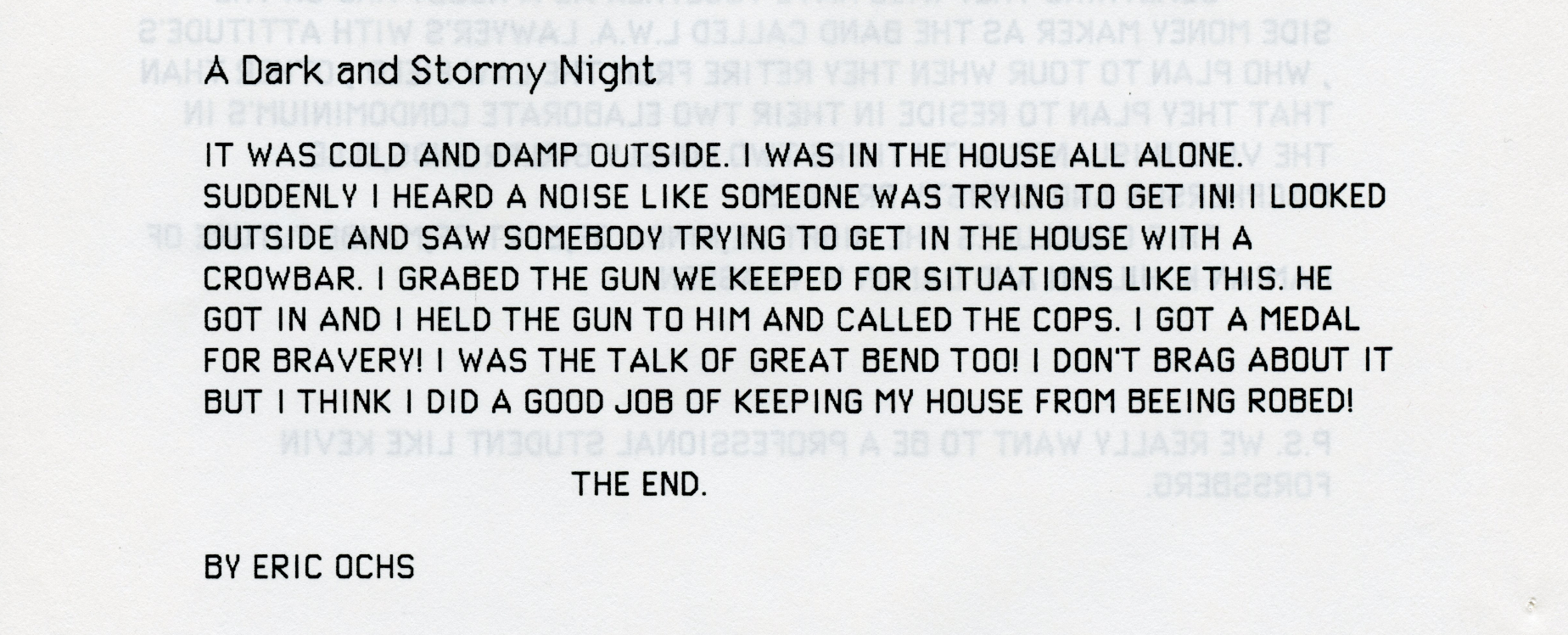 Eric Ochs

Zach Cox & Andy Watson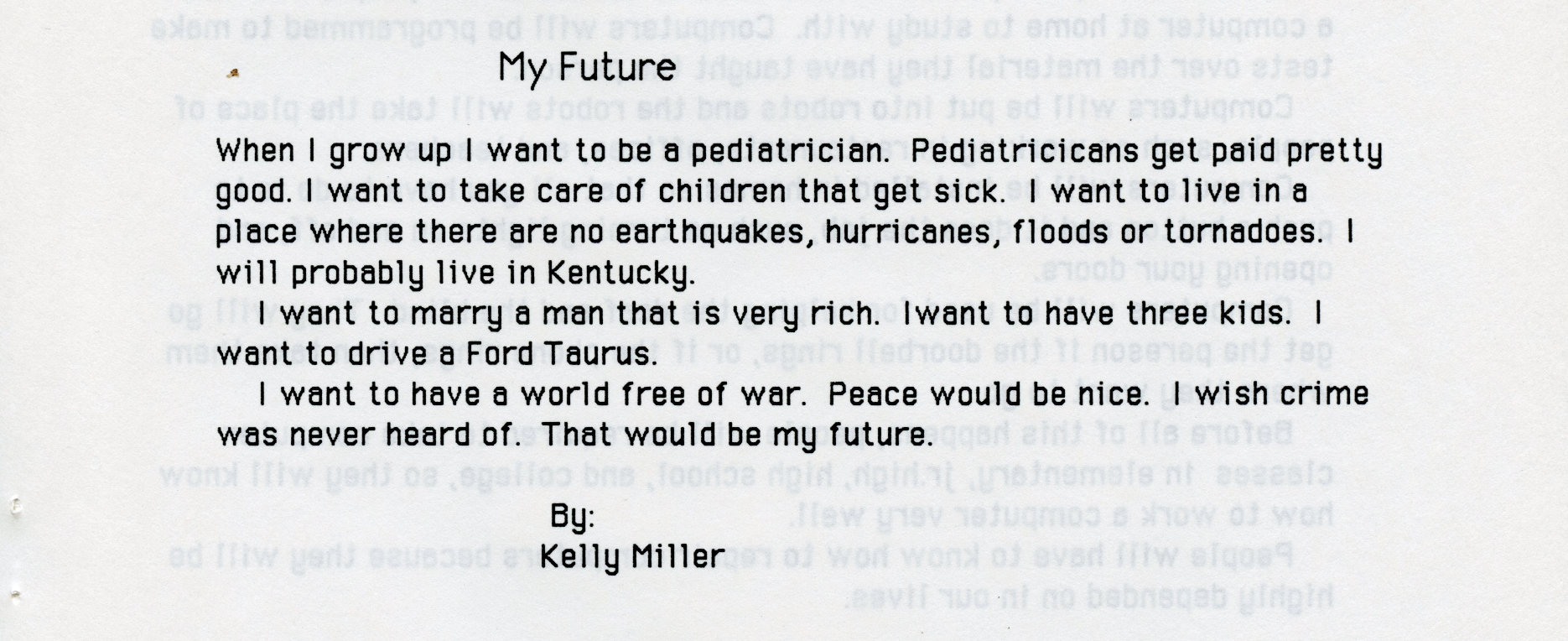 Kelly Miller